Missing Linda's Voice For a Long Long Time
More earworms in this ebook! Take a look!
When I was growing up, the radio always seemed to be on. Usually on KFRC, but other stations as well. Not a day went by that I didn't hear a Linda Ronstandt song. Be it her early hits "Long Long Time" where her heart sounded like it was breaking, or her take on Michael Nesmith's "Different Drum" when she sang with the Stone Poneys. She could do covers like no one's business.
In my novel that had no plot, the father in the story meets his future mistress when she is roller skating in a parking lot while Ronstandt sang The Everly Brothers' "It's So Easy" It's fall and Timber (future mistress) was wearing short shorts, her legs smelling of Nair. As she skated around the parking lot, she waved at the father of my two heroines while he just stood there smitten. Lolita had nothing on this girl.
Ronstandt just symbolized the 70's and early 80's with the long brown hair, her Daisy Duke shorts, her big eyes. Put her in front of a microphone and she could belt out anything. Plus she had fun doing it. If you think I'm wrong, watch her duet with Phoebe Snow on "The Shoop Shoop Song (It's In His Kiss)" on Saturday Night Live where they duet on the song, then dance.
Ronstadt had a very publicized romance with Governor Jerry Brown in the 70's. It's Governor Moonbeam and the Songbird! They broke up, but she had her heart for someone else. Someone smaller, someone green. Yes, in 1981 when she hosted The Muppet Show, she declared her love for Kermit the Frog. She had a crush on that sweetie pie of a frog, making Miss Piggy jealous. Piggy being Piggy, she locks him in a trunk full of fungus that belongs to Gonzo. Oh Piggy! Ronstadt realizes she cannot take away another woman's frog, but does do a stunning version of "When I Get Too Old To Dream" to close out the show.
Ronstadt took chances. She appeared on Broadway, doing Pirates of Penzance. Did an album of traditional Mexican folk songs. Did several albums with friends Emmylou Harris and Dolly Parton, where they did a sublime cover of "To Know Him Is To Love Him" Paired up with Nelson Riddle and sang standards. Did duets with James Ingram for "Somewhere Out There" and "I Don't Know Much" with Aaron Nelville. But how can we forget when she did a duet with Barney Gumble to promote his business? She even did a commercial with him as they sang "Mr. Plow" together. Barney was almost sober.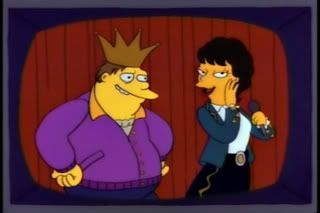 Ronstadt moved to San Francisco in the late eighties, then adopted two children. She made me cry during Polly Klaas' funeral, she sang "Somewhere Out There." Did a Christmas album. An album with Emmylou Harris, when they sang Sinead O'Connor's "This Is To Mother You." She did an album of lullabies. Always political, she was booed in 2004 when she dedicated "Desperado" to Michael Moore at one of her concerts. When her friend Phoebe Snow lost her daughter in 2007, Ronstadt convinced her to go back to work and sing. It was the only way to heal. Snow followed her advice, until she suffered a cerebral hemorrhage and died a year later.
I put my name in for Ronstadt's memoir once it was listed at the library. But leaks come out, and a big one was revealed last week: Due to Parkinson's, Ronstadt was robbed of her ability to sing. When I read about it I thought oh God. How unfair. How utterly unfair. But of course once has to remember that everything is temporary. As Jane Pauley once said, there are no charmed lives. Only lives. Ronstadt had a charmed voice. Now it's gone. But she's still here. That alone is a blessing.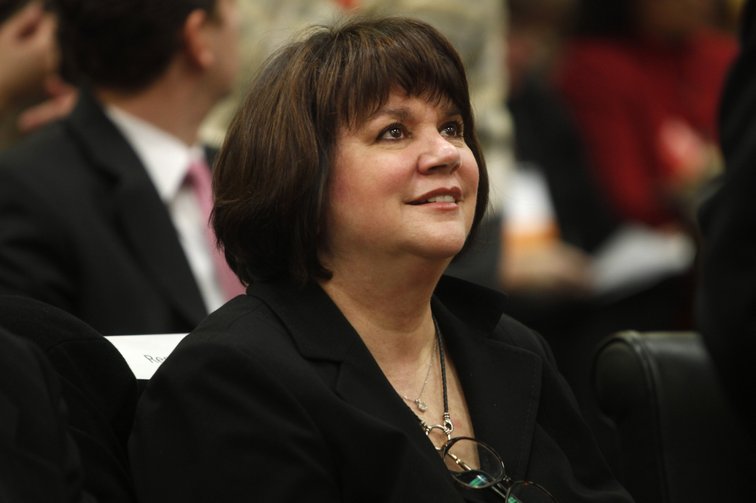 Live your life live your life live your life"
About Jennifer
Jennifer Gibbons lives in Lafayette, California. She is the grand prize winner of the Red Room Housewarming contest and one of the winners of the Summer Reading Experience Contest. She is working on a young adult novel and a book of essays.
Causes Jennifer Gibbons Supports
Gilda's Club, Greenpeace, Rosie's Broadway Kids,Westwind Foster Family Agency, Amber Brown Fund, Linda Duncan Fund for Contra Costa Libraries
Jennifer's Favorite Books
p>To Kill A Mockingbird by Harper Lee A Tree Grows in Brooklyn, Betty Smith