Let's Bring Back the Funny!
Gentle Readers, let's face it: It's scary times out there. As my Grandmother Thora Cobb would say, we're going to hell in a handbasket. So I've decided we need to cheer the heck up. We need to, as Shirley Temple said, S-M-I-L-E! We've got to beat old man depression, and we've got to do it now.
Now I'm not saying we have to be fake about this. As Susan Browne said in her blog, pretending everything is peachy keen isn't going to solve things. However, we need to laugh, and we need to stand up, say to the Man: "You are not going to get me down." Or, as Maeve Ryan would say: "You're talkin' both sides of your mouth, man! Stop thinking about yourself and start thinking about us!"
So I'm stealing a topic from the NY Times blog where they listed funny novels. No suprise: They were all pretty much  men! What a shock! So here we go, The Gibbons Guide to Get Back the Funny. The first part is novels. I'll be adding movies this weekend.
How I Paid For College, Marc Acito-What happens when a boy's father won't pay for his son to go to Juillard? He gets revenge, in the funniest way possible. Also read the sequel Attack of the Theater People.
Anything by Dave Barry-I love Dave Barry and I'm still bummed he got rid of his column. He can make you laugh so hard it will make your head hurt.
The Fudge Books by Judy Blume-Peter Hatcher has the most annoying brother EVER! His name is Farley Drexel, but everyone calls him Fudge. What kind of name is that? And how come Fudge does the most irritating things, like tell everyone he knows how babies are made, and he puts green stamps all over his baby sister! Wow, just writing this makes me realize some politicans are the same maturity level as Fudge. That is scary.
Anything by Erma Bombeck-I've been on a Bombeck kick lately. Her writing is so compact yet tells so much about how things are "supposed to be" and the way things really are. I wish she had lived to be a grandmother, and I would've loved to hear her take on GPS systems, Freedom Fries, Youtube, and the fact that dryers still eat socks.
Buddha's Dogs, by Susan Browne-Our Red Room Author, when she isn't writing beautiful blogs, writes poetry that will make you laugh so hard that you will realize you can carry on with life.
The Princess Diaries by Meg Cabot-I was reading this book one day and I started to laugh so hard on BART people were staring at me. I didn't care. Meg Cabot is just one of the funniest women alive, and I love Mia, she's so real. Skip the Disney movies though.
The Ramona Books, by Beverly Cleary-Ramona Quimby is the first literary heroine I felt a kinship with. Be it struggling with uncreative teachers, the hard fact that her dad is laid off. All of this, and she lives a kid's worst nightmare, she throws up in class. Beverly Cleary has Ramona tackling all of it with humor and grace. May our politicans learn something from her.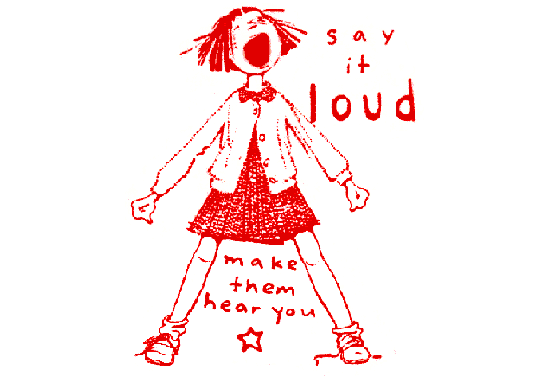 Heartburn, by Nora Ephron-Apparently Ephron based this on her marriage to Carl Bernstein-but believe me, it is funny. I read this one summer afternoon when I was depressed and two hours later I felt so much better about life, mostly because hey, I'm not Carl Bernstein and no one wrote a book about me!
Are You There Vodka? It's Me, Chelsea, Chelsea Handler-We have another Red Room lady on the block! Chelsea Handler made me laugh so hard it's scary. I'm number thirty-five on the wait list (at my local library)  for her first book and I feel like it's never going to come.
The View from Mount Joy, Lorna Landvik-I adore Lorna Landvik. She is a national treasure. While this book isn't humor based, there are so many funny moments in it and she makes you so glad to be here in this world and you feel like George Bailey after you read it.
Helping Me Helping You, Beth Lisick-What can I say? The Red Room Women shine because many of them are so darn funny. This  is one of my favorites of this year as Lisick tries different things to improve her life. She goes on a Richard Simmons weight loss cruise, she goes to a John Gray seminar, and she tries Julia Cameron's The Artist's Way. She's the next door neighbor you want to have.
The Tales of the City books,Armistead Maupin-I have already written how much I love Armistead Maupin's writing. The Tales books are time capsules of what it was like in San Francisco in the seventies and eighties, and when I was done reading them I so wanted to find 28 Barbury Lane.
 Lamb, by Christopher Moore-My next door neighbor Michelle at Mills recommended this one to read after the 2004 elections. Again, I laughed like crazy. It tells the story of Biff, who was the best friend of Jesus. I'm not making this up.
Anything by David Sedaris-Come on, if you have to have a funny book list, you have to have David Sedaris. It's a given, right?
 Okay, I know there are more books out there, but I am only one person, Gentle Readers! I need your help! Recommend your funny books down below. And remember the words of Shirley Temple:
If something may upset you
Don't ever let it get you down
Don't wear a frown
If fortune should forsake you
Don't ever let it make you sigh
Keep shooting high.
Be a crooner, not a groaner, never kick
Here's a spelling lesson that will do the trick
You've got to S-M-I-L-E
To be H-A-Double-P-Y
Keep it in mind when you're blue
It's easy to spell and just as easy to do
You gotta S-M-I-L-E
It's gonna help considerably.
Just keep your chin up and give it a try
And you'll find silver lined clouds in the sky
You've gotta S-M-I-L-E
To be H-A-Double-P-Y
Ladies and gentlemen, just for fun
I'd like to sing this song again
The way it would be done, by...
Al Jolson, Eddie Cantor, and last but not least
That swingable pair: Ginger Rogers and Fred Astaire
You've gotta S-M-I-L-E, Oh like the birdies,
Birdies birdies up in the trees..
Pretty flowers, April showers, my Mammy
Life is divine at a quarter to nine
You've simply gotta S-M-I-L-E
'Cos Potatoes are cheaper you see
I won't spend a nickel
I won't spend a sou
I just want to spend one hour with you
(kiss)(kiss)(kiss) S-M-I-L-E!!!
Live your life live your life live your life"
About Jennifer
Jennifer Gibbons lives in Lafayette, California. She is the grand prize winner of the Red Room Housewarming contest and one of the winners of the Summer Reading Experience Contest. She is working on a young adult novel and a book of essays.
Causes Jennifer Gibbons Supports
Gilda's Club, Greenpeace, Rosie's Broadway Kids,Westwind Foster Family Agency, Amber Brown Fund, Linda Duncan Fund for Contra Costa Libraries
Jennifer's Favorite Books
p>To Kill A Mockingbird by Harper Lee A Tree Grows in Brooklyn, Betty Smith