Johnny Otis! Johnny Otis!
For years on Saturday mornings I listened to KPFA, a local public radio station based in Berkeley. They had the best music shows back to back: Emmitt Powell's Gospel Experience, where he played gospel music that even atheists loved, and The Johnny Otis Show. It always started out with a chorus singing "Johnny Otis! Johnny Otis!" Then it played a tidbit of his biggest hit: "Willie and the hand jive." For a couple of hours I'd drink tea, read the paper, putter around my house. Otis would play great songs: "Tell Mama" by Etta James, "In The Basement" by Sugar Pie Desanto, and "Strawberry Letter 22" by Shuggie Otis. The latter was his son, who also performed with Frank Zappa. When I was living at Mills, I cleaned my room every Saturday morning after breakfast, listening to Johnny Otis' show. The music always got me going, wanting me to get going and do things, when there were definite times I wanted to stay in bed.
Yet there was so much I didn't know about this man who played music on Saturday mornings. For instance, I thought he was African American. He wasn't. According to The Guardian, he was born to Greek immigrants in Vallejo. But he felt a connection to the African American culture, to the people. Learning the drums in middle school, he started to play in big bands. But he got his big break when he played drums on ig Mama Thornton's "Hound Dog" which he also produced. Of course the song became famous when Elvis sang it, but Johnny Otis had a knack of knowing good music when he heard it.

He discovered so many legends it made him a legend himself (Thanks to Rolling Stone for the info)
Jackie Wilson

Hank Ballard
Etta James
The Robins (you might know them better as The Coasters)
Sonny Bono (okay, Bono's record with Otis failed big time, but Otis should be credited for giving Bono a big break)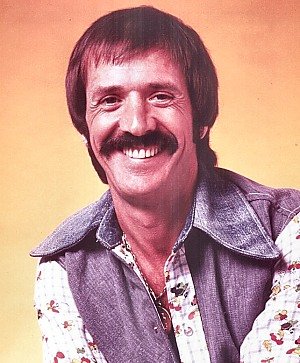 If one was doing a history of rock and roll music, I dare them to try leaving these people out. You can't. And Johnny Otis helped them.
He did the radio show from the Powerhouse Brewery in Sebastapol. Often you'd hear the clink of dishes and people eating as he played the songs. It made it all more real. I always wanted to go there to see him live.
I never got a chance. Around 2005 Otis became seriously ill, and had to move to Los Angeles for the warm climate. His grandson Lucky kept the radio show going for a while, but it wasn't the same. When I saw Johnny Otis as a popular twitter topic, I thought oh no. He was ninety years old, but he always seemed timeless. One hopes that when he got to Heaven, a big orchestra was there to greet him, then did the hand jive. And that he's planning a heavenly tour of the Johnny Otis Show, where he was front and center, a true star.
Live your life live your life live your life"
About Jennifer
Jennifer Gibbons lives in Lafayette, California. She is the grand prize winner of the Red Room Housewarming contest and one of the winners of the Summer Reading Experience Contest. She is working on a young adult novel and a book of essays.
Causes Jennifer Gibbons Supports
Gilda's Club, Greenpeace, Rosie's Broadway Kids,Westwind Foster Family Agency, Amber Brown Fund, Linda Duncan Fund for Contra Costa Libraries
Jennifer's Favorite Books
p>To Kill A Mockingbird by Harper Lee A Tree Grows in Brooklyn, Betty Smith