It's The Gilda Radner Show
I just borrowed from the library We Killed, a book about funny women. Out of total habit, I flipped through the book for Gilda Radner info. Because let's face it, funny and Gilda Radner go together.
Growing up I never had to deal with "girls can't be funny. Boys don't like funny girls." Of course this had to do with the feminism movement; we are girls, watch us grow. For me it had to do with Gilda. Saturday Night Live was in reruns so I watched the show. A lot of it went over my head (Chevy Chase falling down a lot. How was that funny?) But what always always made me laugh was Gilda. She was fearless and so so funny. And people loved her. One night she introduced the show by saying "Hi, I'm Gilda Radner." And the audience applauded. It was amazing.
When I went to a new school in fifth grade, my class had a mini talent show. I had no idea what to do. Then I thought why don't I imitate Gilda doing Emily Litilla? I loved Emily; because of my learning disability I sometimes misheard things as well, so I understood how she felt. I got up in class, took a deep breath, and did the impression. And they liked it! I sent a thank you to Gilda to wherever she was.
In the eighties Gilda left SNL, did a couple of movies, then met the love of her life, Gene Wilder. They got married, then tried to have a baby while raising her precious dog Sparkle. Isn't that the best name for a dog? Anyway, she was feeling more tired than usual. The doctors said it was Epstein Barr, but she wasn't bouncing back. And in 1986, she was diagnosed with ovarian cancer. Because of the misdiagnosis, it was advanced. She was incredibly scared. Years before she lost her friend John Belushi, and she was determined (as she wrote in her wonderful memoir It's Always Something) to not be the second Not Ready For Prime Time Player to die.
But she was scared and lonely. She had to go through an aggresive treatment of chemo. Somehow she heard about the Wellness Community, a support group for people dealing with cancer. She went to a meeting, then slowly felt like she was at home. They were dealing with the same things she was, they were trying to cope. One of them remembered her from summer camp. She realized they were her soul brothers and sisters, and she wasn't alone.
In 1988 Gilda was told she was in remission. Excited, she came back in the public view. She was on the cover on Life Magazine. Made plans for a possible sitcom. Was ready to be the first female Not Ready For Prime Time Player to host SNL (it never happened due to the 1988 writer's strike) Wrote her memoirs. Made a guest appearance on It's Garry Shandling's Show (written by one of her best friends Alan Zwiebel) When she walked out on the stage, the audience went crazy, just like they did years before when she simply introduced herself. Garry asked her why she hadn't been around, she came back with one of the best lines ever: "Oh, I had cancer. What did you have?" She looked brave and healthy, yet in Zwiebel's book Bunny Bunny, he noticed how weak she was. How she had to take more naps. How she was so so thin.
But later that year, she found out the cancer returned. She went back to her chemo treatments and tried to finish her memoir. She wasn't sure how it was going to end, so she wrote this: "I wanted a perfect ending. Now I've learned, the hard way, that some poems don't rhyme, and some stories don't have a clear beginning, middle, and end. Life is about not knowing, having to change, taking the moment and making the best of it, without knowing what's going to happen next. Delicious Ambiguity."
Gilda never got to see her memoir in a bookstore. She died on May 20, 1989.
Here's something odd about that day, well several things. It was a Saturday, and I remember waking up around six, feeling so incredibly sad. I sat up in bed. I had no reason to be sad, not really. I just got my new job at the library, school was okay, but I remember feeling a sense of loss. I went back to sleep. Two hours later I turned on the radio. The news came on, saying Gilda Radner died. I later found out she died around six in the morning, the same time I bolted up in bed.
The other odd, yet very Gildaesque timing of the day: over in New York, SNL was doing the last episode of the season. Steve Martin (who was a regular host when she was on) was hosting. That night doing his monalogue, he choked back tears as he introduced the Gilda tribute: him and Gilda dancing in a 1978 sketch. To make it even more bittersweet, Gilda's exhusband GE Smith was there (He led the SNL band) wearing a black armband.
After Gilda died, her family knew that Gilda would've wanted to help other people dealing with cancer and their families. Gilda knew that in order to fight something bigger than yourself, you cannot do it yourself. And by God, you better have a sense of humor about it. They created Gilda's Club, a place where people could go for support. For children who are affected by cancer, they had Noogieland, where children could go and have fun. I truly wish that they had a Noogieland when my grandmother was dying of lung cancer. I would've felt less alone.
But now in Wisconsin a Gilda's Club is changing their name because younger people "won't know who Gilda Radner was" and to make sure "they aren't confused when coming in our doors." Okay, I'm sorry. How can people be confused? Just hearing the name Gilda brings a smile to people's faces (or remember the song "Put the Blame on Mame" from the movie Gilda) Plus I find it incredibly condescending to talk down to teenagers and young adults. SNL is on Netflix. In seconds you can watch Gilda perform. To say they won't know who she is is quite frankly absurd. Plus what's next? Anything named for Lucille Ball goes out the door? Sorry Lucy, we don't love you anymore. Also there's the Bob Hope Memorial Library on Ellis Island. Should it be renamed? Thanks for the memories Bob, but we need to stay current. It will be now the Adam Sandler library.
If you haven't guessed by now, I'm telling the fine people in Wisconsin to rethink their decsion. Watch the Muppet Show episode when Gilda Radner sings with a ten foot carrot. Or when she calls Jane Curtin "bitch" on Weekend Update. Better yet, show it to the people suffering from cancer. I'm going to bet they'll start laughing. They'll feel better. And then maybe, just maybe, they shouldn't replace the nameplate on their door anytime soon.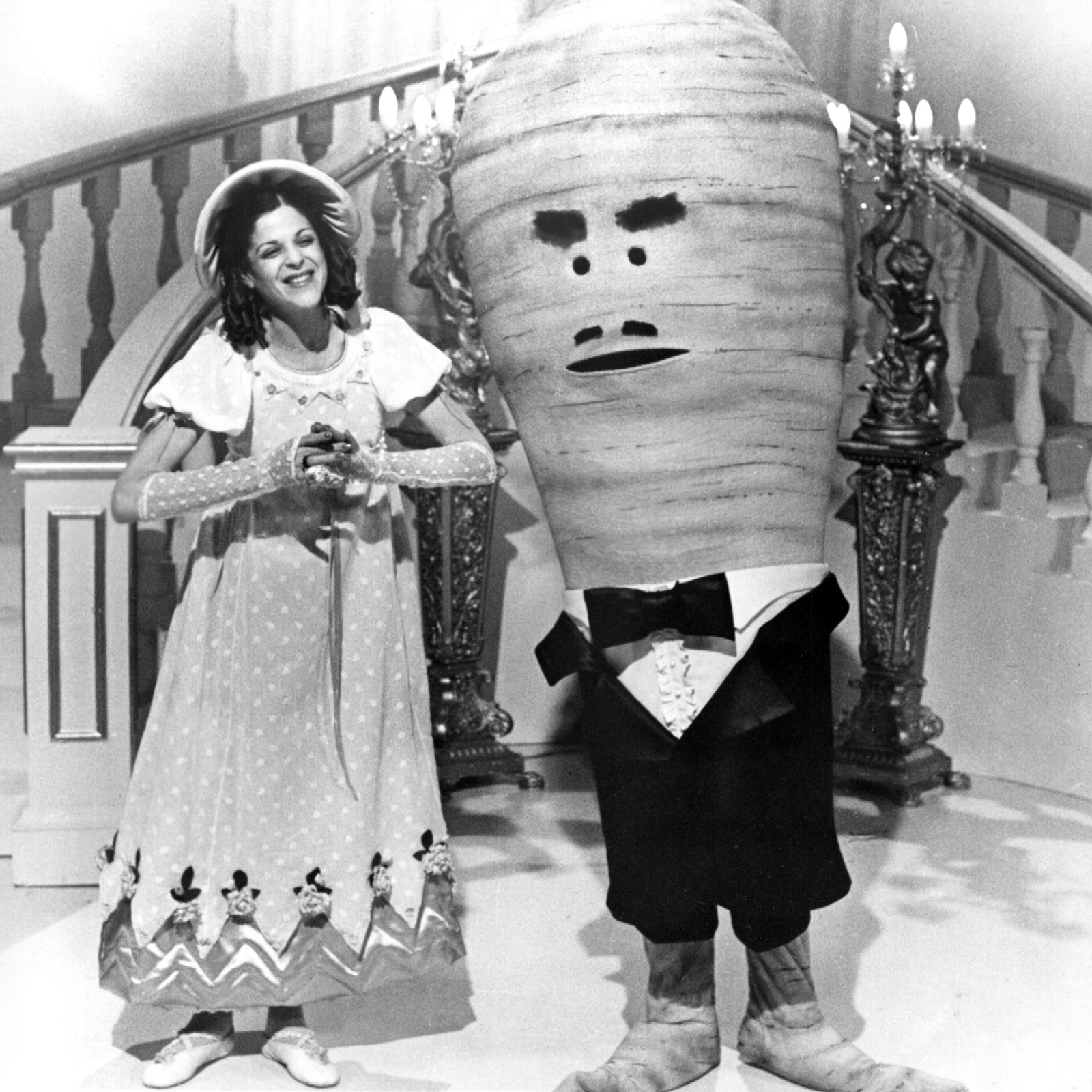 Live your life live your life live your life"
About Jennifer
Jennifer Gibbons lives in Lafayette, California. She is the grand prize winner of the Red Room Housewarming contest and one of the winners of the Summer Reading Experience Contest. She is working on a young adult novel and a book of essays.
Causes Jennifer Gibbons Supports
Gilda's Club, Greenpeace, Rosie's Broadway Kids,Westwind Foster Family Agency, Amber Brown Fund, Linda Duncan Fund for Contra Costa Libraries
Jennifer's Favorite Books
p>To Kill A Mockingbird by Harper Lee A Tree Grows in Brooklyn, Betty Smith