If you had to ask my parents about the night I was born, they would tell you different stories. For instance, my mother would tell you they were having friends over when someone dared her to touch her toes. She said "I can too touch my toes!" As she did, suddenly she felt this awful pain. During dinner they talked about Angela Davis being acquitted (she had been charged with supplying guns to Jonathan Jackson to invade a courtroom) but the pain was still there. She took a bath, then she realized her water broke. I was twelve days overdue.
My father drove to the hospital, then they bickered if they should park in the emergency room parking lot. "Jean, we've known about this baby for a while now. It's not an emergency."
"So I have to walk?"
"It's not that bad."
"Just drop me off then!"
If you ask my father he would tell you she didn't have to walk that far. My mother would tell you several blocks.
Anyway, they arrived at Children's Hospital. They got my mother in a wheelchair. If you believed my mother's version of the story, she would tell you that my father was asked to go in the delivery room with her. My father says he never got the option. "They told me to go in the waiting room," Dad told me this morning.
"Really?"
"Well that's what you did back then."
"Mom says they gave you the option."
"Nope, nope, nope. Not to me."
"Back then it was still pretty new. So you're saying they didn't give you the option?"
"I went in the waiting room with the other fathers."
Now if you
asked my mother, she would tell you they gave him ice chips to put on Mom's forehead. He
ate the ice chips himself. Then they told him to go in the waiting room. Off he waited.
I'm guessing he smoked Lucky Strikes.
In the meantime, my mother was
in labor, then around four in the morning, I was born. They told her I was a serene baby--I
didn't cry anyway so she worried. But she could live with serene.
In the meantime, the nurse came out and told my dad it was a girl. Soon they wheeled Mom and me out while the nurse sang "Here she is, Miss America...." My mother said he looked like he was going to faint. Dad said he was just so so happy.
Of course he got cigars. The pink kind that said "It's a Girl!" He gave them to all his friends, then saved one for my grandfather. He gave that one to him the day I was christened. Years later, my mother and I would go over my grandfather's things after he died and find that cigar, still wrapped up in cellophane.
He went to FAO Schwartz and bought a teddy bear. A Steiff bear, the best they had. I called him Ted when I learned to talk. I still have him. A bit worn out, but well loved.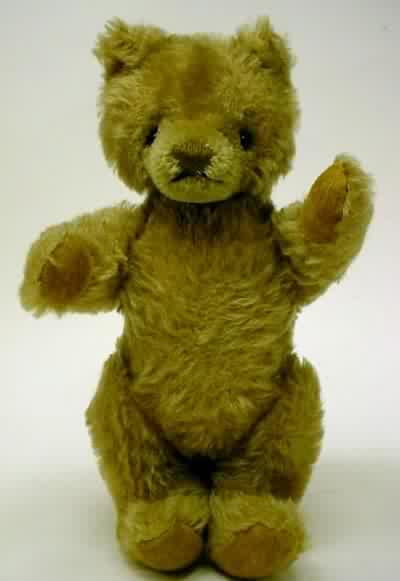 Now here comes the other debated issue of the time: My name. I've written about the fact my father wanted to call me after my aunt. My mother wanted to name me Katherine for her grandmother, and for Katherine Hepburn. "Why not Katherine? It's similar to Kathleen. We can call her Kate."
"I like Kathleen."
Other names were discussed: Christine. Sabrina. Elizabeth. GiGi. Yes, I could've been GiGi Gibbons! Try saying that several times fast!
Finally they decided on Jennifer because-- and they swear to this-they didn't know anyone named Jennifer. Although Dad says "It was for Jennifer Calvarari."
"It was not," my mother would answer.
"Or Jennifer Jones. Jennifer O'Neill. It was for some movie star."
And so, I became Jennifer Kathleen Gibbons. Born in 1972, the world was changing. Women were allowed in Yale and Harvard. An African American woman Shirley Chisolm announced she was going to run for president. When I was twelve days old, there would be a breakin at the Democratic National Committee offices. Later that summer, the olympics are held in Munich, where several Israeli athletes are kidnapped, then killed. Ms. Magazine makes its debut. Wayne Brady and Samantha Smith are born the same month I am. Richard Nixon announced that no new draftees will be sent to Vietnam. Deep Throat was a hit. When I am a month old, Jane Fonda goes on a tour of North Vietnam and is photographed sitting and laughing on an anti-aircraft gun. Here she is, America. You'll never know what hit you.
Live your life live your life live your life"
About Jennifer
Jennifer Gibbons lives in Lafayette, California. She is the grand prize winner of the Red Room Housewarming contest and one of the winners of the Summer Reading Experience Contest. She is working on a young adult novel and a book of essays.
Causes Jennifer Gibbons Supports
Gilda's Club, Greenpeace, Rosie's Broadway Kids,Westwind Foster Family Agency, Amber Brown Fund, Linda Duncan Fund for Contra Costa Libraries
Jennifer's Favorite Books
p>To Kill A Mockingbird by Harper Lee A Tree Grows in Brooklyn, Betty Smith