Her name was Reeva Steenkamp
Last summer I was excited about the Olympics; not because of the games but it was going to be in London! I lived in London so I geeked out seeing Daniel Craig and Queen Elizabeth "parachuting" to the opening ceremonies, Mr. Bean playing the Chariots of Fire theme while daydreaming he's in the movie, but there was another reason why I was excited: Oscar Pistorius, a runner from South Africa was going to compete. This might not sound like a big deal, but Pistorius had a little thing against him--both his legs were amputated when he was a baby. His feet were silver blades. And he was determined to let the world see how he ran.
He seemed like a perfect spokesman for the disability community. A man who wouldn't let anything get in the way of his dreams. A picture of him with a girl with Down's Syndrome/blades went viral. He didn't win the gold in the summer olympics, but he won gold in the para-olympics; a victory for himself, for South Africa, and for anyone who loved happy endings.
But happy endings are hard to come by. Pistorius' story didn't end in London. It's still ongoing, like all our lives. But his took a dark turn yesterday when police were called to his Pretoria home. According to CBS News, Reeva Steenkamp was found dead. She was shot four times. Steenkamp was Pistorius' girlfriend, the South African spokesmodel for Avon comsmetics. She also spoke out against domestic violence against women. According to the Guardian, she was trying to break the model stereotype. But now she will be known for something else that is much more tragic.
Yet you don't see Reeva Steenkamp's name very much in this story. You see Oscar Pistorius' all over the media.You see him crying. You see him devestated. I don't want to convict the man-the justice system will do that. However, there is one victim here: Reeva Steenkamp.
Ten years ago I finally saw the movie A Place In The Sun (based on the novel An American Tragedy) where Montgomery Clift sleeps with Shelley Winters; nothing big, a friend with benefits. However he falls head over heels with Elizabeth Taylor. She's a heroine from Gershwin's "Summertime" that her mama's rich and her daddy is good looking. But he loves her, and she's rich! But here comes Shelley Winters, and she's pregnant. This is the fifties, no abortion available. So Clift's character gets desperate: he takes pregnant girlfriend to a lake, then kills her. It feels like the sympathies should be for Clift's character; now he and Elizabeth Taylor can never be together. I remember watching the movie, Taylor looking sad and wistful. I thought: You're better off without him, babe. Sorry, this isn't Romeo and Juliet. He killed a woman. Yes, he was desperate and all that, and the novel's title says it all: An American Tragedy. But it wasn't his tragedy. And that's where we should't get confused.
I wrote about high school yesterday; the drama,the hypocrisy. There was a couple who if you were casting the perfect High School Couple, they were it. She looked like a Seventeen model, he was an athlete. They had been dating for years. Around homecoming, I started to hear rumors about the couple. Apparently they were fighting, and he started hitting her. It wasn't until her sister and a friend ran in did he stop. Everyone in the school knew about them, yet he was still nominated for Homecoming King. She was nominated for Homecoming Queen, and they walked down the gym together, this perfect couple. He was voted Most Valuable Player in a sports ceremony. Everyone looked the other way. The other way is so much easier; not so ugly, don't you know? I'm happy to say she broke up with him before more rumors floated to the surface.
When I heard about Oscar Pistorius, I felt so incredibly sad. I did feel sad for him; it feels like a damned waste. I'm not sure what happened, we might not ever know what happened. What I do know is we can't forget the victim here is Reeva Steenkamp. This is not the Pistorius tragedy, this is the Reeva Steenkamp tragedy. I want to say her name as much as possible here; she shouldn't be forgotten. Her name was Reeva Steenkamp. Let's not forget her.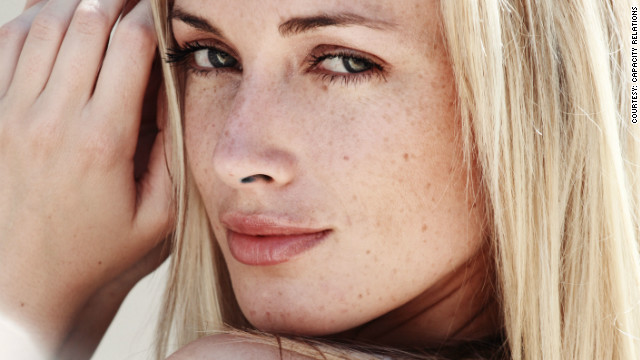 Live your life live your life live your life"
About Jennifer
Jennifer Gibbons lives in Lafayette, California. She is the grand prize winner of the Red Room Housewarming contest and one of the winners of the Summer Reading Experience Contest. She is working on a young adult novel and a book of essays.
Causes Jennifer Gibbons Supports
Gilda's Club, Greenpeace, Rosie's Broadway Kids,Westwind Foster Family Agency, Amber Brown Fund, Linda Duncan Fund for Contra Costa Libraries
Jennifer's Favorite Books
p>To Kill A Mockingbird by Harper Lee A Tree Grows in Brooklyn, Betty Smith