Good Girls and Pink Ladies, can we all get along???
There's a big hubaloo going on. It's getting pretty darn bitter. It doesn't look like it's going to be resolved anytime soon. No, Silly Reader! I'm not talking about Obamacare! I am talking about the recent debate about likable women versus unlikable women in literature/movies/television. Yes, there's a debate. To quote Sam Barry's brother, I'm not making this up.
Apparently authors like Claire Massoud say there should be more unlikable women in literature. Meg Wolitizer weighed in, saying in Salon "One thing I've noticed that's a kind of disturbing trend is fiction about and by women who the reader is meant to feel 'comfortable' around—what I call slumber party fiction—as though the characters are stand-ins for your best friends." Author Jennifer Weiner says that hey, what's the deal? Likable women are just fine, thank you very much! And we go around and around we go! I don't want to badmouth these women. They're fantastic writers. However, I do scratch my head and think "Um, illteracy is still a problem in schools, right? And have they gotten rid of those silly rules now that even if a teenager has a learning disability in a documented area, if they can't pass an exit exam, they won't get a high school dipolma? If it's resolved, that's great!" I know I'm being a bit mean. As a woman writer, I'm ready to state my case:
They're all right. Claire Massoud is right, Meg Wolitzer is right, Jennifer Weiner is right. We need all types of characters, especially women. We need women to be heard. In order for Sara Crewe to realize she's a princess no matter what her social status, she had to have Miss Minchin treat her terribly. In the movie Grease, Sandy realizes that like herself, Rizzo is stuck in a stereotyped role, the "bad girl," the leader of the Pink Ladies. Sandy's the "good girl." It's all labels when you come down to it. As writers it is up to us to show the labels and make them full fleshed characters.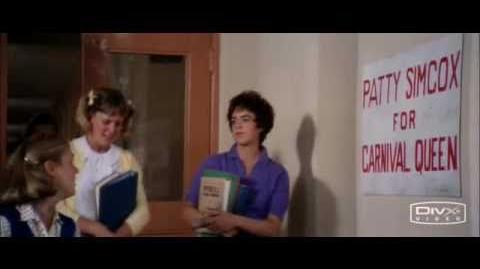 One of my favorite movies of 2011 was Young Adult. This shouldn't be a surprise, since the main character writes young adult fiction. However, Mavis (Charlize Theron, who should've been nominated for an Oscar) is an awful woman. She drives drunk, exhibits inappropriate behavior, and then comes up with a crazy idea: to get back her boyfriend from high school. Okay, he's married and has a baby daughter. Pish posh! She's going to get her man back! You know she's crazy. It makes you uncomfortable that she's crazy. Yet Diablo Cody (who wrote the screenplay) said on NPR's Morning Edition while writing the screenplay she didn't want a retread of My Best Friend's Wedding where "likable" Julia Roberts tries to break up Dermot Mulroney and Cameron Diaz: "I thought, well, what's a way that I can turn this on its ear and do something that's really dark and unexpected?" Cody was challenging herself as a writer to raise the stakes.
With the medium of television, you can see a character turn from nasty to something else. Such as the case of Nola Reardon Chamberlain from Guiding Light, played by Lisa Brown. I've written about my love for Brown's Nola before, but let us remember what Nola did to get death threats and be the most hated character since good old Lisa Hughes from As The World Turns.
She decided to take Kelly (John Wesley Shipp) from Morgan (Kirsten Vigard). She did this by...
a. enabling Tim Werner's drinking, causing him to get into an accident with Morgan. She was in a coma for a week. Must see TV!
b. telling Morgan's mom that Morgan was on birth control pills
c. when she realized nothing was working, she got Kelly drunk, then said they slept together. In the meantime, she slept with Floyd Parker several times, pretending to be in love with him. When she got pregnant, she tried to pass the baby off as Kelly's. It failed. Backtime.
Now you're thinking wow, she is unlikable! She's a bitch! But GL's then headwriter Douglas Marland did a smart thing: he knew that he had to transform Nola. She would always be Nola, but she had to realize that being unlikable wasn't the way to go. He had Nola leave Floyd at the altar at their shotgun wedding. Moved out of the boarding house. Took a job with the new mysterious bachleor in town, Quintin McCord. She was working, getting out in the world. We knew she loved movies; now we saw her as the star in her movie fantasies. Slowly but surely, Nola changed. She gained empathy. She realized that she had to make a life for herself and her baby girl. Soon she did find love with Quintin-who turned out to be millionaire Henry Chamberlain's long lost son. When they married in 1983, there wasn't a dry eye across America. Nola didn't have to lie or trick someone to loving her. She could be herself. That was enough.
Now you're probably thinking "Oh, there she goes again, talking about soap operas." However, here's my point: Nola is a great example of a character changing. Mavis doesn't change. She's still unlikable. That's okay. In real life, we have women who never change. Or they do change for the better. We need characters to reflect this. What we don't need are writers sniping at each other. We need all sorts of women. We need to stop seeing them as likable or unlikable, Good Girls or Pink Ladies. We need to see them as they are: Women. Hear them roar.
Live your life live your life live your life"
About Jennifer
Jennifer Gibbons lives in Lafayette, California. She is the grand prize winner of the Red Room Housewarming contest and one of the winners of the Summer Reading Experience Contest. She is working on a young adult novel and a book of essays.
Causes Jennifer Gibbons Supports
Gilda's Club, Greenpeace, Rosie's Broadway Kids,Westwind Foster Family Agency, Amber Brown Fund, Linda Duncan Fund for Contra Costa Libraries
Jennifer's Favorite Books
p>To Kill A Mockingbird by Harper Lee A Tree Grows in Brooklyn, Betty Smith