I'm addicted to this new dashboard deal. Now I can see how many visits I have to my blog, and when its has its peaks (anything to do with soaps, Joe the Plumber, and comic strips) and lows (when I'm too busy to write, I put a poem down in its place) When I started this six months ago, I had no idea the journey it would take me. And it's been very rich.
But here's the deal. Many people comment on my blog, which is great. However, I want to know who else is out there in blog land. Who reads my thoughts? I used to think it was just my mother and other redroomers, but it's hitting me that others might be reading me as well. Which really blows me away. I mean, to take time out of your schedule to read my thoughts on Mervyn's, soap operas, and whatever else is on my mind is fabulous.
So think of me as Deborah Kerr, only Marni Nixon is dubbing me. Getting to know you, getting to know all about you...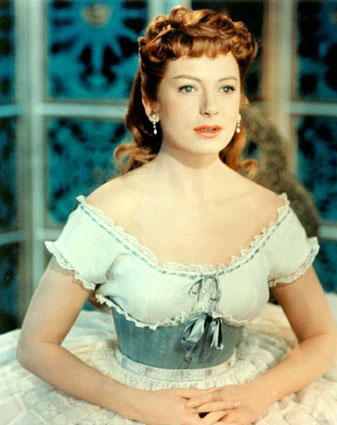 In the comments below if you like, tell me who you are, how you found this blog, and where you're from. I would love to know.
Live your life live your life live your life"
About Jennifer
Jennifer Gibbons lives in Lafayette, California. She is the grand prize winner of the Red Room Housewarming contest and one of the winners of the Summer Reading Experience Contest. She is working on a young adult novel and a book of essays.
Causes Jennifer Gibbons Supports
Gilda's Club, Greenpeace, Rosie's Broadway Kids,Westwind Foster Family Agency, Amber Brown Fund, Linda Duncan Fund for Contra Costa Libraries
Jennifer's Favorite Books
p>To Kill A Mockingbird by Harper Lee A Tree Grows in Brooklyn, Betty Smith