Failure Face Ready to Do Battle With Haters and Lamo Credenza Reviewers
Yesterday I was in a crabby mood, even though I had no reason to be. It was a beautiful day in Lafayette, but I was problems designing my essay book cover that I'm uploading next month. I couldn't tint the cover sepia and all the fonts looked awful. I was lucky with my first cover, but the person responsible wasn't able to do this one. A student of my mom's was putting together a bookcase/TV stand, so forget getting any work done. My blood sugar was low, so my mind was drifting off into crabby pants territory. Mainly:
I've only sold twenty-two copies of my ebook. I am, in the words of Lucy Van Pelt, a failure face.
I'm going to be forty in four months yet can't figure out how to celebrate.
Someday, I'm going to get a bad review on Amazon saying what a lame ass writer I am. Plus I'm going to have haters. I can't even deal with that.
This is when I make myself leave the house and I go to Peet's for tea, before hand stopping for sushi. Then I realize many of my problems are very small and everything will be okay. Except for the haters and Amazon reviews. Which I know is putting the cart before the horse. But let's explore my worries, shall we?

Haters are also known as trolls, crazy Internet people or your run in the mill freaks. These are the people who think it's hysterical to dress up in Jackie Kennedy's bloodied pink dress on Halloween. Or that Jaycee Duggard according to a hater on Entertainment Weekly) she had "the time of her life" being kidnapped and raped by Phillip Girardo. They usually write in all caps, so they van show off the crazy. They usually say things like "How did so and so get this job? I'm not going to read this anymore until so and so gets fired!" Haters have no sense of humor. They can watch Duck Soup and not even laugh. That is just wrong.
Haters come from both political parties. They cannot see the other side of view, so it's quite obvious if you don't agree with them it's quite obvious you are the stupidest person in the world. You're the cultural elite or some redneck. They will take a minor detail in your story and just hammer away at it; because they have to prove you don't love America. Or you're racist. Or you're a bad mother/father/daughter/son/human being. Take your pick.
When it comes down to it you have to ignore the haters. Easier said than done, but it's true. Yet I was always nervous about the time when I got my Very Special Brand of Haters as well. What would happen? Would I go postal on them? Would I figure out their email and send them spam? It scared me. Not so much it stopped me from writing, but it was a fear.
Last year one of my essays was published in AOL's My Daily. Needless to say I was excited; not only was it a great platform but it was on AOL's front page for the day. Then I saw I had fifty-five comments. I knew some of them might be haters. I took a deep breath, then started to read.
The comments on the most part were lovely. One said she was incredibly touched by my essay, and she was going to try yoga on her own. Most of the comments were like that, but then I saw the Haters. I mentioned in the article my father mentioned I should lose weight. Keep in mind Dad's been saying this for years, so I don't pay him no mind. The first hater said "She should listen to her father and not just do yoga." I kept on reading. Another charming soul said I should "shut my piehole and exercise" I was also told that I "needed therapy to get over my grandfather's death" Another one said "yoga is a cult."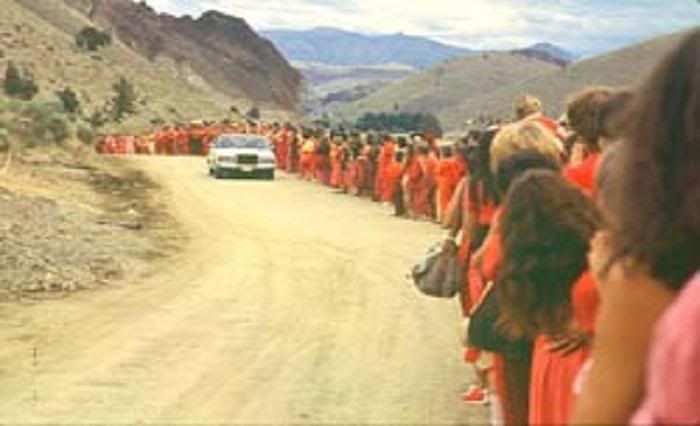 The first comment I started to chortle. The second comment I started laughing. When I got to the yoga is a cult comment I started laughing so hard I fell out of my chair. I laughed so hard because the comments were so absurd. These people knew nothing about my father, my grandfather, and who I was. They were truly trolls; little people who left stupid comments and then went on their way. They had no idea where I was coming from. They didn't even read the article. Or if they read the article, they didn't get it. Maybe they needed to get hooked on phonics, maybe they just didn't care. But what mattered was the comments didn't hurt. Not even a little.
And yet now that I'm going to publish more e-books and stories, it's not haters that worry me. It's the bad Amazon review.
The bad Amazon review is made up of many parts:
The reviewer gives the book one star because it didn't get to their house on time. Obviously this person never heard of Customer Service.
The reviewer has to use lots of exclamation mark to prove how much they hated the book. I can be guilty of this but I try to use the exclamation mark for the purpose of good.
They completely miss the point of the book, saying it's "too upsetting" like Bastard Out Of Carolina. Or they were assigned A Tree Grows In Brooklyn and says "it's too depressing" Where are the funny books about growing up in poverty, I ask you?
They attack the author and say they are just horrible awful writers who shouldn't ever write again and while they're at it leave America or if they don't live in America they should leave this planet and never come back.
It's one thing to not like a book; people are entitled to their opinions. Yet it is the ones that add nothing to the book's discussion is what I have a problem with. have a name for these reviewers. They are The Lamo Credenza Reviewers.
A couple of years ago our Susan Browne got a review for her debut collection of poetry, Buddha's Dogs. The person reviewing the book (and you can confirm with Susan on this, I'm not making it up) was named Lamo Credenza. Good old Lamo said Susan was "naive" when it came to dealings with men and suggested she had mental problems. It was an absurd review (since deleted) Susan responded in a perfect way.
The beautiful thing that Susan did was she turned it into art, made it something so hysterically funny that the reader roots for her and thinks God, someone understands. She's got it. And it didn't stop her from writing another book, and now writing a memoir.
To publish what you write, be it traditional or DIY (like I've started to do) is taking a risk. You want people to love your writing but some won't. It could be haters or Lamo Credenzas, or it could be valid. The biggest thing to remember is they don't hate you. They might be coming from Cray Cray Town, but it should not stop you from writing and publishing. Your life should not be spent obsessing about haters and Lamo Credenzas. It should be, as Louise Fitzhugh once wrote, to bring love in the world.
Whew, I got that out of my system! On to bigger and better things. Although if someone can replace the earworm of "Failure Face" out of my head, that would be great.
Live your life live your life live your life"
About Jennifer
Jennifer Gibbons lives in Lafayette, California. She is the grand prize winner of the Red Room Housewarming contest and one of the winners of the Summer Reading Experience Contest. She is working on a young adult novel and a book of essays.
Causes Jennifer Gibbons Supports
Gilda's Club, Greenpeace, Rosie's Broadway Kids,Westwind Foster Family Agency, Amber Brown Fund, Linda Duncan Fund for Contra Costa Libraries
Jennifer's Favorite Books
p>To Kill A Mockingbird by Harper Lee A Tree Grows in Brooklyn, Betty Smith