Even Cowgirl writers Get the Blahs
So the lovely folks at We Wanted To Be Writers asked me to write a guest post on what books are on my bedstand...
Hope you enjoy it. I revised it three times.
Yes, you read that right. Three times. It didn't come out the way I wanted twice. Third time a charm. Mostly it was my ego saying "You're admitting you have Annette Funicello mysteries near your bed. That did it. Mills will come soon and take that English degree from you." Over! My! Cold! Dead! Hands! I worried and worried, then I thought oh just tell the truth. You're reading the new Terry McMillan and loving it. Joyce Maynard, Lauren Myracle, Ali Smith and Alice McDermott are in your toread pile. On your kindle Pat Montandon keeps wanting you to read The Intruders. You had to take a break from listening Samantha Geimer's The Girl when she wrote about being raped by Roman Polanski. And yes, write about the Annette Funicello mysteries, and hell, mention you bought that Janet Lennon mystery too. What? You never heard of Janet Lennon? Of the Lennon Sisters? They were on Lawrence Welk! And apparently, Janet solved crimes and was a camp counselor in her spare time! That Janet!

The kicker is most of the time I truly don't feel like writing. I know this is common among writers. I am glad we have this in common. My father said to me yesterday "Look, you better not procrastinate on this..." I almost wanted to yell at him but thought wait, I do procrastinate. I excel at procrastinating. But the worst thing is when you're writing, you have a terrible terrible ailment: You have the Blahs.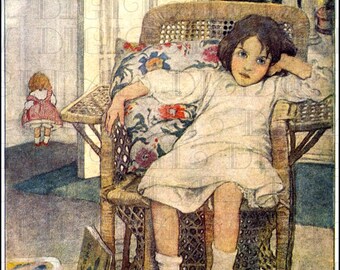 When you're writing and realize that for whatever reason, it's not going the way you want it, it's the Blahs. It's the feeling that normally you can write. You can write well. But it's all over, baby blue. You're toast. You're done. You are Truman Capote in his last days, and they have to drag you off the stage because you're not making sense. You can't stand yourself. You're like Shirley MacLaine stopping Jack Nicholson when he's trying to break up with her: "Blah, blah blah." Meaning: Oh for God's sakes. Why are you going on and on like this? Is this ever going to end? Please for God's sakes, just end it! You do end it, and you look at it thinking oh this is bad. Really really bad. Well, there's always tomorrow.
But the kicker is tomorrow it's blah blah blah. That did it. You're done. Really done. It can be worse than Writer's Block. Writer's Block at least sounds romantic. "Oh, I have writer's block." You're blocked! Poor pitiful one. Here, have a cup of tea. You need something? Chocolate? Back rub. There you go. Feel better? Good. With the blahs a writer can say "I have the blahs," then the person looks at you as if they're going to say "Huh? So? Just write anyway. You can always revise." They don't understand that you feel awful. Revise? That means you're going to redo it, make it better. You don't like writing anymore. In fact, you hate it. You want to go somewhere and have a good cry.
I think the worst case of The Blahs I had was when I was twenty-one. I just got back from London. I survived a workshop where I got mostly thoughtful comments, however I received one that critiqued every single line I wrote. I am not making this up. I got to hear how I used compound sentences, fragments, and metaphors that didn't make sense. Guess which one I thought of, day after day. The latter.
It truly felt that everything I wrote was awful. Blah. I felt awful. I kept reading, kept going. But everything I wrote was just bad. I didn't understand. Looking back now I realize I was being too hard on myself. That winter and spring I'd been reading John Updike, Terry McMillan, Anne Tyler, JD Salinger, and H.E. Bates. I read Charlie Chaplin's memoirs. Compared to their polished work, of course mine was bad.
But here's the deal: I kept going. I had no choice. I just thought okay, I was good at it once, I'll be good at it again,dammit. I'd like to say it never happened again, but of course it did. The only way out is to keep going. I know it's unromantic, I know people will not be sympathetic. I'm sympathetic. But just keep going.
On BART today I was reading a new essay collection by football player Chris Kluwe. I never heard of him until recently; but how could I resist not checking out a book called Beautifully Unique Sparkleponies? There was one essay I had to read again and again until I was crying. It was about writing. Here's a snippet:
"...worst of all, someone stops writing because of that tiny voice that says, What you're because someone else writing isn't any good because someone else has already said it. Well, you shouldn't listen to that voice, because while it's partially right, it's also wrong. The stories we craft, the webs we weave, they are all drawn from the same common threads our scattered histories. There's no such thing as originality in the components of a story--our distant ancestors saw to that long ago with those ancient fireside tales."
So when I read that, I thought: Chris Kluwe if you weren't married and nine years younger than me, I'd want to marry you. Because he's right. We all have common threads. It's our job to get it down somehow, someway. Yes you might go through the Blahs, but hey, you're not alone! Just write. Someday the magic will return. It might not feel like it, but it will. Read. Exercise. Go to movies. Go to museums. Write. Go to a swingset. Eat gummy coke bottles. Pet a cat. Write. Watch Project Runway. Admire Tim Gunn. Wonder if Heidi Klum ever keeps on baby weight. Write. You get the drift. We all get the blahs. It's your job to get out of them. This is a mystery Annette and Janet can solve.
Live your life live your life live your life"
About Jennifer
Jennifer Gibbons lives in Lafayette, California. She is the grand prize winner of the Red Room Housewarming contest and one of the winners of the Summer Reading Experience Contest. She is working on a young adult novel and a book of essays.
Causes Jennifer Gibbons Supports
Gilda's Club, Greenpeace, Rosie's Broadway Kids,Westwind Foster Family Agency, Amber Brown Fund, Linda Duncan Fund for Contra Costa Libraries
Jennifer's Favorite Books
p>To Kill A Mockingbird by Harper Lee A Tree Grows in Brooklyn, Betty Smith