Yesterday was a mess. In fact, the past couple of weeks have been funky. We had a BART strike two weeks ago, meaning many people who depend on the train to get to work were stranded. It might not sound like a big deal, but for many people that don't have a car or any other way to get to work, it was a nightmare. Plus it happened when for several straight days we had an awful heat wave. The strike ended--the better word for it is paused. They are still working out a contract but if they can't reach an agreement by early August, we're back where we started. No pressure though!
Back to yesterday though: They were giving out free lemonades at a store. I grabbed one, grateful for it was a warm day. I got on BART and read Laurie Notaro's latest (read her when you're down about the world, she'll perk you up) when at Rockridge I started to feel queasy. I put the book down, wondering what was going on. We went through the tunnel, then Orinda. By then I realized I was going to throw up. This is when I wished BART trains had bathrooms. Or I carried a vomit bag with me. I prayed that I would get to Lafayette with no problems. I did, then ran down the stairs, opened the ladies room door, and promptly threw up. I can't say for sure it was the lemonade, but you never know. Even though it's free, it's always good to see if it has a sell by date.
I made myself walk home, then drank a ginger ale. I was planning on watching an old Rosalind Russell movie, but I checked my facebook account. Trayvon Martin's picture was popping up in profile pictures. I knew then that Zimmerman got off. I just knew.
Sure enough I turn on MSNBC. Not guilty on all charges. Even manslaughter. The nausea returned. No, no, no. Not fair, so not fair. I called my dad right away. "You can't go out."
"Why not?"
"They reached a verdict in the Trayvon Martin case. The guy got off."
Silence. "They did it tonight? Why would they do it tonight?"
"I don't know. Dad, please stay inside. I doubt there's going to be riots but please stay inside."
"I will, I will, relax." He was quiet again. "He really got off, didn't he?"
"Yeah."
"How old was that kid again? Fourteen?"
"Seventeen."
"He had nothing on him."
"Just iced tea and skittles. They might be lethal weapons."
"Jesus."
After I hung up with Dad, I made myself have another ginger ale, then I made the mistake on looking at twitter. Ann Coulter apparently said "Hallelujah!" implying yee haw, he got off. All I can hope is that Miss Coulter will never lose anyone to violence, and someone says "Hallelujah!" when they're declared not guilty.
I woke up this morning still sad. Then I heard about Cory Monteith dying in a Vancouver hotel room. I'm not a big Glee fan; I found it entertaining but after a while the storylines were too far fetched for me (this says a lot, coming from the woman who stuck through the Infinity storyline on Guiding Light) But Monteith's death was just a damned waste. It seemed like he was getting his life together, and he was going to marry his fiance Lea Michele (who was also his onscreen girlfriend) in two weeks. Now she is left choosing a dress to wear for his funeral.
It was time for a dandelion patch break. Not a real dandelion break, but a spiritual one, one to go to for meditation. Bloom County used to have Opus when he got overwhelmed by the news go to a dandelion patch and sit. He didn't have to think, didn't have to worry, just sit. When Opus got his own strip years later, he planted a dandelion for each soldier that died in Iraq.
A facebook friend encouraged people to name people and make a garland of love. He got over fifty names. In my mind each dandelion had someone attached to it, another garland of love. (If you don't know who someone is on this list, google them and find out who they are:
Martin Luther King. Addie Mae Collins, Denise McNair, Carole Robertson and Cynthia Wesley. Antron McCray, Kevin Richardson, Raymond Santana, Kharey Wise, and Yusef Salaam---The Central Park 5. I put down Trisha Meili-the Central Park Jogger. Other names came up: Yusef Hawkins.Jean Seberg. John F. Kennedy. Anne Scripps Douglas. Becky Bell. Robert F. Kennedy. Francis Scobee. Michael Smith. Ronald McNair. Judith Resnik. Greg Jarvis. Christa McAuliffe. Ellison Onizuka. Todd Beamer. Phillip Loeb. Ryan White. Fannie Lou Hamner. Tina Chow. Lawrence Smith. Nicole Brown Simpson. Ronald Goldman. Tom Waldell. John Lennon. Christine Williams. Dr. George Tiller. Richard Hunt. Cpl. Roman Ducksworth Jr.,Dian Fossey. Emmett Till. Harry Moore. Harriette Moore. Samuel Younge. Crystal Lee Sutton. Claudia Bloodworth. Daniel Pearl. Virgil Lee Wade. Yetta M. Adams. Betty Ong.Sylvia Bingham. Dack Rambo. Xiana Fairchild. Jennifer Levin. Belinda Mason. Allison Krause, William Schroder, Jeffrey Miller, and Sandra Scheuer.Anna Mae Aquash. James Earl Chaney, Andrew Goodman and Michael Henry Schwerner. Cari Lightner. Belinda Mason. Henry Hezekiah Dee and Charles Eddie Moore. Howard Ashman. Barbara Colby. Gwen Araujo. Keith Haring. Medgar Evers. Robert Reed. Barbara Olson. Pedro Zamora. Roseann Quinn. Ennis Cosby. Carl Joseph Walker Hoover. Elizabeth and Ariel Glaser. Polly Klaas. Mary Jo Kopechne. Gia Carnagi. Buddy Lamont. Etan Patz. Brandon Teena.Phoebe Prince. Rock Hudson. Karen Silkwood. Bobby Griffith. Freddie Mercury. Michelle O'Connell. Paul Guihard. Seaman August Provost.Lora Celmer-Donato. Allison Gertz. Rudolf Nureyev. Dominique Dunne. Kayla Rolland. Randy Webster. Malcolm X. Ben Linder.Kitty Genovese. Whitney Williams. Frank Clearwater. James Zappalorti.Don Hollenbeck. Lisa Launders. Issac Asimov. Matthew Shepherd. Geraldine Santoro. Randy Shilts. Wayland Flowers. Michael Eugene Mullen. Arthur Ashe. Anthony Perkins. Berry Berenson. Tyler Clementi. James Reeb.Viola Gregg Liuzzo. Judith Barsi. George Moscone. Harvey Milk. Leo Ryan.Bartley Crum. Ricky Ray. Fay Stender. Teva Ladd. Walter Adams Junior.James Warmoth. Phillip Snyder. David Heck. Tyler Corcoram.Peter Bowes. Connie Burns.Bryan Wagner. Karen Morrison. Jacqueline Eckerle. The missionary and nuns who were raped and killed in El Salvador on December 2, 1980: Jean Donovan, Dorothy Kazel, Maura Clarke and Ita Ford. Last but not least: Trayvon Martin. Cory Monteith.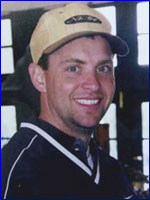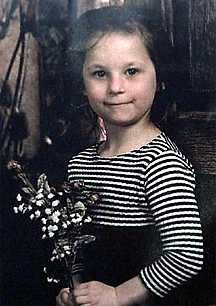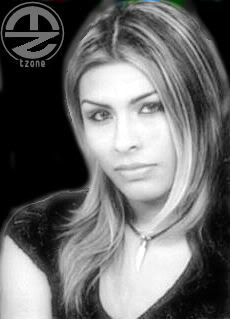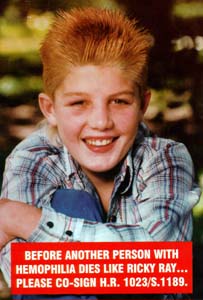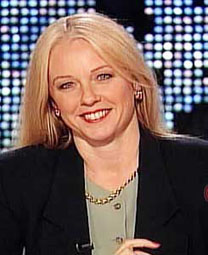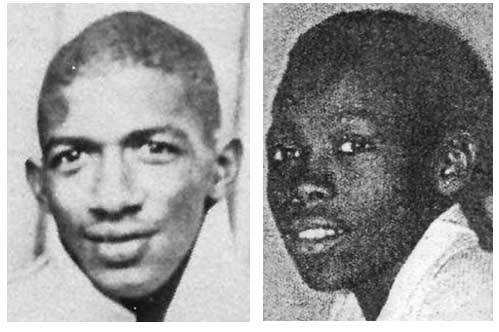 With the exception of the Central Park 5 and Trisha Melli, all these people died way too young and soon. Yet I tried to imagine Opus tending to each dandelion. The Talmud has a quote I love: Every blade of grass has its angel that bends over it and whispers "Grow, grow." I tried to picture Opus watering each dandelion, telling it to grow. No anger. No talking heads. Nothing but Opus watering the dandelions, then blowing the seeds when they were ready. All is still. Nothing is moving, except the dandelion seeds in the summer air.
Live your life live your life live your life"
About Jennifer
Jennifer Gibbons lives in Lafayette, California. She is the grand prize winner of the Red Room Housewarming contest and one of the winners of the Summer Reading Experience Contest. She is working on a young adult novel and a book of essays.
Causes Jennifer Gibbons Supports
Gilda's Club, Greenpeace, Rosie's Broadway Kids,Westwind Foster Family Agency, Amber Brown Fund, Linda Duncan Fund for Contra Costa Libraries
Jennifer's Favorite Books
p>To Kill A Mockingbird by Harper Lee A Tree Grows in Brooklyn, Betty Smith