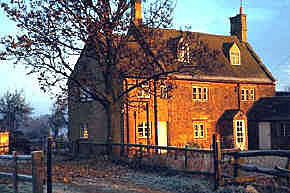 When evaluating movies or books, I include the Haunt Factor. How long does the story stay with me? Am I still thinking about it days or weeks after seeing it or reading it, pondering its meaning or wondering about the implications of the story? In that same context, have you ever written something that pulls you back to read it again and again because it tells so much about where you have been and who you are? I just put such an article up on my page at Red Room. See A Cotswold Day under the Writing tab.
I have yet to write the book of which I can say: This is the best of me; for the rest, I ate, and drank, and slept, loved, and hated, like another: my life was as the vapor, and is not; but this I saw and knew; this, if anything of mine, is worth your memory."
—John Ruskin (Of Kings' Treasuries)
About Harlan
I am a compulsive writer. History, biography, screenplays, fiction, including some sci-fi/alternate history, travel. Also a little poetry. Wish I could write music. You'll find more about me than you want to know at http://softadventure.net.
Causes Harlan Hague Supports
Oxfam, Salvation Army, Habitat for Humanity, Central Asia Institute