There's more to pods than peas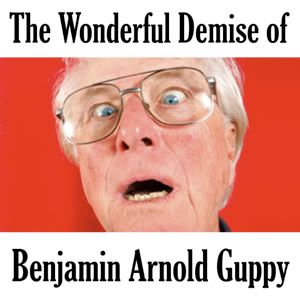 Well, fan my brow... I'm a frightfully clever girl today. I have finally managed to write an 'xml' file and upload a podcast to iTunes. Apparently these days everyone has to have one you see, and it sounded so easy. So, I went in search of a 'quick and easy podcast creator' which would hopefully involve no more work on my part than pressing a button. Whether or not there is such a thing out there, I didn't find one. Instead I found a lengthy guide to writing the xml file from scratch... which is what I then spent the best part of a day doing. I uploaded the file yesterday, and today my podcast is there at iTunes. It will take a couple of days to be searchable, but for now I am just happy to have managed to get the thing there to begin with. The podcast contains the interview I did with BBC Radio, and clicking on the image above will take you to iTunes... land of audio and visual wonders. I have quite caught the bug now... I have thoughts of chapter readings trundling around in my brain that could so easily be uploaded and added to my 'feed'. Told you I was clever, I know all the cool words you know.
About Gina
Gina Collia-Suzuki is a writer, artist and art historian based in the UK. Having developed a deep interest in eighteenth century Japanese art and culture at an early age, she began studying Japanese woodblock prints whilst training as an artist in the 1980s....
Causes Gina Collia-Suzuki Supports
PETA
The World Wildlife Fund
RSPCA
Cancer Research UK