I buy books... always have. I buy them because I love them, but also because they're necessary for my research. Basically, I can't do my job without buying them. So, it's no great surprise that my buying hasn't reduced; in some respects it's actually increased. Despite the current state of the economy, when I've been asked, generally at book signings, 'are people still buying books?', I've been inclined to answer in the affirmative, based on my own continued spending and that of fellow authors who are just as bookish as I am. Basically, I've been living in a little bibliophilic bubble.
So, are people buying books? Yes. Are they buying as many as they used to? No. Gone are the days when books were quite literally flying out of bookshops.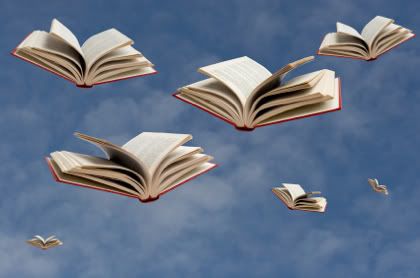 Now they crawl, hobbling a bit as they approach the checkout... some of them don't make it and are left on the table closest to the till after spending half an hour being carted around the store. People are still reading, but they're using the libraries, swapping books, buying books for 50p from ebay. The stores are suffering, and it shows... so much so that from deep within that little bibliographic bubble even I can see the worry on the faces of people whose livelihoods depend on bookstore sales.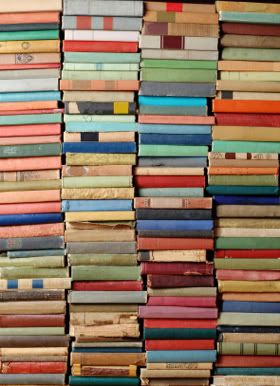 Bookstores have laid off staff, or closed completely, but it's not just the present economic climate that's responsible. Ever since the Internet came on the scene and the option to buy cut-price books arrived in the home of every individual with a telephone line and a computer, bookstores large and small have been struggling. Out-of-copyright titles are made available at no cost whatsoever on some sites, so who (apart from me, and other bibliophiles like me who like dust) needs to go and buy a possibly costly 19th century, cobweb-covered old tome... or rather, search for ten years to find it? Or buy one of the modern reprints that crowd every bookstore's shelves? 
There's speculation about what will become of all of us when this recession is over... and a certain amount of hope amongst those in the book trade that things will return to the way they used to be. But let's face it, things haven't been the way they used to be for quite some time (since they were, to be exact), long before this current crisis took hold of us. Independent bookstores seem to be becoming extinct in the UK, felled by the mighty ebay (which doesn't seem to be so mighty these days all the same), and saying the word 'Amazon' out loud in any large book chain seems to inspire the same reaction as referring to that Scottish play in a theatre. I love bookshops (I used to dream of owning one), but when it comes to buying books you will find me (like so many others) trawling the pages of the various Internet sites around the world... where there is choice, no need to go out in the heat/cold/wet, the possibility of finding rare volumes that I only dreamed of owning before, and in many cases free shipping. Ultimately, the economy will pick up, but gone are the days when the only option open to a reader, when picking a book to read, involved going to the local store and choosing from the limited stock that single store chose to carry... which is a good thing for readers. Variety is good, choice is good... exposing readers to more authors than those picked up by the big stores is good! 
Having said that, I don't foresee the end to bookstores that some predict, any more than I see an end to 'real' books now that we have e-books and Sony Readers. There may be less stores, and less paper book sales, but I can't imagine a world without antiquarian booksellers, and bookstores with coffee shops where you can thumb through a book and snaffle a muffin at the same time, or meet an author, or attend a knitting club. A return to the good old days? From my perspective they weren't so good for the reader. But bricks-and-mortar stores fulfil a role as much as Internet booksellers do and they'll outlast me and the grandchildren I'll never have.
About Gina
Gina Collia-Suzuki is a writer, artist and art historian based in the UK. Having developed a deep interest in eighteenth century Japanese art and culture at an early age, she began studying Japanese woodblock prints whilst training as an artist in the 1980s....
Causes Gina Collia-Suzuki Supports
PETA
The World Wildlife Fund
RSPCA
Cancer Research UK