Every Christmas, or the past ten in any case, Ryoma and I have travelled over to France, to do a spot of shopping and take in the lovely atmosphere in the northern city of Lille. There's a Christmas market, which sells all sorts of lovely things to eat, gifts, decorations and, most importantly as far as I'm concerned, mulled wine - an ample quantity of which had been consumed before the photo below was taken.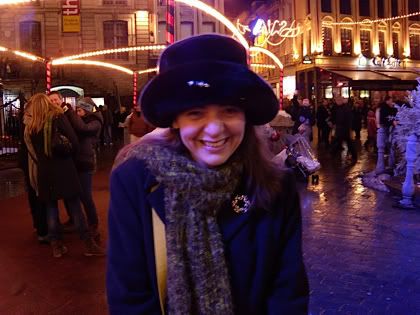 There's also a huge Ferris wheel, usually surrounded by a Christmas village, and this year also accompanied by a rather tall ornamental tree.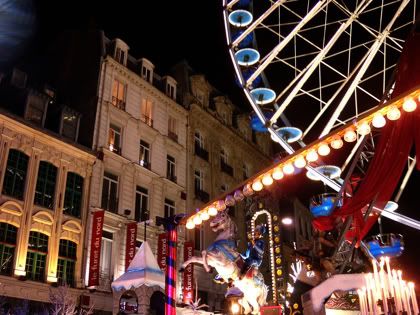 The whole area is illuminated, and festive music fills the air as shoppers make their way to and from the numerous excellent shops and restaurants.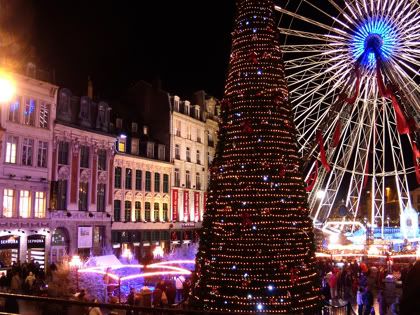 The photo below gives some idea of the scale of the Ferris wheel... well, I did say it was huge. This year, probably the coldest one since we began spending the first part of the Christmas holidays here, we went on the wheel again... 'freezing' doesn't even begin to describe the weather conditions up there. Great fun, though, and all Ryoma's idea.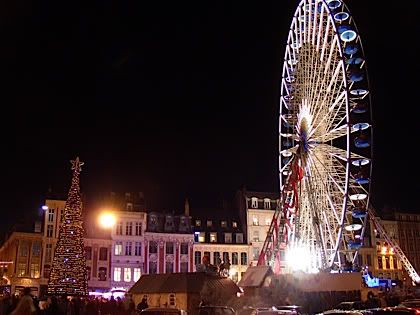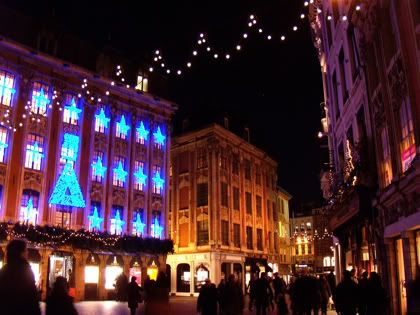 Below: Maison Méert has been in Lille since Delecourt set up a confectionary/chocolate shop at 27 rue Esquermoise in 1761. The window display at Christmas is always particularly charming.
In the photograph below we look rather blue. This is not because of the freezing weather conditions experienced whilst riding the Ferris wheel high above the rooftops of Lille; the blue glow is emanating from the many snow covered trees that form a wall all around the Christmas village.
About Gina
Gina Collia-Suzuki is a writer, artist and art historian based in the UK. Having developed a deep interest in eighteenth century Japanese art and culture at an early age, she began studying Japanese woodblock prints whilst training as an artist in the 1980s....
Causes Gina Collia-Suzuki Supports
PETA
The World Wildlife Fund
RSPCA
Cancer Research UK