I am experiencing sudden raptures
I was quite taken aback by myself today. Ever since my books first came out, I've been so busy working on other projects that I haven't really had much time to sit back and take in what's been going on around me. The books have had great reviews, and I've been very happy about that, in the few seconds before falling asleep when I had a quiet moment to think about something other than my next paragraph. The signings have gone incredibly well, and for the duration of the car ride home I've been able to enjoy that great sense of achievement that comes with flogging piles of books to my poor unsuspecting victims... erm, I mean 'readers'. Even during the only break we had this year, when Ryoma and I went to France and Belgium and my shoe exploded, as shoes do, I was too busy working to really experience the excitement that events unfolding around me should have inspired. Then today, rather suddenly, as I came to the end of a project and didn't leap headlong into another one, copies of 'The Wonderful Demise of Benjamin Arnold Guppy' were being arranged in the local Waterstone's bookstore window, and it hit me... my book is on sale every day of the week at my local bookstore! A huge wave of 'stick-out-chest' type pride washed over me and made my head buzz... or that might have been the huge bowl of cappuccino I knocked back two seconds previously.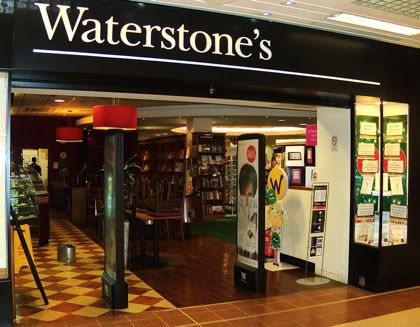 Here we have the shop window, with my books in the corner of it. I can stand there and stare at that window any time I like. Well, when the shopping mall is open... other times may lead to incarceration. And it's my local store... oh the joy of it all. Kissing the window, I am told, is not encouraged... so I didn't.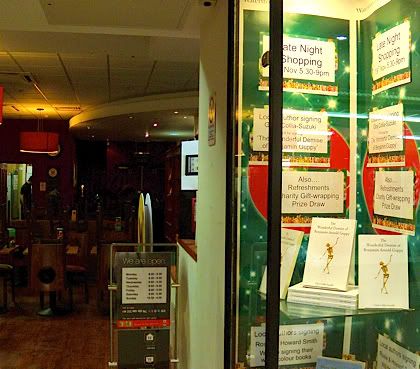 About Gina
Gina Collia-Suzuki is a writer, artist and art historian based in the UK. Having developed a deep interest in eighteenth century Japanese art and culture at an early age, she began studying Japanese woodblock prints whilst training as an artist in the 1980s....
Causes Gina Collia-Suzuki Supports
PETA
The World Wildlife Fund
RSPCA
Cancer Research UK