Doom and gloom, go zoom to the moon!
Anyone who's read any of my previous blog posts knows that I am not a floaty, fluffy, 'it's all sunshine and moonbeams' kinda gal when it comes to this writing malarkey... I'm a realist. I'm all for realism. What I'm not a great fan of is scaremongering codswallop. So, the publishing industry's going through changes... has that never happened before? Book sales are down and, apparently, the end of the physical book is in sight... well, we're in the middle of an economic recession... money spent on social drinking is down, but who's going to suggest that beer's about to become extinct? There are less people reading and buying books than ever before! Really? Considering the fact that in early Victorian Britain a third of the population was illiterate, a further third was only semi-literate, and the working classes couldn't even afford to buy books, I find that very hard to believe. The silver screen was going to kill books dead, the TV screen was going to do the same thing... ebooks promised the same. When did it happen? I think I must have missed it, as I saw books in the bookstore at the weekend, and they were real... I touched one to make sure (ok, I admit it, I bought five).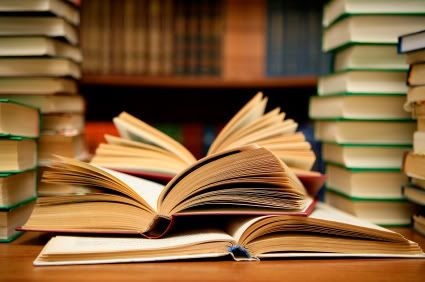 When I do a book signing (selling full-price books in this climate where, according to the 'experts', only discounted books stand a chance of selling), I sit in a bookshop for hours, watching the people come and go, search the shelves and then trundle off with their bundles of books. I listen to them talk about their hunger for more books to read, their frustration that the current economic climate means that they have had to cut back on buying books for the time being, and their hopes that when things get better they can go back to buying as many books as they did before. There's no sign that books have lost favour; they just aren't as important to the survival of mankind as food is, so when a choice has to be made, people buy that instead. I know, I know, who could have predicted that would happen?
Whilst Philip Roth is predicting that interest in fiction will dwindle to a 'cultic' minority enthusiasm within 25 years, I am going to predict only one thing... that in 25 years, people will be predicting that interest in fiction will dwindle to a 'cultic' minority enthusiasm within 25 years. So, doom and gloom can go fly to the moon. It's all happened before and, for anyone who knows the first thing about history, it was actually worse back then. If the end really is nigh, as it has been countless times since time began, I would like to be told when 'nigh' is going to be... I'm sick of waiting and I want to make sure I'm wearing clean undies for the big event.
About Gina
Gina Collia-Suzuki is a writer, artist and art historian based in the UK. Having developed a deep interest in eighteenth century Japanese art and culture at an early age, she began studying Japanese woodblock prints whilst training as an artist in the 1980s....
Causes Gina Collia-Suzuki Supports
PETA
The World Wildlife Fund
RSPCA
Cancer Research UK