Did you always want to be a writer?
I've been asked this question a lot recently, and without giving it much thought I always say 'yes'. Having reflected further, however, I realise that this wasn't always the case. In actual fact, before the age of five I wanted to be a pirate captain and have my own ship. I was planning to put to sea before my fifth birthday, but then someone told me about swabbing and scurvy... neither sounded very pleasant, and the latter sounded decidedly itchy. So, I was in the market for a new profession by the age of five.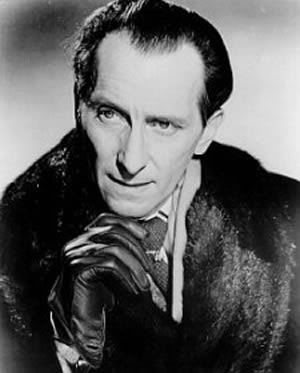 As luck would have it, there was a run of Hammer Horror films playing on TV every Saturday night, so I would creep downstairs and spend an hour or three in the land of Dracula and the dashing Dr Van Helsing. It was at this point that I decided I wanted to be a vampire hunter. More specifically, I wanted to be Dr Van Helsing. You could say that I actually wanted to be Peter Cushing, as I thought they were one and the same person anyway. At the very least, I wanted to be Van Helsing's sidekick. At least, I did when I wasn't being a turncoat and playing for the other team. I was overcome by the urge to grow fangs every now and then... I blame Christopher Lee. There was one slight problem when it came to wanting to be Count Dracula... I was a vegetarian.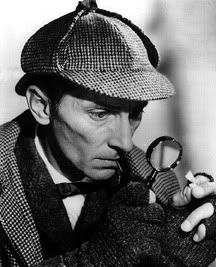 Having written to Octopus Books at the age of eleven, to ascertain whether or not there was any chance that Dracula really did exist (they'd published a book on the subject, so I assumed they'd know), and receiving a reply to say that 'no intelligent person believes in vampires', I considered the chance of making a living as a vampire hunter to be slim, so it was time for a rethink.
I discovered that Peter Cushing, being an amazingly versatile actor, had played Sherlock Holmes. Well, if it was good enough for Mr Cushing it was good enough for me. So, having swiped one of my grandfather's pipes, I set about modelling myself upon the great detective.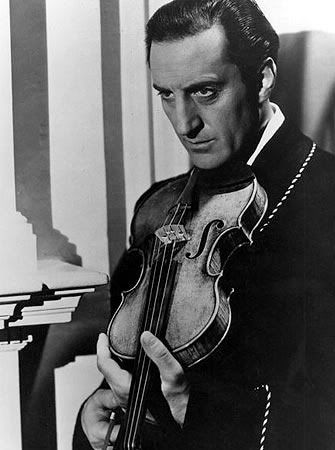 I wasn't entirely faithful in my affections, as I'd watch Basil Rathbone when Peter Cushing wasn't looking. To this day, I can't quite decide who did the better job. I longed to live in lodgings and have a housekeeper, get pushed out of trains and shot at in foggy London alleyways.
During these years, I was forever getting into trouble for making up tales and frightening the living daylights out of people. I was temporarily banned from using the girls' bathroom at school until I could be trusted not to take twenty or so classmates in with me and scare them half to death with tales of headless corpses and bodiless hands that would creep around beneath the cubicles, looking for small legs to latch onto.
I was about fourteen years old when I first considered writing as a possible profession. All the same, I kept my pipe, things remained elementary for some considerable time, and I still kept a crucifix under my pillow (and a sharpened stake in my bag), in case I was ever called into action, for some considerable time. 
Recently, we bought the entire collection of Sherlock Holmes films (starring Basil Rathbone) on DVD... ah, the memories they brought back. I might buy a pipe the next time I'm in town.
About Gina
Gina Collia-Suzuki is a writer, artist and art historian based in the UK. Having developed a deep interest in eighteenth century Japanese art and culture at an early age, she began studying Japanese woodblock prints whilst training as an artist in the 1980s....
Causes Gina Collia-Suzuki Supports
PETA
The World Wildlife Fund
RSPCA
Cancer Research UK