Chirpy chirpy cheep cheep
Having enjoyed our explorations in the woods a couple of days ago, we decided to go back this evening. The sky seemed rather grey and the wind was picking up, so we thought we wouldn't be gone for long, but once we were amongst the trees there was no wind, the sky was cloud-free, and an hour and twenty minutes was gone before we knew it. Being a bit of a photograph-aholic, I took my camera again. I don't know what I did before digital cameras were invented... these days you can snap seventy to a hundred photos in no time at all, and you never have to think about having them developed and having to wait to see how they turned out. You just pop home, plug in the cable, and a minute later there they all are... wonderful!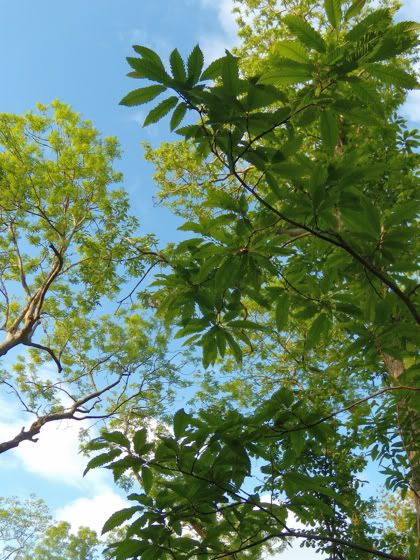 I love this tree... it's got so much personality. I half expected it to pick up its roots and start walking off, like an Ent.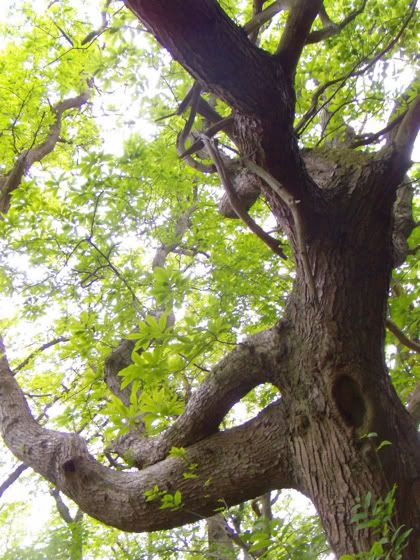 We were exploring a rather dark area of the woods when we heard a lot of squawking and Ryoma said he thought it was coming from inside a tree. We looked around the base and there, inside a tiny hole, calling out for their mommy to come and give them their dinner, were these tiny birds. I didn't want to get too close and frighten them, so I used the zoomify function (can you tell that I'm technically minded?) on my camera.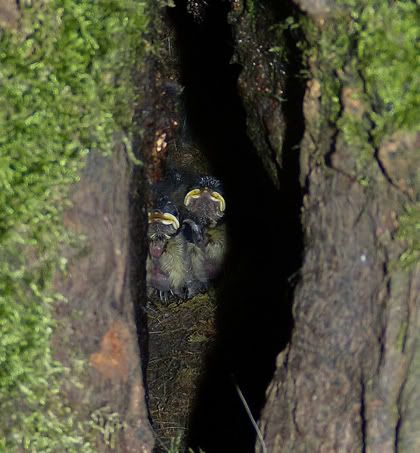 We didn't see any fungi today... but that was okay because I took my own fun guy. The photograph was provided by an obliging stump.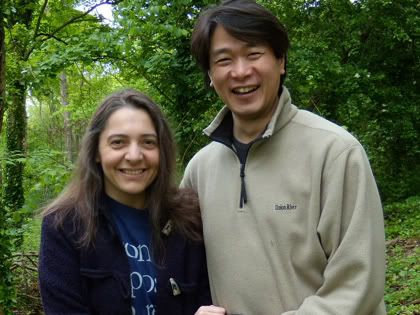 About Gina
Gina Collia-Suzuki is a writer, artist and art historian based in the UK. Having developed a deep interest in eighteenth century Japanese art and culture at an early age, she began studying Japanese woodblock prints whilst training as an artist in the 1980s....
Causes Gina Collia-Suzuki Supports
PETA
The World Wildlife Fund
RSPCA
Cancer Research UK