Birds, bugs, and butterflies
We went to the woods again today. We've had a fair bit of rain recently, but today the sun was shining and it was quite hot. The good news is that the great tits are all doing fine. They're difficult to make out in this photo, as they'd snuggled up right at the back of their tree house, but they've got their yellow breast feathers now. The first time we saw them they had little bald pink chests. There were two adult great tits flying around the nest today, so perhaps one was their daddy.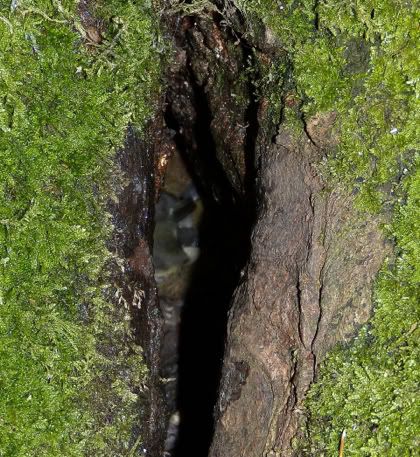 Today was a good day for seeing birds and animals scurrying about. Five squirrels came to say hello, one with a large bundle of leaves. This fellow was even good enough to pose for a photo... I hope I got his good side.
Even the bugs wanted to play. I've no idea what type of bug this fellow is, but he thought my hand was a jolly good place to have a long think.
I don't know what variety of animal this fellow is, but he followed me all over the place and then expected dinner and a cold beverage! 
We explored a different section of the woods today and found these steps. I thought they might lead up to an ogre's castle or witch's cottage, but they took us to a clearing where butterflies were fluttering all over the place in pairs. I think we stumbled on a lovers' walk for flutterbies.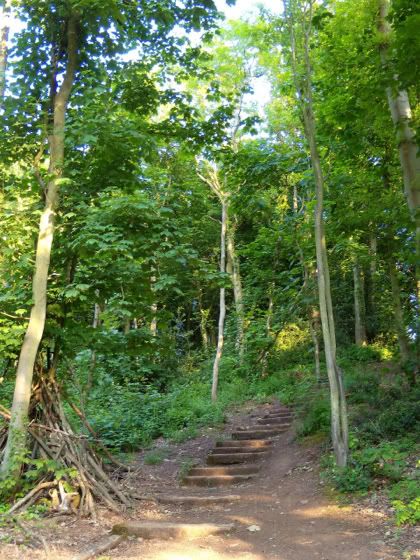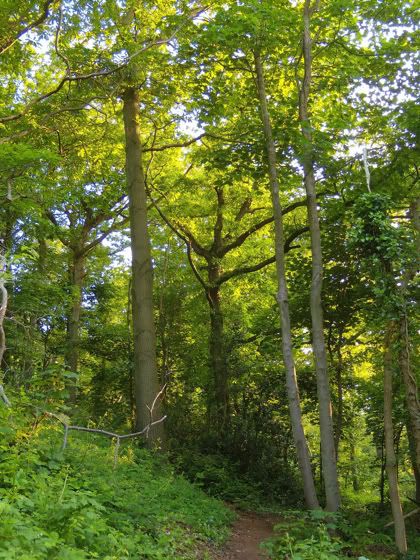 At the edge of the wood that's closest to the entrance by our home, you can see right across the rooftops to the sea front. The structure that juts out across the sand is what is left of the pier... it was destroyed by fire (boohoo) and we're going to get a new one (woohoo). The tide comes in and goes out here at great speed... faster than anywhere else in the world aside from a place I can't remember the name of in Canada.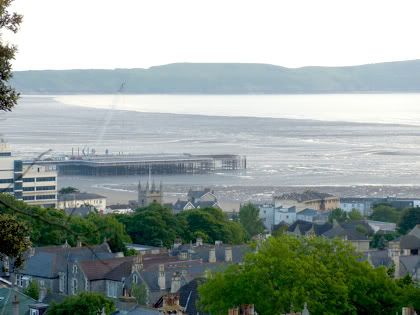 The building in the foreground here, with all the chimney pots and the flat roof that will soon be undergoing extensive repairs, is our humble abode. We've lived in many places over the years, but this is home.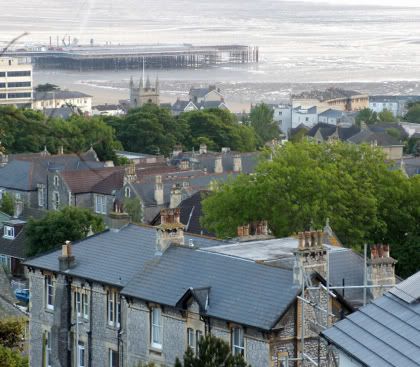 About Gina
Gina Collia-Suzuki is a writer, artist and art historian based in the UK. Having developed a deep interest in eighteenth century Japanese art and culture at an early age, she began studying Japanese woodblock prints whilst training as an artist in the 1980s....
Causes Gina Collia-Suzuki Supports
PETA
The World Wildlife Fund
RSPCA
Cancer Research UK