A Recipe a Week... Every Week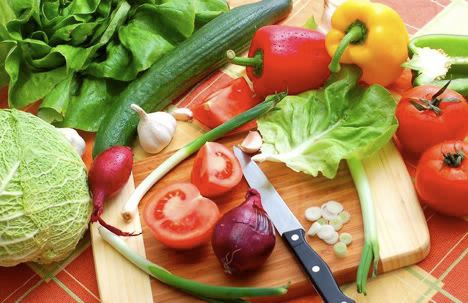 I've been a vegetarian for most of my life; since I was about three years old, to be precise (which is when I accidentally murdered an Italian chicken - but that's a whole different story).  And I'm not sure I was much of a meat eater before that, given the fact that I would have been toothless for part of my three years on earth. Anyway, I grew up in your average meat eating household and I lived, for the most part, on meals that were meaty ones without the meat added... in other words, no meat and two veg. Once I got my hands on my own kitchen, however, and had a willing guinea pig (my husband, Ryoma), I  discovered that I rather liked experimenting with veggie food and found cooking to be quite relaxing, in a chaotic sort of way. I loved making soups from scratch.
Unfortunately, at the beginning of 2007, I was very ill and found that I'd developed numerous food allergies. Rather than name everything I couldn't eat, I'll simply say that I was left with bread, rice, cheddar cheese and tomatoes. I was too ill to cook, couldn't explore foods that weren't on my safe list, and eventually lost all interest in food. 
As time passed and I returned to normal (well, maybe not normal... I can't go back to something I never was), the allergies disappeared. All those things I used to love but couldn't eat were back on the menu. But I'd become so used to eating the same thing every day that I didn't particularly have any desire to go back to exploring all things foodie.
I didn't, that is, until I watched the film 'Julie & Julia' last week. The bits about Julia had me all worked up about food again, and the idea of setting myself a challenge to get me going (and keep me that way) inspired me to whip out my cookery books and start this blog. My husband is equally inspired, so he's going to be my sous-chef and chief taster.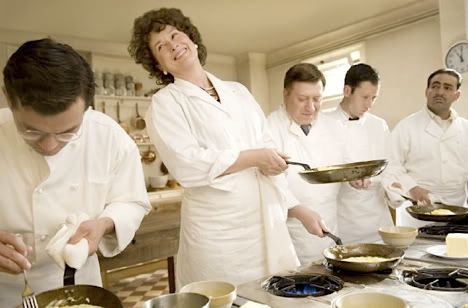 So, we're going to try a new recipe every Sunday, beginning two days from now... though we're not sure what the first one will be just yet. I pawed over Delia's Vegetarian Collection, then Ryoma did, and we came away from it none the wiser but decidedly hungry. I'm hoping to try more than one a week, but I want to start slowly and set a goal that I know I can achieve, rather than setting a goal of two a week and finding myself falling behind. Oh, and we're going to keep going forever. This is not a one-year quest. This is a lifelong adventure!
Anyway, I shall see you again on Sunday!
About Gina
Gina Collia-Suzuki is a writer, artist and art historian based in the UK. Having developed a deep interest in eighteenth century Japanese art and culture at an early age, she began studying Japanese woodblock prints whilst training as an artist in the 1980s....
Causes Gina Collia-Suzuki Supports
PETA
The World Wildlife Fund
RSPCA
Cancer Research UK