The Three Trees of Happiness
Let's start with a quiz. What three trees do the Japanese associate with happiness?
a. peach, plum, and apple
b. cherry, Japanese maple, and cedar
c. pine, bamboo, and plum
d. willow, pine, and cedar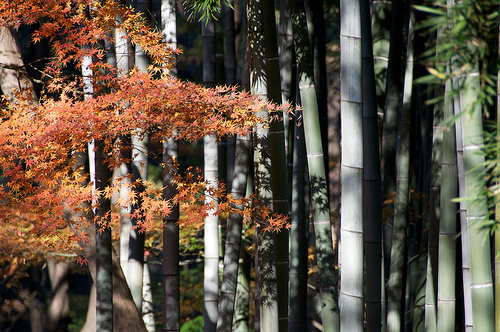 Photo Credit: Christopher Acheson
If you chose ...
[To read the rest and find out the answer, just go to Joy o' Kanji!]
About Eve
Eve Kushner is a writer in Berkeley, California. In February 2009, Stone Bridge Press published her second book, Crazy for Kanji: A Student's Guide to the Wonderful World of Japanese Characters. Eve's first book, Experiencing Abortion: A Weaving of Women's...
Causes Eve Kushner Supports
The Milo Foundation, Planned Parenthood, Doctors Without Borders, PCI, FINCA