To tour Shodoshima, the second largest island in the Seto Inland Sea, my husband and I hired a driver for the day. I knew beforehand that he would speak no English, and I worried about how well we would be able to communicate. Actually, it went better than expected. Most of the time, he spoke slowly and clearly enough that I could follow along.
Then he pulled up alongside a railing and announced with great pride that it was the world's narrowest かいきょう. The narrowest what? He repeated it three times: かいきょう. That didn't help at all.
He kept using 狭い (せまい: narrow), which I knew quite well from essay 1166 on 狭. But I had no idea how to apply it to this situation.
My husband and I peered over the railing into pale green water and took guesses.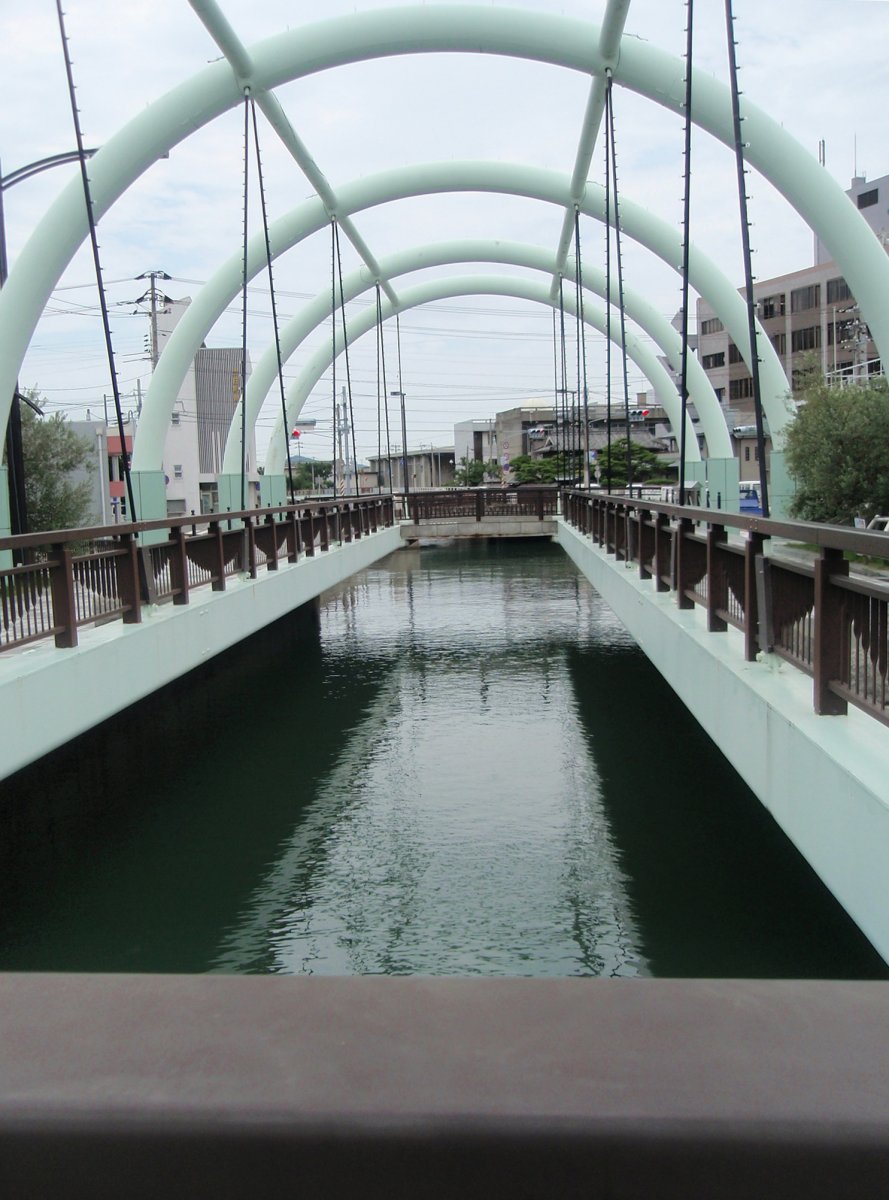 The narrowest bridge? The narrowest canal? The shallowest water (just to cover all bases)? The narrowest distance between arches in a series of unnecessary arches? (Okay, we didn't actually ask him about that last one!)
All wrong. How I longed to see the kanji for かいきょう.
Then the driver pointed out some signs. Aha! Why hadn't he done that from the beginning?
The first sign helped me grasp the reason for his excitement.
[To read more, just go to Joy o' Kanji!]
About Eve
Eve Kushner is a writer in Berkeley, California. In February 2009, Stone Bridge Press published her second book, Crazy for Kanji: A Student's Guide to the Wonderful World of Japanese Characters. Eve's first book, Experiencing Abortion: A Weaving of Women's...
Causes Eve Kushner Supports
The Milo Foundation, Planned Parenthood, Doctors Without Borders, PCI, FINCA