Let's start with a quiz. What do you think the following term could mean?
頭を刈る (あたまをかる) head + to cut
a. to cut off someone's head
b. to cut the head off a fish
c. to cut one's hair
d. to excel; be a cut above the rest; stand heads and tails above others
I'll give you a moment to think about it.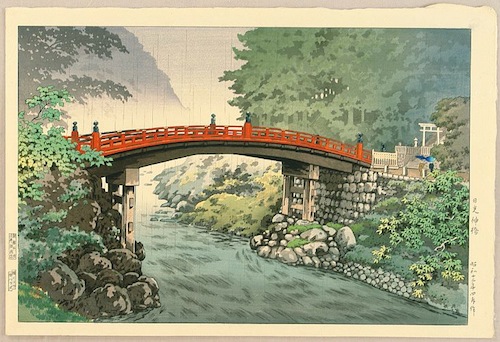 Woodblock print by Koitsu Tsuchiya (1870–1949). It depicts the Sacred Bridge (神橋, しんきょう) in Nikko that commoners were not allowed to cross.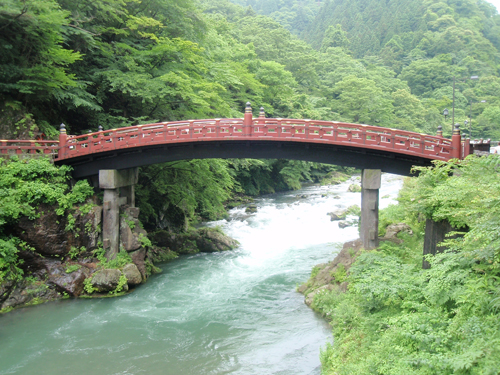 Photo Credit: Eve Kushner
The same bridge in 2010.
Here's the answer:
[To read the rest, go to Joy o' Kanji!]
About Eve
Eve Kushner is a writer in Berkeley, California. In February 2009, Stone Bridge Press published her second book, Crazy for Kanji: A Student's Guide to the Wonderful World of Japanese Characters. Eve's first book, Experiencing Abortion: A Weaving of Women's...
Causes Eve Kushner Supports
The Milo Foundation, Planned Parenthood, Doctors Without Borders, PCI, FINCA