Imagine encountering this sentence:
業者と結託して私腹を肥やす。
Wow, it has a lot of tough vocabulary! Actually, the first word is logical enough:
業者 (ぎょうしゃ: trader)
After all, it breaks down as trade + person.
Aside from that, what's really going on in this sentence? The radicals and the odd character may be familiar, but ... I'll give you a moment to ponder it all before I reveal the answer.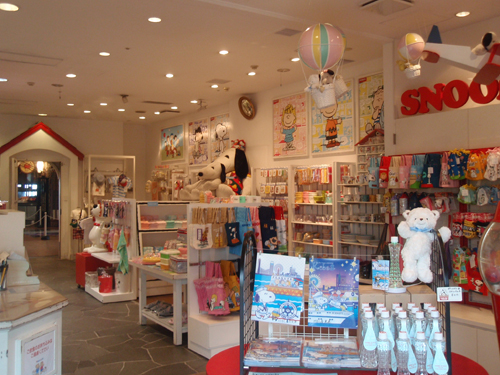 Photo Credit: Eve Kushner
I knew Snoopy was popular in Japan (as this Kobe shop makes obvious), but I didn't realize until yesterday that Charles Schulz had a connection to Japan.
[To read the rest, go to Joy o' Kanji!]
About Eve
Eve Kushner is a writer in Berkeley, California. In February 2009, Stone Bridge Press published her second book, Crazy for Kanji: A Student's Guide to the Wonderful World of Japanese Characters. Eve's first book, Experiencing Abortion: A Weaving of Women's...
Causes Eve Kushner Supports
The Milo Foundation, Planned Parenthood, Doctors Without Borders, PCI, FINCA