Interview: Rudy Mazzochi & Medical Thriller 'Equity of Evil'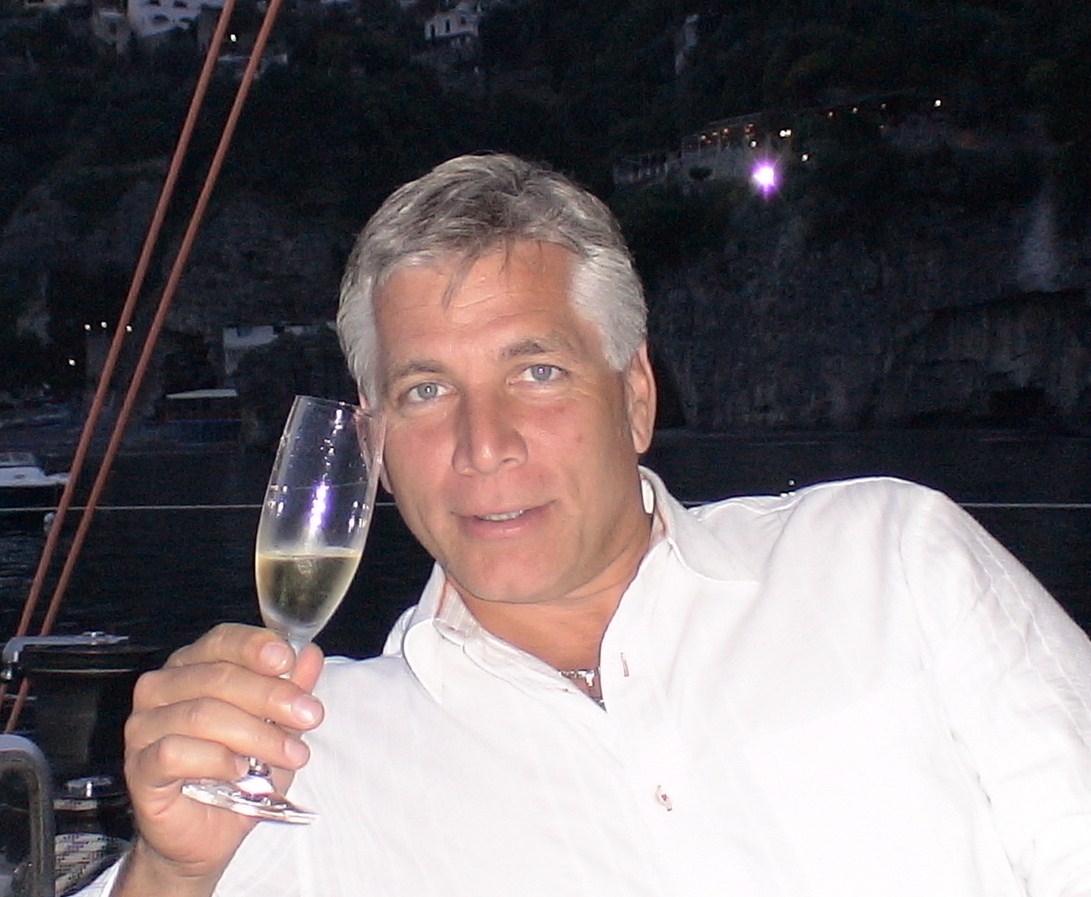 I'm thrilled to have Rudy Mazzochi, author of the medical thriller, Equity of Evil, at my space at Red Room!
Rudy is best known as a medical device and biotechnology entrepreneur, inventor, and angel investor, with a history of starting new technology ventures throughout the U.S. and Europe. He's been privileged to have the opportunity to see the newest innovations in healthcare and work with some of the most brilliant researchers, scientists and physicians in the industry.
Authoring more than 50 patents, he has helped pioneer new companies involved in cardiology, oncology, orthopedics, neurosurgery and even embryonic stem-cell development. Through these efforts, he has become the recipient of many technology and business awards, including the Ernst & Young Entrepreneur of the Year in Healthcare and the Businessman of the Year Award.
Combining these experiences and opportunities, with thousands of hours of travel and long evenings in hotel rooms, he found the initiative to start writing a collection of medical thrillers based on true events, the first of which is entitled EQUITY of EVIL.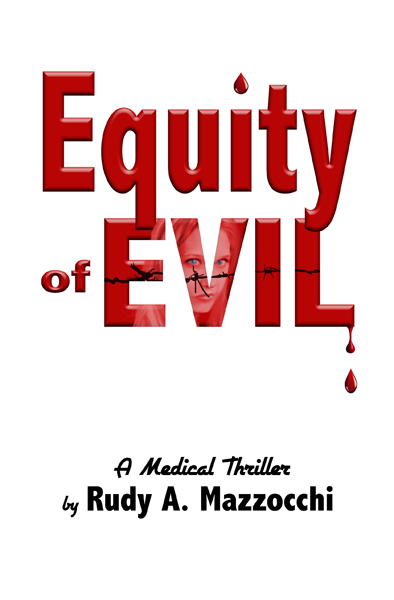 A Venture Capital Fund makes a risky investment to start a challenging new business that appears capable of reaching profitabililty with modest capital requirements. The real challenge: optimizing one of the most frequently performed surgical procedure in the World — Abortion.
Founding Partner, Roman Citrano, a successful entrepreneur turned venture capitalist, soon struggles with what he believes is his choice to establish the controversial new company. He soon realizes that he and others are but pawns on a massive, ugly chessboard being manipulated to benefit a far larger, illicit market in human organs for transplantation. Unknowingly, prime, hyper-enriched organs are spawned from the aborted fetuses and grown like hydroponic vegetables.
An unfolding world of deceit, rape, human trafficking and assassination becomes deeply personal as Roman's sole love interest secretly uses one of his new abortion services to terminate her untimely pregnancy. When she disappears, his frantic search becomes a hellish nightmare that grows worse by the hour.
Based on true events, this bold novel involves some of the world's oldest, most emotional and controversial issues. At the core of each matter is man's predisposition to control and take ownership of the human spirit for the sake of profit and person gain… such is the dark and brutal new world where life becomes the equity of evil.
So without further ado, can we begin by having you tell us what it's like to write medical thrillers? Is that where your passion is?
Rudy: My real passion is discovering and moving new medical technologies forward. I have the opportunity to be introduced to innovations while they are still in the conceptual/research phase for the purpose of determining how best they might be developed and commercialized. Many of these discoveries force us to rethink about how they are going to impact political and ethical issues in medicine. My writing touches on these new innovations and I find it simple to expand the storyline by simply asking "what if?" and "why not?".
Your book, Equity of Evil, is based on true events which I truly love it when an author takes actual events and turns them into a fictional story. First, why did you write this particular story?
Rudy: This first novel was the easiest to outline and write because I actually experienced several of the components of the story. Over the course of 15-20 years, I had collected a sequence of events that were easy to build onto the original theme. It practically wrote itself. (Well, maybe not exactly… it wasn't quite that easy… but I think you get the picture.)
The second question I had about this was what steps did you take to find the facts behind the story?
Rudy: Many of them came from actual business plans or personal experiences, but there was a good deal of research done to verify and confirm the facts in this story.
How long did it take you to find the research, then how long did it take to write the book?
Rudy:I did very little research "up front". I started writing from personal experiences and knowledge, and would eventually come to a point in the story where I would just have to STOP and go research the facts behind the next scene or chapter. It's a real dynamic process for me.
Before I go on, I want to give a plug to your publisher, Lida Quillen at Twilight Times Books. She is such a gun ho publisher. How did you find her? Was she recommended or did you find her on the Internet?
Rudy:Lida is great! You all know the expression, "it takes a village"? Well, Lida is at the center of this wonderful village that is probably the best kept secret in the publishing industry. I was fortunate to know one of her other authors, who was also a professional editor (Gerry Mills). I engaged Gerry to help me not only "edit" my initial manuscript, but to educate me on the process of writing as we completed my debut novel; (http://www.gerryscorner.com/editing.htm). He then introduced me to Lida and the rest of her village. The rest is history.
Twilight Times is an e-publisher but they make great strides to make sure their books are top notch plus they also put in time for promotions. What have you learned about marketing an ebook?
Rudy:I knew absolutely nothing about this industry before engaging Twilight Times and my literary agency, the Trident Media Group. I thought I would sign up an agent, then the publisher, sign off on a print run, and start traveling around the country for book signings. NOT! Instead, I had to be educated about "virtual book tours" (thanks to Dorothy Thompson at Pump Up Your Book), blogging, tweeting, constructing my own webpage, book trailers, and even radio interviews.
Back to you, is this your first book? If so, how does it feel to be an author? If not your first book, what else have you written?
Rudy: I'm still waiting for someone to verify that I'm actually an author, but I'm slowly beginning to understand the difference between a writer and an author… thank you very much! I've never had any formal training in writing or literature since my focus as a pre-med student was biochemistry and genetics, and later as a grad student in biophysics. However, I've written dozens of business plans, approximately 50 patent applications, and a handful of articles for medical journals.
Do you have plans for more books?
Rudy: Yes, I'm actually half way through my second manuscript which I'm hoping will become the second novel in a trilogy known as "The EQUITY Series". I plan to continue the same theme of this first novel, but focus on a different, new break-through medical technology that also will challenge the way our society currently deals with certain political and ethical issues. I'll also include the involvement of the EQUITY of EVIL main character, but not in the lead role. Stay tuned!
What's a typical day for you in regards to writing?
Rudy: There is no typical day. I usually take advantage of writing during long trans-Pacific or trans-Atlantic flights and long evenings in hotel rooms all over the U.S., Europe and Asia.
What do you do to relax?
Rudy: Is it appropriate to say… VODKA? Seriously, I also enjoy working out or watching a good movie with my wife, Gina.
Do you have family, kids and where do you live?
Rudy: I have to admit that I'm on my third (and final) wife, with two kids of my own from my second wife (Anna, age 18 and Luke, 17) and two step-sons from Gina (Tyson, age 25 and Jordan, 23). We currently live in Viera, Florida but are seriously considering relocating to Scottsdale, Arizona later this Summer!
If you could give one piece of advice to new authors, what would that be?
Rudy: Probably two things; 1) try to manage your own expectations and that of your other family members… this takes the pressure off a bit and allows you to look like a super-star if your book actually takes off, and 2) be persistent… never give up pushing and promoting your book!
Thank you so much for this interview, Rudy, and we wish you good luck in getting that book in every reader's hands!
Rudy: Greatly appreciated… but I'll settle for every-other-reader's hands as well! J
You can visit Rudy's website at www.rudymazzocchi.com.
Never give up. No matter what is happening. No matter what is going on around you, never give up. —His Holiness the 14th Dalai Lama "
About Dorothy
Dorothy Thompson is the editor/contributing author of Romancing the Soul, a compilation of true soul mate stories from around the world and beyond. She is also the CEO/Founder of Pump Up Your Book, an innovative public relations agency specializing in...