Book Promotion Tips: Interview with Romantic Suspense Author Denise Robbins
We continue with our series of interviews with authors talking about their book promotion strategies. We're talking today to Denise Robbins, author of Phish NET Stalkings. You can visit her website at http://www.deniserobbins.com.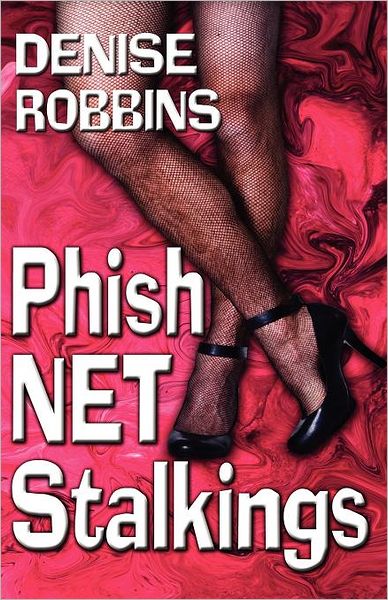 Thank you for this interview, Denise. Can we begin by having you tell us a little about your book, Phish NET Stalkings?
When Jane East is looking for Mr. Right through an online dating service, she receives an e-card and unknowingly installs phishing software onto her computer. Along comes Cooper Chase, ex-FBI cybercrime specialist turned small-town cop, who helps her track the cyber phishing scammer, while she helps in his investigation of a man who attacks women using the online dating service.
What is the first thing you did to promote your book once your publisher accepted your manuscript?
Told the world by posting the acceptance on my blog, Twitter, and Facebook.
After that, what happened?
After that, I celebrated. Champagne! Then I started on the book blurb and the press releases.
What did your publisher do to promote your book?
They put the book information and cover art on their website with links to various places it can purchased. They did a press release.
What's your opinion on blogging? Do you see that it is helping sell your book or is it not making much difference in terms of sales?
The best sales tool is word of mouth and blogging is good word of mouth. Of course you still have to get people to visit the blog.
I understand using the social networks to promote your books is also an effective marketing tool. Do you find it is or isn't?
Again, social networking is word of mouth and this is a great tool for promoting books and capturing new readers.
Besides blogging and using the social networks to promote your books, what other ways are you promoting your book?
I personally do some book mystery events. This is an event held at a local winery where we (me and about three other authors, plus friends) do an ad-lib mystery. The guests participate in the mystery, do a wine tasting, and walk away from the evening with a book. This has been fantastic!
If you had to pick just one book marketing tool that you've used to promote your book, which would you say has been the most effective?
In a one-shot deal, the mystery book events have been the best. In a long-term, reach more readers and not local, then the answer is book blogging.
What are your experiences with offline promotions such as booksignings?
I love booksignings! The ones that work best if there is a theme and it's not just a signing. I've learned that readers (me included) like hearing the author talk about the book, or read an excerpt, or answer questions.
Thank you for this interview, Denise! We wish you much success!
Never give up. No matter what is happening. No matter what is going on around you, never give up. —His Holiness the 14th Dalai Lama "
About Dorothy
Dorothy Thompson is the editor/contributing author of Romancing the Soul, a compilation of true soul mate stories from around the world and beyond. She is also the CEO/Founder of Pump Up Your Book, an innovative public relations agency specializing in...