Autumn is a season when spectacular color is everywhere. Nature especially enjoys showing off what it's capable of in the fall. The tones in the trees make me want to stop and notice just how many colors can be in one leaf. I love color and love using it -- hope you do, too.
With that in mind, what are you going to wear for fall? I know we all love black, and apparently really love grey -- all 50 shades of them. But this fall I'd like to suggest you take some colors and elements from nature and add them to your wardrobe. Be inspired by: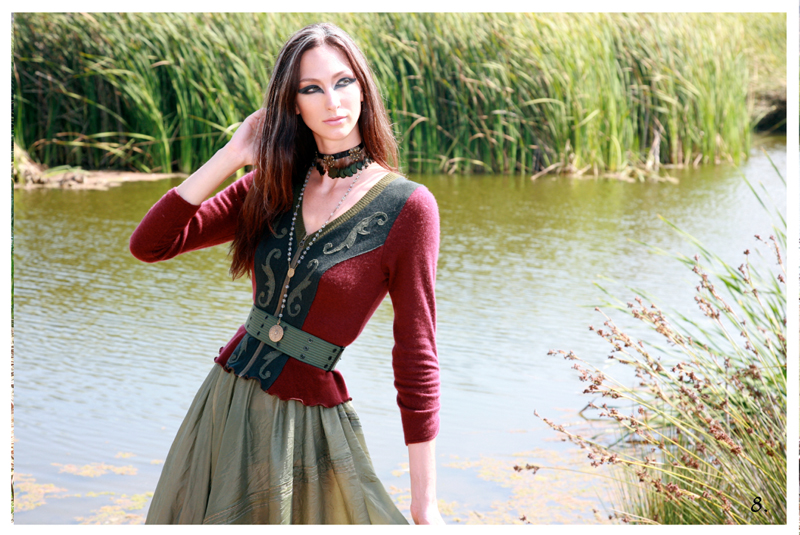 Cozy knits:
With a chill in the air, a cozy sweater is always a good choice. A cardigan is a versatile piece for layering, and you might already have a few. This zip-up appliqué peplum cashmere cardigan has a bit of military edginess to it but still has a feminine fit. I like it belted, creating a nipped-in waist.
To see my other colorful fall fashion suggestions with more exclusive photos, please see the rest of this piece at AOL Stylelist.
Thanks as usual to Gina Misiroglu of Red Room for putting me in touch with the AOL/Huffington Post people. It's just one of the great ways she's bringing traffic to Red Room and getting attention for Red Room's authors.
About Deborah
For the fashion forward and style savvy, it's not always easy being green. But the couture-inspired creations of Deborah Lindquist are changing all that. As one of LA's most sought after environmentally-conscious designers, Deborah creates exquisite apparel...