Journey Into Comics: From 4 Color Beginnings to Pop Culture Icons! (hosted by the Portsmouth Public Library system)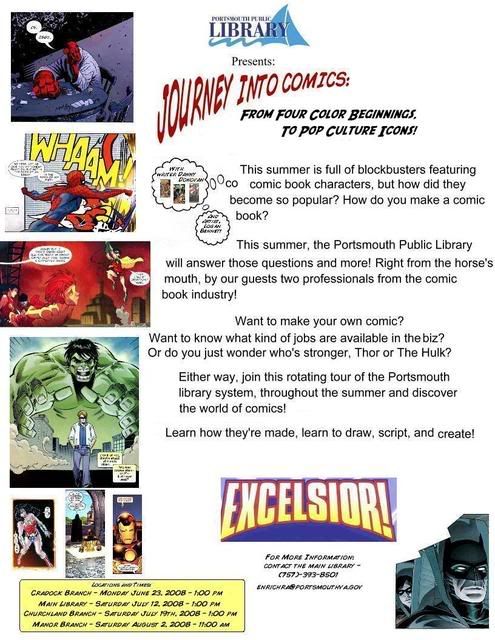 Location:
Portsmouth Public Library (main branch) - Craddock Branch Library - Churchland Branch Library - Manor Branch Library
Be Excellent To Each Other "
—Bill S. Preston, Esq. & Ted 'Theodore' Logan
About Danny
Self proclaimed "Writer At Large, and Shameless Self Promoter", Danny Donovan began his foolhardy pursuit of a freelance career at the age of 18. He began working on the super-hero/comedy web comic Hardcore with artist Daniel C. White, and learned the ropes...
Causes Danny Donovan Supports
Danny's Favorite Books
I Am Legend, Worlds That Weren't, V For Vendetta, The Phalanx Covenant, American Gods, Starman, Sandman, Mirrormask, Do Androids Dream Of Electric Sheep, (...