When projects fall through - X-MEN DARK VICTORY - Marvel/Epic
In 2003, Marvel Comics relaunched their EPIC imprint, although with some slight changes. In it's original incarnation EPIC was Marvel's go-to place for creator-owned comic book series and Original Graphic Novels (OGNs). In the newer version of it, it was pretty much a testing ground for people who were not currently working for Marvel on a regular basis, and an easy way to relaunch third tier characters and smaller known properties during the comics to film explosion of the early half of this decade. There were two original titles not part of the Marvel library during the launch, but the majority of what people were submitting were takes on classic properties.
As I had mentioned previously,  I was encouraged to submit after sending in a writing sample, only having worked for Marvel once previously I was anxious to keep the streak going. Unfortionately, the line collapsed almost as soon as it was started, various factors being in play, cheif among them the delicate nature of the direct marketplace.
So in order to keep my little corner of red room interesting and to pawn off thing gathering dust in the filing cabinet of doom, I want to showcase what I submitted, an X-MEN one-shot set in a post-apocalyptic Vampire ruled world.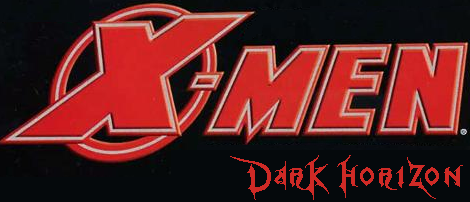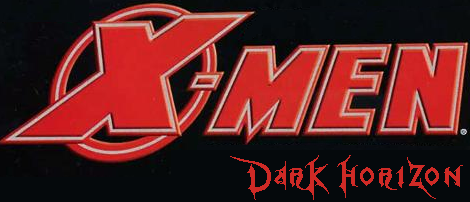 PAGE ONE -

Panel 1.
long wide-screen panoramic view of the ocean at sunset... In the distance a small silhouetted figure walks towards us.

CAPTION: The Atlantic Ocean. Its waters have run blood red longer than I care to remember.

Panel 2.
The shadowy figure comes into view, he's wearing a hooded poncho obscuring most of his features and keeps him hidden from view.

OFF PANEL VOICE: You're late its almost sunset.

Panel 3.
The hooded figure pulls back his hood to reveal Namor, the Submariner. He stands next to the man that just spoke. Blade The Vampire Hunter, this is the movie Blade, Wesley Snipes, all the way. Namor is a little more battle worn than we're used to seeing him. Nothing horrible, but he has seen some tough fights.

1. NAMOR: Since the waters changed, it takes me longer to acclimate.. And I have told you time and again, I do not need an escort.

2. BLADE: I don't care. You know the rules, no one leaves alone. Lets try to get back to base before THEY wake up.

Panel 4.
Ext. NY Cityscape. Reminiscent of Days Of Future Past. Its looks like the end of days. Buildings broken, rubble, a majority of structures are still intact enough to call buildings but it looks like a war had come through here. The sun setting in the background shows smoke smoldering off the battered buildings.

CAPTION: New York City. Or what's left of it.

PAGE TWO -

Panel 1.
Ext. An abandoned church.

no copy

Panel 2.
In. of the Church. Blade and Namor stand inside the doorway looking suspiciously into the dark, dank base they've holed up in.

CAPTION: Our "base", one of the few remaining houses of worship left after the world changed. Before the world became THEIRS.

Panel 3.
Biggest panel on the page. The introduction panel. Wide shot of the building. There is no electricity so lit candles are everywhere. All the characters are dressed in similar Blade like black battle attire. Namor always wears sandals, so that the wings on his feet are always seen. Storm or rather "bloodstorm" The alternate reality version of Storm seen in Mutant X and the Jim Krueger alternate books Earth X, Universe X, and Paradise X, floats high above keeping watch out of one of the windows. On the ground the rest of the team as it were, Colossus, in metal form, Nightcrawler perches on one of the pews. He carries a sword sheathed in a holster on his back. Gambit stands off in the shadow smoking a cigarette, Wolverine stands stoic, staring at the late arrivals that stand before him. Captions of course correspond with the characters they're introducing.

CAPTIONS:

1. STORM. Or rather BloodStorm as she wishes to be referred to now. Once a mutant that controlled the weather worshipped as a goddess in her native land, now she's more of a demon. Changed, yet her heart refuses to give in to the evil.

2. COLOSSUS. Russian brute who's powers saved him from becoming food in the new world. His metallic skin, and impressive raw strength hide a soft soul, that could be our undoing.

3. NIGHTCRAWLER: Kurt Wagner's demonic appearance may have made him an outcast in the past, but here he's one of the crowd. Unlike BloodStorm, there is not an evil bone in his body. There is however, rage.

4. GAMBIT. A mutant hustler and thief who's seen more than his fair share of hell. Keeps to himself. His ability to kinetically charge inanimate objects proves useful.

5. WOLVERINE. Despite his diminutive stature, he is quite possibly our greatest weapon. With his healing factor no change would ever take hold if he were captured. His bones are laced with an unbreakable alloy known as adamantium. His claws have been recently coated with silver to take advantage of the enemies weakness.

6. BLADE. A hunter of Vampires. His mother was attacked by one of the creatures as she carried him in her womb. She died before she changed, however the "infection" carried over to her unborn child. Mutated him. He has all of their strengths, and none of their weaknesses. Save for the thirst.

7. And I, NAMOR, the first of the race known as HOMO SAPIEN SUPERIOR, born of both Human blood and Atlantean Royalty, ruled over the seven seas, a mutant of my kind but their liege nonetheless. A Prince who must walk with commoners to preserve this world and my kingdom from an ancient evil.

8. We are THE X-MEN.

PAGE THREE -

Panel 1.
Nightcrawler stands at the podium looking out over the small assault team down in the pews.

NIGHTCRAWLER: Hello everyone, These past years have been hard since the vampires took over.

Panel 2.
Close-up on the congregation. Colossus and Wolverine hang their heads solemnly.

NIGHTCRAWLER (OFF PANEL): Friends have been lost.

Panel 3.
shot seen from behind the pews. As you would see it if you walked in the entrance.

1. NIGHTCRAWLER: There was a time, when a place like this brought me comfort. When we were the monsters.. I wish I could say, that I still find sanctuary here. But the soul this building once had has long since past. It's just a building now. The power it once held was in the people that dwelled within it.

2. NIGHTCRAWLER (cont.): That said, we can't give in to defeatist attitudes. If our world is to live again, we have to fight. If only to honor those that no longer sit with us. So endeth the sermon. Wolverine will now brief you with the Intel from this mornings raid.

Panel 4.
Wolverine takes the podium and addresses the masses.

WOLVERINE: Nefaria has completed his stronghold in what was once The Trump World Tower. It's heavily guarded. From this point upward every one of his turned lapdogs are stationed to prevent anyone from getting there. We have to strike tonight...

Panel 5.
Namor stands up indignant.

NAMOR: ... That's suicide! Why tonight? Why not wait until morning when they're vulnerable?

Panel 6.
Close-up of wolverine. he looks down solemnly.

WOLVERINE: There may not be a morning.

PAGE FOUR -

Panel 1.
Wolverine walks over to a wall of weapons, crosses, vials etc.

WOLVERINE: Before we lost Steven Strange, he warned us that things were going to be set in motion. A spell would be cast, using the blood drained from the fallen heroes that stood against Nefaria.

Panel 2.
Wolverine grabs some items and affixes them to his uniform. (pouches, straps, whatever)

WOLVERINE: This spell, would cast an eternal darkness. Blotting out the sun, and take away any advantage we had of taking them out.

Panel 3.
Wolverine marches past the pews. Everyone's eyes on him as he walks toward the exit.

WOLVERINE: You're right. This is suicide. Suit up, and ride. Chances are none of us are coming back this time.

Panel 4. Gambit takes his weapons of choice from the wall.

GAMBIT: Suits me hommes.

Panel 5.
Wolverine stands at the door his head hung low as he glances back one last time.

WOLVERINE: We take alternate routes to Nefaria. Its the best way to make sure we make it. Less of a target split up. Elf, you're with me. We have business to attend.

PAGE FIVE -

Panel 1.
Close-up of a tombstone, it has a picture of the Star of David on it and reads: KATHARINE "KITTY" PRYDE. Taken Too Soon.

no copy.

Panel 2.
Logan kneels beside the grave and stares at it sadly. Like a father who lost his daughter. Anger, pain, runs the gamut.

WOLVERINE:
1. Hey Kid, it ends tonight. What they did to you... to the others.. I've never been good at this. I've said my fair share of goodbyes over the years. You should be here, not me. They're going to pay for what they did.

2. Elf? Do you want to say a few words?

3. NIGHTCRAWLER: (OFF PANEL) I wish I could Mien Friend...

Panel 3.
Big panel. Pull back to show Wolverine and Nightcrawler surrounded by approaching Vampires. They're more horrific than the Anne Rice popularized versions. Think more along the lines of the Max Schrek 1929 Nosterafu film or Shadow of the Vampire, but a younger and stronger version. They're feral, but intelligent. Logan still kneels by the grave, and Kurt draws his silver bladed sword and stands poised for attack.

NIGHTCRAWLER: ... But I think we are going to have our hands full.

Panel 4.
Close-up of Wolverine's hand. His claws are extended and he's pouring vials of holy water on them.

1. SFX: SNIKT.
2. WOLVERINE: You can say that again Elf.

PAGE SIX AND SEVEN -

Double-page Splash -

Wolverine slashes through one of the Vampires his silver claws glisten in the light. The vampire's head lurches back in pain. Smoke emanates from the wound. Wolverine is in one of his Berserker rages. Nightcrawler stands his own in the background using his sword to slice through approaching Vampires.
CAPTIONS: (Nightcrawler)

1. He's gone.

2. There was a time when he'd refrain from these berserker rages. But now, all he sees is the family his restless spirit finally found, taken from him by these inhuman creatures.

3. And I wonder. Is it easier for him to let go, knowing that these creatures are no longer alive? Or could it be it wouldn't make a difference if they were?

PAGE EIGHT -
Panel 1.
The battle is over and the dust/smoke whatever still floats in the air. Wolverine stands guard, still wild eyed trying to calm down from his berserker rage. Nightcrawler kneels by the grave stone.

NIGHTCRAWLER: As I walk through the valley of the shadow of death...

Panel 2.
Close-up of the grave as Kurt lays a flower on Kitty's resting place.

NIGHTCRAWLER: Goodbye Katzchen. I hope we meet again when this is all through.

Panel 3.
Wolverine stands staring into the darkness. Kurt puts his two fingered hand on his shoulder to try calm him down.

NIGHTCRAWLER: It's ok. They can't hurt her anymore. They can't hurt any of us anymore.

Panel 4.
Wolverine stands alone and stares back at the grave one last time.

no copy.

PAGE NINE -

Panel 1.
Ext. city street. Namor stands next to a shadowy alley way. He stands on guard with his blade/stake at the ready.

no copy.

Panel 2.
Close-up of the dark alley. Out of the shadows of the alley faces are seen. Looking mischievous, like a kid with a new toy, or rather a shark that smells blood in the water.

FLOATING TEXT: (not caption)

1. Swimming in the deep end..

2. Fish-boy all alone...

3. No one to hear him scream....

Panel 3.
Three Vampires leap out and take Namor by surprise. Namor holds his ground and tries to prepare himself for an attack.

NAMOR: Imperius Rex! The Scion of Atlantis needs no aide to dispatch the likes of you....

Panel 4.
The Vampires drag Namor into the Alleyway. Namor is pinned down by the three that ambushed him as others are seen clearly sitting on things, or just standing around staring at him, drooling at the thought of taking out the Prince of the seas!

1. NAMOR: ..... but that isn't to say I am alone.

2. SFX: rummmmmmmmmmmble

PAGE TEN -

Panel 1.
single Splash Page. Blade comes tearing through the wooden fence at the end of the Alleyway on his modified motorcycle. Blade comes in like the Headless Horseman from Sleepy Hollow. He's pops a wheelie with one hand on the handles the other extended holding his sword cutting the head off of one of the creatures pinning down Namor. The Vampires look in shock and surprise.

no copy

PAGE ELEVEN -

Panel 1.
Namor and Blade stand back to back as the crowd of Vamps close in. Blade has his Daywalker sword out ready for battle, Namor stands poised with his blade/stake.

no copy.

Panel 2.
A Vamp leaps into action and tries to take out Blade, but Blade swings his sword and catches the vampire in the mid-section. The Vampire's face winces in pain and its wound starts disintegrating/dusting however you want to phrase the vampire death scenes like in the Blade films and the Buffy The Vampire Slayer series.

NAMOR (OFF PANEL): As much as I'm loathe to admit it, it has been an honor fighting alongside you.

Panel 3.
Namor presses one of the Vampires up against a brick wall and presses his sharp blade/stake thing to its throat. It squirms and tries to break free.

BLADE (OFF PANEL): Same here.

Panel 4.
Blade tosses three silver stakes in an arc at three Vampires closing in on him.

BLADE: Now if "sharing hour" is over....

Panel 5.
The Vampires get impaled on the brick wall and begin "dusting."

BLADE (OFF PANEL): ... lets get to work.

PAGE TWELVE -

Panel 1.
Ext. Central Park. Gambit and Colossus' turn to do their thing. Except they're not dealing with Vamps like the first two teams. They have the living dead to deal with. Zombies!

GAMBIT: Peter.. c'n I ask you a question?

Panel 2.
Colossus tosses Zombies around like rag dolls, not paying particular attention to Remy.

COLOSSUS: Go ahead.

Panel 3.
Remy tosses charged silver spikes at the ground toward an advancing gang of Zombies. sending them flying from the explosion.

GAMBIT: Do you think this world is even worth savin' anymore?

Panel 4.
Remy uses his bo staff to knock one of the zombies off of Colossus.

1. COLOSSUS: Was the world before this any different? As Kurt said, we were the "evil creatures" and we fought then, because we hoped for a better world. We got this one. We have two choices, continue fighting hope we can make the world a better place. Or we can lay down and die. Let those we loved that are no longer here down.. As long as we have breath left, we have the power to change things.

2. GAMBIT: I'll take that as a yes.

Panel 5.
Gambit and Colossus stand close as the Zombies continue to advance, crawling from the ground and just coming from all sides. In the distance, there's a shadowy figure standing almost like a statue. As its cape blows in the wind.

1. GAMBIT: Dis is getting us no where Mon Ami. We need to get to de big boss.

2. COLOSSUS: I have an idea.

PAGE THIRTEEN -

Panel 1.
Colossus grabs one of the Zombies and holds it as Remy charges it with kinetic energy

REMY: Ah hope dis idea o' yours works... Never tried charging the dead before.

Panel 2.
Colossus tosses the charged creature fastball special style at the wave of undead creatures barring the way to their master.

1. SFX: shoooooom

2. COLOSSUS: REMY! GO!

Panel 3.
Remy uses his bo to pole vault over the rain of Zombie pieces and heads straight for the shadowy master.

no copy.

Panel 4.
Close-up of the master, revealed to be a vampiric version of Brother Voodoo He stands shocked and surprised at the antics of the two X-MEN.

no copy.

Panel 5.
Remy races toward the zombie master. Voodoo has his hands raised in the sort of Dr. Strange/Spider-man/rock n' roll hand signal. energy emanating from them.

BROTHER VOODOO: Fool. From below you will be consumed.

Panel 6.
Hands come up from the ground and grabs Remy's foot.

no copy.

Panel 7.
Remy is being held down grabbed by his hands and feet.. Roots trying to wrap around his stomach.

REMY: ARRRGH! COLOSSUS!!!!

Panel 8. Close-up of Colossus' forearm. A silver stake pops out of a compartment of his gauntlet. (the one he always wears, but modified for the current situation)
COLOSSUS: Coming my comrade

PAGE FOURTEEN -

Panel 1.
Big panel. Colossus charges with his stake pointed outward, with an angry determined look on his face.

no copy.

Panel 2.
Colossus connects with his punch so forceful it lifts Voodoo off the ground and the "dusting" starts.

COLOSSUS: RRRRRRGHH

Panel 3.
Remy kinetically charges and explodes the things holding him down. Dust from Voodoo rains down on him.

GAMBIT: >cough< Next time Mon Ami, do that over an ashtray.

Panel 4.
Colossus helps Remy to his feet and dusts him off.

1. COLOSSUS: That is some gratitude Comrade.

2. GAMBIT: Thanks. We better hurry, Voodoo was one of his best pets. It was no coincidence him being here, I only hope it didn't keep us from our rendezvous.

PAGE FIFTEEN -

Panel 1.
Est. Nefaria's tower. A little more stylized Befitting the king of the city. Guarding the tower is a pack of Vamps, the style that were fighting Kurt and Logan, and Blade and Namor. Position them as if they were human guard dogs. No real intelligence, just wild cautious looks.

CAPTION: The dark obelisk is no stranger to the New York city skyline. It has been a center of fear for those unfortunate enough to escape the culling. Inside dwells an evil known as Nefaria.

Panel 2.
close-up of the penthouse window. inside we clearly see a little dinner party going on. Its homey for an Italian Count. Candles all around, the only illuminating thing in the room. Maybe one of the old time chandeliers, wheels with candelabras on them. Its more high class than the undead we've seen for most of the story. More Anne Rice-style vampires. Nefaria and his "soldiers" are the upper crust of the undead.

CAPTION: Years. Months. Time has ceased to have any real meaning. For any of the scattered survivors all they have is the cover of day where they can either finally rest, or try to hunt for food and supplies. But even under the noon sun, no living creature ever gets within a five block radius of this building.

Panel 3.
close-up of Nefaria's hand as he's pouring a bottle of "wine" into a chalice. The bottle is empty.

NEFARIA: This isn't good.

Panel 4.
Nefaria hands the empty bottle to a nearby servant. He's not paying any specific attention to the lowly servant and walks off. Nefaria is garbed in traditional Dracula attire. He's a nobleman, and dressed as such.

NEFARIA: Go to the cellar and refill this. I want this party to go off without a hitch. Its a coming out party, after tomorrow we no longer have to cloister ourselves away in doors, no matter what time day or night, the world is ours to do with as we wish. Tonight we celebrate the birth of the new world.
Panel 5.
Nefaria stands watching the party take shape. A small Asian man approaches him carefully. This is Wong, formerly Dr. Steven Strange's assistant. He's now Nefaria's familiar. Not totally changed over to a vampire but in his thrall. He's less than human, but not fully demon. He bares a tattoo a mark somewhere on his face/head. A design that brands him as Nefaria's.

1. WONG: You sent for me sir?

2. NEFARIA: Yes, yes I did. I have been thinking. When we christen our new world, we should have a history of it. When this world is overcome by glorious darkness, I want them to know who it was that gave them it. You will take my story, and then you will disperse it. So all will know.

3. WONG: Yes my lord.

PAGE SIXTEEN -

Panel 1.
Count Nefaria stands on the balcony of his Castle looking over the Italian countryside.

CAPTION: In my native Italy, I was just as much a noble as I am here in the new world.
Panel 2.
big Panel. Nefaria stands before the silver aged Avengers. Captain America, Iron Man, Giant Man, Wasp, and Thor with a technological death trap.

CAPTION: For all my wealth, my privilege, my intelligence... I found that there were others that were my superiors. This I could not stand.

Panel 3.
Nefaria lies on a medical slab as teams of doctors inject him with various serums, and expose him to over head lights etc. Standard mad scientist stuff.

CAPTION: I invested every resource available to being able to stand above anyone, that they would kneel before my superiority.

Panel 4.
Nefaria stands against another group of Avengers. since this is an else worlds style story, and there's not a big involved fight feel free to just put whoever you want here. Pretty much every Marvel character has been an Avenger at one point and in this timeline it doesn't really matter when they joined. But they're falling back, Nefaria is dressed in standard super villain fare. Still regal but ostentatious. His body emanates with energy.

CAPTION: I was powerful. Extremely powerful....

Panel 5.
The aforementioned Avengers from the last panel defeat/contain Nefaria.

CAPTION: But it wasn't enough...

PAGE SEVENTEEN -

Panel 1.
Ext. Small village part. night. Nefaria walks alone. In more toned down clothing as to not draw attention from any commoners he might wander past.

CAPTION: I was powerful.. but I was still limited. I was still human.

Panel 2.
Nefaria walks past a homeless man sitting by a tree/fence he appears to be drunk, slumped down sleeping or unconscious. He's wearing a shirt/poncho with a hood covering his face. He holds a bottle for effect.

CAPTION: But one day fate smiled upon me.

Panel 3.
As Nefaria passes the homeless man sheds his hooded garment and leaps into action. He's revealed to be a vampire.

no copy.

Panel 4.
The Vampire sinks its fangs into Nefaria. The count is in shock.

CAPTION: Although I had the power to dispatch such a lowly creature, something deep within my soul told me not to resist. At the time, I didn't know whether it was the hopelessness of being defeated time and again by the more than human "heroes", telling me just to give up and die, or if it was something more..

Panel 5.
Nefaria lies on the ground unconscious. The creature has fed and long since departed.

CAPTION: But it was something much more.

PAGE EIGHTEEN -
Panel 1.
Nefaria stands on his balcony looking out into the night sky. He now stands looking as he did at the party.

CAPTION: More than human... Less than... I was transformed. My enhanced body created a whole new beast, one superior to the animal that attacked me. I traded the light for the darkness, but the future had never been so clear.

Panel 2.
Nefaria sits in his library looking over various tomes.

CAPTION: As I researched my new powers and limitations, I devised a great plan I would amass an army, one with a fraction of my strength, yet still a thousand fold over the creatures of this world. They would be loyal to me, and to me alone.

Panel 3.
shot of his warriors. Vampiric versions of Brother Voodoo, Baron Mordo, Scarlet Witch , Giant Man, Daimon Hellstrom, and Barron Blood. Try to make Blood a little less lame looking than he does in the regular books. He's a powerful little freak!

CAPTION: My cabinet in the New World Order.

Panel 4.
black panel. All that's seen is a pair of eyes and fangs.

CAPTION: However, some enhanced humans led to less than expected results.

PAGE NINETEEN -
Panel 1.
big panel. Ext. NY. - night - Nefaria stands on a building rooftop as his creatures of the night fight various Marvel characters.

CAPTION: I began my siege in the new world. In the very place that birthed the "heroes" that began my quest for power.

Panel 2.
Brother Voodoo leads his Zombie minions through the streets.

CAPTION: Each member of my "shadow cabinet" had their own armies.

Panel 3.
Daimon Hellstrom attacks some marvel heroes with various demon hell beasts.

CAPTION: It was almost child's play to take this place....

Panel 4.
Nefaria stands on the roof staring down at the fracas laughing as rain falls down .

CAPTION: Our numbers grew, as the battle raged on. Soon they realized the world belonged to us, they were merely cattle...

PAGE TWENTY -

Panel 1.
Back to the party. Nefaria stands looking out of the windows as Wong stands near by attentively listening to his tale. Nefaria looks distant as he glares out over the city.

1. SFX: krakaboom

2. NEFARIA: After tonight...

3. WONG: Does something disturb you Nefaria?

Panel 2. Close-up of Nefaria, he places a finger against the window as he sees blood trickle down during the storm.

1. NEFARIA (quietly): blood..

2. WONG: My lord?

3. NEFARIA: Nothing. It just seems....

Panel 3.
Outside the building Bloodstorm hovers high above... calling down blood raining from the sky onto the guard dog vamps below..

CAPTION: ....My beloved has come for a visit.

Panel 4. The X-MEN stand hidden in an alleyway watching across the street as the rain falls on the vampires and they start going nuts.

1. NIGHTCRAWLER (quietly): And blood will rain from the sky, and you will know that it is judgment day.

2. WOLVERINE: Are you okay Kurt?

3. NIGHTCRAWLER: Yes. I just don't like when she does that.. It's so unnatural. So unlike Ororo.

4. BLADE: The person you knew is gone. She's one of them....

Panel 5. Nightcrawler draws his sword and puts the blade to his throat.

1. NIGHTCRAWLER: They may have turned her body, warped her powers, but she is still Ororo, in her soul she is still my friend.

2. BLADE: We don't have time for this. The rain is causing the guards to turn on each other. Feeding off each other like the animals they are. Others will come. We go now or miss our window.

PAGE TWENTY ONE -

Panel 1.
Wolverine stares across the street at the crazed guardians on the street tearing into each other.

WOLVERINE: We should be able to cut through them pretty easy since they're busy elsewhere. Pete will act as a shield taking point. Once inside we will have to fight every step of the way in. Nefaria won't leave anything to chance.

Panel 2.
Close-up of Blade. Drops of the "blood rain" falls on his head. He's feeling uncomfortable. The thirst is coming over him.

1.WOLVERINE: Blade? You okay?

2. BLADE: ...Fine.. let's just GO.

Panel 3.
Big panel. The team is in a tight pack. sort of like platoons storming the beaches of Normandy. Colossus leads the charge pushing aside the feeding frenzy. Blade follows close behind with his day walker sword taking out any one close enough to reach. The rest of them follow suit, Nightcrawler brings up the rear with his own sword.

no copy.

PAGE TWENTY TWO -

Panel 1.
Int. of the building. Close-up on Nefaria as he looks out the window and smiles.

NEFARIA: Righteous fools.

Panel 2.
Wong looks up at his master attentivly.

WONG: Does something disturb you Nefaria?

Panel 3.
Nefaria stands shadowed, with an evil grin.

NEFARIA: Quite the contrary my loyal servant. Prepare the "welcoming comittee" we are having unexpected guests.

PAGE TWENTY THREE -

Panel 1.
Int. The cellar of the tower. Seen from the bottom of the stairs looking up, a silhouetted figure stands, the only illumination comes from behind him. perhaps you can add a window toward the bottom of the room for additional light sources. But I want it primarily black, with just enough light to know what this is. In one hand the figure holds a bottle. (this is the guy from before, that Nefaria sent to refill the "wine" for the party) in the other he has a keg tap. If its to hard to do it all silhouetted you can have the hand without the bottle off panel.

no copy.

Panel 2.
Close-up of the figure's hand holding the keg tap.. Its lighter now but not much. The sole focus of the panel is on the hand.

no copy.

Panel 3.
Close-up. Yes, again. The tap goes into a long black wall. no shape is discernable.

no copy.

Panel 4.
close-up of the bottle under the tap. A funnel in the neck of the bottle to avoid spillage. Red liquid pours out of the tap.

no copy.

Panel 5.
Pull back for the big reveal. The tap is still in the wall, but its seen that it isn't a wall after all its a body bag. One of many hanging from the ceiling. Various tubes running from the bag to the ceiling. The Vamp holds his now filled bottle and ascends up the stairs. Under/behind the stairs hidden in the shadows you can see Nightcrawler's yellow eyes wide and shocked at the discovery.

NIGHTCRAWLER (softly): Mien Gott....

PAGE TWENTY FOUR -
Panel 1.
Nightcrawler teleports in front of the Vamp before he reaches the top of the stairs. His sword pierces the Vampire's heart and he starts "dusting". Nightcrawler is filled with rage and the Vamp is filled with shock. (obviously! a blue demon just popped in front of him!) The bottle drops from his hand as he "dies".

1. SFX: BAMF

2. NIGHTCRAWLER: MONSTER!!!!!!!

Panel 2.
Wolverine stands and the bottom of the stairs looking up at Nightcrawler standing in front of the pile of ashes on the stairs. The bottle smashes by Wolverine's feet.

SFX: Crrrsh

Panel 3.
Wolverine inspects one of the closed body bags.. Touches one of the tubes going into it. Nightcrawler teleports next to him.

1. SFX: BAMF

2. NIGHTCRAWLER: Are they alive?

3. WOLVERINE: Barely. Their just feeding stock. Basically they're comatose. these tubes provide air to the lungs and life sustaining protein to the blood. They're being kept alive, possibly conscious, but only strong enough to keep their blood pumping.

Panel 4. Nightcrawler grabs at one of the tubes and yanks on it. Wolverine grabs his arm.

1. NIGHTCRAWLER: We must free them.

2. WOLVERINE: And then what? Send a bunch of half starved people out into the dead of night to be devoured? We have to leave them....

3. NIGHTCRAWLER: We can't... Are you?....

4. WOLVERINE: Elf. It's the only way. IF we survive tonight, if we win, we'll come back. I promise.

PAGE TWENTY FIVE -
Panel 1.
Different pairing this time. Blade The Vampire Hunter and Colossus walk down a long corridor.

no copy.

Panel 2.
seen from one of the X-MEN's POV. In the distance, about 5 or ten feet away, a teleportation disk is seen. just a black disk, perhaps some "Kirby crackle" effect on it.

COLOSSUS (off panel quietly): Nyet...

Panel 3.
Out of the black disc, a freakish hellbeast slithers out. Don't really care how you depict it, as long as its evil and freaky looking. It's not long for this world so feel free to be creative.

no copy.

Panel 4.
Blade charges at the creature with his sword out, Colossus shouts after him with his arm extended and concern on his face.

1. COLOSSUS: No! You do not know what you face!

2. BLADE: Neither does it.

Panel 5.
The creature lunges at Blade, but Blade refuses to back down. He stares at the creature with gritted teeth and prepares to slice it with his sword.

no copy.

Panel 6.
Colossus grabs the creature around the neck (?) or whatever passes for it. And Blade drives his sword into its underbelly. Steam comes out of the wound and fire begins to consume the creature.

Panel 7.
A young blonde girl stands and watches the creature burn. Panel is seen from behind her shoulder. We can't see her face. She wears fractional armor over various parts of her yellow and black costume. (harkens to new mutants) Colossus stares in saddened shock. Blade just turns to face the new threat.

COLOSSUS: No.. please no..

PAGE TWENTY SIX -

Panel 1.
Colossus is no longer in metal form. This is the first time we've seen Peter not as Colossus. He approaches the blonde girl, we now see is a Vampiric version of Illyana, Magik, His little sister with sadness in his eyes. The years haven't been kind to him and even with his metal skin he's picked up his fair share of scrapes... Illyana stares back with an evil smile. She's about 14 or 15 years old. Fractal armor over her New Mutants costume. Maybe some other bits and bobs of occult paraphernalia on her costume. She holds a glowing black sword. This is the "soul sword" from limbo. But twisted, now reflects her evil nature and the darkness in her own soul if it still exists.

1. COLOSSUS: Illyana.. my sister.. my...

2. MAGIK: Shhh.. Peter.. it's been so long, I've missed you.. yes.. No need for armor.. shhh.. Your snowflake is here..

Panel 2.
Comfort comes over Peter, he's so oblivious from seeing his sister, he doesn't see the black sword edging near him.

MAGIK: Close your eyes dear brother.. let us never be apart again.

BLADE (off panel): NO!!!!!!!!

Panel 3.
Blade tosses a silver stake across the room toward Illyana and the entranced Peter.

no copy.

Panel 4.
The stake grazes Colossus at an incredible speed and cuts through a piece of his uniform drawing blood. It hits Magik and pierces her.

COLOSSUS: Rrrrrgh!

Panel 5.
Peter looks with shock and horror as Illyana doubles over in pain and begins crumbling.

no copy.

Panel 6.
Peter kneels by the ash that was once his sister.

COLOSSUS (quietly): no... my.. little snowflake. PAGE TWENTY SEVEN - Panel 1. Peter is still kneeling with hurt for the loss of his sister. Blade places his hand on his shoulder in comfort. no copy. Panel 2. Peter armors up back into his Colossus form, and grabs Blade by the throat. He's angry and ready to take it out on who ever is near by. COLOSSUS: YOU KILLED HER!!!!!!! Panel 3. Colossus continues to hold Blade by the throat as he smashes his head against the wall. 1. BLADE: Rrrrrrgh.. You people.. don't get it.. she was ALREADY dead. I freed her.. 2. COLOSSUS: You MURDERED her.. Panel 4. Close-up of Blade's hand as he grabs a small disk from one of his pouches. BLADE: That CREATURE was not your sister... you're emotional.. Panel 5. Blade slaps the disk on the open part of his costume that got torn in the fight. Massive amounts of electricity surge through the metal Colossus. Blade gets minor feedback from the shock. no copy. Panel 6. Colossus lies unconscious on the floor. Blade sits regaining his bearings from the shock, and the assault. BLADE: 1. ... A liability. 2. Thank God for insulated suits. PAGE TWENTY EIGHT - Panel 1.
Gambit and Namor walk through a large residential portion of the tower. Gambit looks around amazed with his mind on the opulence of the apartment instead of the mission. Namor however is the opposite. Completely focused in case of attack.

1. GAMBIT: Ah, be still my kleptomaniacal heart. You know, if dis world gets set straight, I may have to come back here.

2. NAMOR: On your guard LeBeau. I will not be made a meal because I am saddled with a thief who can't keep his eyes in his head.

Panel 2.
Remy picks up a gothic piece of "art" off a table and inspects it.

GAMBIT: Keep your trunks on. We both know we ain't been alone since we got in here. Our "host" is allowing us to take the tour...

Panel 3.
Gambit throws a few charged cards into the shadows.

GAMBIT: Isn't that right......

Panel 4.
The Scarlet Witch jumps out of hiding as the cards explode behind her illuminating her position.

GAMBIT (off panel): ...Wanda!?!?

Panel 5.
close-up of the Scarlet Witch staring with a sly smile at the Cajun's antics. Gambit smiles back in a flirtatious manner.. Namor, however, is disgusted by the whole display.

1. SCARLET WITCH: Very well done Monsieur LeBeau.

2. GAMBIT: Merci, Mademoiselle Maximoff. I have always had a knack of finding beautiful women.

3. NAMOR: Good lord man, do you hit on anything with a pulse?

4. SCARLET WITCH: I hope not, it has been awhile since I've had one of those.

PAGE TWENTY NINE -
Panel 1.
Wanda's powers kick in and her hands start to glow. As do two dog statues behind her.

SCARLET WITCH: You know, if you just lie down now and concede I may not kill you...

Panel 2.
close-up of the dog statues. their eyes start to glow as they start mutating into real hell dogs.

SCARLET WITCH (off panel): ... I could always use some more pets.

Panel 3.
The dogs attack Remy and Namor. Gambit extends his bo staff to meet the hell dog. Namor takes out an Atlantean dagger.

GAMBIT: On second thought Cherie, I don't think your my type. I'm not really an animal person..

Panel 4.
One of the dogs snatch onto the bo staff and Remy begins a tug of war.

SCARLET WITCH(off panel): A pity. ..

Panel 5.
Remy charges up his staff and explodes the dog's head.

SFX: shoooom.

Panel 6.
The other dog is attacking Namor and grabs the dog by the throat.

no copy

Panel 7.
he tosses the dog effortlessly across the room..

NAMOR: Enough of this foolishness! We can not be kept from our appointment with your master.

PAGE THIRTY -
Panel 1.
power surges around Scarlet Witch random small knickknacks swirl around the room ala Poltergeist. Candlesticks/Candelabra's, utensils, cups, etc.

SCARLET WITCH: I'm afraid his schedule is filled for the evening, and by the time a spot opens up you'll be very much dead.

Panel 2.
Gambit ducks his head to the side as a candlestick smashes against the wall.

GAMBIT: You know chere, I have just a small problem wit' dat.

Panel 3.
large panel. Scarlet Witch levitates Namor and Gambit and slams them against the wall, sticking them in place.

SCARLET WITCH: Deal with it.

Panel 4.
close-up of Gambit straining to look at Namor.

GAMBIT: Mon Ami, I'm going to have to do something you aren't going to like....

PAGE THIRTY ONE -

Panel 1. close-up of Remy's hands surging with energy.

no copy.

Panel 2. ext. of the tower a wall a few stories up explodes and Remy and Namor come tumbling out.

SFX: Shooooooom.

Panel 3. Namor catches Gambit by the arms and floats.

no copy.

Panel 4.
big panel. Int. of the room. Namor hovers with Gambit outside of the hole in the wall. Wanda stares on with surprise as Remy throws a silver stake right through her chest.

GAMBIT: 'Dis is me dealin' wit it.

PAGE THIRTY TWO -
Panel 1.
Namor and Gambit stand back in the room. Remy looks at the pile of dust that was once Miss big bad. Namor glares at Gambit with a disgusted look on his face.

1. GAMBIT: Cheer up, we won.

2. NAMOR: You need to get serious real quick LeBeau. You endangered us both with your little game. What would have happened if I decided not to catch you?

Panel 2.
Gambit picks up a knickknack from the table and stuffs it in his pocket.

GAMBIT: Let me tell you somethin' 'bout bein' serious Mon Ami. Serious is the world we live in. The game? Its kill or be killed. Cat and mouse. Playin' wit' your prey. Playin' for keeps.

Panel 3.
Remy walks off leaving Namor staring at the ash.

GAMBIT: But about you catching me? Dat my friend, was a gamble.

Panel 4.
Back to the place where we left Colossus. He still lies there motionless, next to his body two leather women's boots are seen standing next to him.

no copy.

Panel 5.
close-up of a hand. It's BloodStorm's hand but all we see is her hand and a dagger cutting her palm.

no copy

Panel 6.
BloodStorm kneels beside Colossus and uses the dagger to drain some of her blood into Colossus' open mouth. She's saving his life using her blood to turn him into the undead.

no copy.

PAGE THIRTY THREE -
Panel 1.
Seen from a shadow creatures POV peering out from behind a corner. Nightcrawler and Wolverine enter a giant ballroom which has been turned into a makeshift occult lab. Basically its a meld of Science and the Supernatural. Candles, beakers, test tubes, banners with strange symbols, old books, solid stainless steel tables and slabs. etc. Dr. Frankenstein meets Bram Stoker's Dracula.

CAPTION: Hunger...

Panel 2.
Still in the creature's POV but seen from a different angle (perhaps from above) the two X-MEN stand in the center of the room. Wolverine's standing with his claws extended, his head cocked, listening. Nightcrawler stands poised with his sword drawn.

no copy.

Panel 3.
close-up of Wolverine's nose sniffing a familiar scent.

no copy.

Panel 4.
Close-up of wolverine's claws. in their reflection is a scary furry face. It's the same thing seen on Page Eighteen, panel four in sillouette.

WOLVERINE: Hank...

PAGE THIRTY FOUR -
Splash page! The creature leaps from the rafters on the shocked but battle ready X-MEN. This is Henry "Hank" McCoy, formerly the Beast, a member of the original X-MEN. He's mutated further and more feral than his normal blue furred state, but something on him has to clearly identify him as Mrs. McCoy's bombastic bouncing beast. (blame Stan Lee for that line)

CAPTIONS:
1. It seems like forever since Henry McCoy stood by our side.

2. This is all part of Nefaria's sadistic game. Throw our loved ones at us, or at least the twisted horrific creatures they are now.

3. Break our spirit.

4. Make us kill those that meant the most to us.. if we can.

5. God Hank, I'm sorry about this.

PAGE THIRTY FIVE -

Panel 1.
The Beast pins wolverine down and snarls and drools looking at Logan like he's lunch. Nightcrawler 'ports over behind his back and readies his sword.

SFX: BAMF
Panel 2.
Nightcrawler plunges the sword into the creatures back and it lets out a howl, and wolverine rolls out of the way of the beast.

1. BEAST: RRrrrrghhh!!

2. NIGHTCRAWLER: Nein! His skin is too tough... the blade won't penetrate to his heart...

Panel 3.
Wolverine runs across the room and grabs a wall scone (candle) or torch off the wall.

WOLVERINE: Hang in there Elf, more than one way to ....

Panel 4.
Kurt 'ports away as Wolverine pushes the torch on The beast igniting its fur on fire.

1. SFX: BAMF

2. WOLVERINE: I'm sorry it had to end like this Hank..

Panel 5.
Nightcrawler and Wolverine stand looking away as the creature disintegrates into nothing.

1. NIGHTCRAWLER: We have to keep moving....
2. WOLVERINE: I know Elf... I know.

PAGE THIRTY SIX -
Panel 1.
The team rendezvous in front of large double doors leading into the Penthouse. A smaller group when they started. Both BloodStorm and Colossus are absent. Nightcrawler approaches Blade in an accusatory fashion.

1. NIGHTCRAWLER: Where is Colossus?

2. BLADE: He became a liability...

Panel 2.
Nightcrawler becomes enraged and tries to attack Blade but he's restrained by Gambit and Wolverine.

1. WOLVERINE: Easy Elf, easy.

2. NIGHTCRAWLER: You just LEFT him? How could....

3. NIGHTCRAWLER CONT'D: ... Perhaps what you said about half-breeds is right. They can't be trusted, they've been taken over by the demon.

Panel 3.
Blade stands there stoic getting in Kurt's face.

BLADE: Maybe.. I don't see your "friend" here either.

Panel 4.
Namor stands between the two men breaking it up.

NAMOR: Enough. If we are to be torn apart let it be in there, with the enemy. Do not forget why we're here..

PAGE THIRTY SEVEN -

Panel 1.
Int. of the Penthouse. The remaining "soldiers" and random lower caste servant creatures stand around. As Nefaria stands center stage in front of a demonic alter dressed in ceremonial robes. In the alter there are places where various blood sacks are placed. with a drainage route to the floor where there is a big evil design surrounded by candles.

CAPTION:.. To prevent a great evil from consuming the Earth.

Panel 2.
Nefaria raises his arms and shoots an evil smile.

NEFARIA: My friends... My subjects.. Tonight we will bear witness to a birth of a truly wonderful world. One in which we don't have to hide ourselves during the daylight hours, one where we take our rightful place as the rulers of this world... As I take my place as ruler of this world..

Panel 3.
Close-up of the alter. It glows as the blood sacks flow into the ground.

NEFARIA (off panel): As the blood of the pure, blood of warriors, flows through the alter.. I call on the forces of darkness to expel cover this earth...

Panel 4.
Nefaria stands in the center of the design as it glows and steam rises from the floor boards.

NEFARIA: Go forth! Spread! Free us from our limitations. Let us take our rightful place..........

PAGE THIRTY EIGHT & THIRTY NINE -

Double page splash - The double doors get knocked in and its an all and all out brawl. Five X-MEN vs. a room full of evil creatures of darkness. Have fun. :)

CAPTION:

When the eclipse of the Sun will then be,
The monster will be seen in plain daylight:

- Nostradamus : Century 3, Quatrain 34

PAGE FORTY -

Panel 1.
Nefaria stands shocked... scared. Looking at the battle going on mere feet away from him.

NEFARIA: NO! The spell is not yet complete. Do not let them touch the alter!

Panel 2.
The windows break and lightning surges through the room. Catching various curtains and banners etc. on fire.

NEFARIA (quietly): beloved.. you always pick the worst times to visit.

Panel 3.
BloodStorm hovers outside the window, lighting flashes and blood rain falls, wind blows the fires around. Storm stares with hate filled intent.

BLOODSTORM: I. am. not. your. BELOVED.

Panel 4.
Storm blasts Nefaria with a huge lightening bolt. driving him to his knees.

NEFARIA: Perhaps not.. My beloved would never forget..

Panel 5.
close-up of Nefaria looking up at storm eyes wild, and an evil smile on his face.

NEFARIA: before I feasted on blood, I fed on energy...

PAGE FORTY ONE -

Panel 1.
Storm is driven to the ground by an energy backlash.

BLOODSTORM: I did not forget. I was merely diverting your attention....

Panel 2.
shot of the floor that the alter stands on. Two metal hands come up through the floor and grab the Alter.

NEFARIA (quietly): No......

Panel 3.
Colossus leaps from below and smashes the Alter. Nightcrawler looks on from the background stunned. Colossus' eyes are now glowing red. He's slightly different looking now, he's changed into a creature like Storm. Even in his metal form you can see touches of the demon in him.

NIGHTCRAWLER: Peter?

Panel 4.
The alter smashes into many pieces. smoke and energy come out... usual destroying the evil artifact and saving the world thing. Nefaria looks on with horror and shock.

NEFARIA: NO!!!!!!!

PAGE FORTY TWO -

Panel 1.
Colossus stands with his silver stakes drawn, in his metal form as various lower caste vamps try to take him on.

CAPTION: "Behold, I show you a mystery; We shall not all sleep, but we shall all be changed...

Panel 2.
Emotionless, Colossus drives the stakes through the vampires.

CAPTION: ...In a moment, in the twinkling of an eye, at the last trump:...

Panel 3.
Colossus grabs Nefaria by the throat and stares at him.

CAPTION: ...for the trumpet shall sound, and the dead shall be raised incorruptible, and we shall be changed...

Panel 4.
Close-up of colossus' eyes glowing red.

CAPTION: ...For this corruptible must put on incorruption, and this mortal must put on immortality." Corinthians 15:51-53:

Panel 5.
Colossus pierces Nefaria with a stake and he starts "dusting".
No copy.

PAGE FORTY THREE -
All wide horizontal panels.
Panel 1.
Blade stabs one Vamp while holding down another with his other hand.

no copy.

Panel 2.
Nightcrawler teleports into a group of Vampires swinging his sword and taking out as many as he can before porting back out.

1. SFX: BAMF

2. CAPTION: The master is dead...

Panel 3.
Baron Blood looks out toward the readers, wild eyed and panicked.

BARON BLOOD: ...THE MASTER IS DEAD!!!!!!!

PAGE FORTY FOUR -

Panel 1.

The fire wages on in the background. Wolverine stabs Baron Mordo with his silver claws in the background more of the lower caste vamps get consumed by the flames.

no copy.

Panel 2.

Baron Blood hovers high above the room with a crazed look on his face.

BARON BLOOD: As the sole remaining member of the ruling house I alone am your master! I command you to...

Panel 3.

Namor flies up to greet him He grabs at his throat with his steel Atlantean dagger poised at his chest.

NAMOR: You are no leader... You are a mad fool like the one you served.

Panel 4.
Namor plunges the dagger in the Vamp's chest and his eyes grow wide with fright.

NAMOR: Now, you are no more.

PAGE FORTY FIVE -

Panel 1.
Storm calls some heavy winds to kill the flames while the remaining vampires are taken care of.

CAPTION: The battle waged on, the harder they came the more we thought about those we lost over the years. The more we burned with righteous fury and pressed on.

Panel 2.
Colossus looks on. Stoic. He just stares into the flames, keeping his distance.

CAPTION: We've all changed.. some more than others.

Panel 3.
Nightcrawler kneels with his sword extended pointing to the ground saying a prayer kind of like Joan of Arc.

CAPTION: Its what stayed the same that made the difference.

PAGE FORTY SIX -

Panel 1.
Gambit stands solemnly and looks at the damage the battle caused. The mix of fire damage and vamp ash.

CAPTION: But we know in our minds and our hearts, that this won't bring the people we loved back.

Panel 2.
Wolverine stands next to Bloodstorm with his hand on her shoulder comforting/congratulating her.

CAPTION: But hopefully it will put to rest some restless souls.

Panel 3.
Blade and Namor shake hands as honorable warriors.

CAPTION: Alliances were forged.

PAGE FORTY SEVEN -

Panel 1.
close-up of the smashed Alter.

CAPTION: People were tested.

Panel 2.
A big leather boot comes crashing down on the pieces.

CAPTION: But we overcame.

Panel 3.
Seen from the Inside. The X-MEN stand at the smashed window.

CAPTION: For them.

PANEL FORTY EIGHT -
Splash page.

Seen from the outside of the building. The X-MEN stand at the blown out window looking out of the window over the city in the pre-dawn hours.

CAPTION: To all things. An ending.
Be Excellent To Each Other "
—Bill S. Preston, Esq. & Ted 'Theodore' Logan
About Danny
Self proclaimed "Writer At Large, and Shameless Self Promoter", Danny Donovan began his foolhardy pursuit of a freelance career at the age of 18. He began working on the super-hero/comedy web comic Hardcore with artist Daniel C. White, and learned the ropes...
Causes Danny Donovan Supports
Danny's Favorite Books
I Am Legend, Worlds That Weren't, V For Vendetta, The Phalanx Covenant, American Gods, Starman, Sandman, Mirrormask, Do Androids Dream Of Electric Sheep, (...