Whither Goes Publishing In 2011- "Smashwords" Offers Predictions
Hoping for another.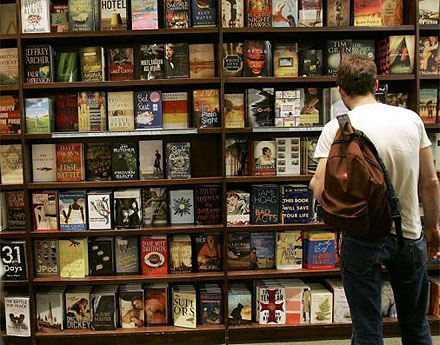 Publishing Predictions for 2011 from SmashwordsBy Jeff Rivera If 2010 was the year eBooks went mainstream, 2011 will be the year indie eBook authors go mainstream.
According to Smashwords founder Mark Coker, indie eBook authors are becoming more professional and sophisticated, and they're starting to climb the best-seller charts without the assistance of a publisher. 2011 will be the first year traditional publishers feel the need to compete against the indie ebook alternative. Here are Coker's predictions for the new year:
1.Ebook sales rise, unit consumption surprises – Ebooks sales will approach 20% of trade book revenues on a monthly basis by the end of 2011 in the US, yet the bigger surprise is that ebooks will account for one third or more of unit consumption. Why? Ebooks cost less and early ebook adopters read more.
2. Agents write the next chapter of the ebook revolution – Agents, serving the economic best interests of the best-selling authors, will bring new credibility to self publishing by encouraging authors to proactively bypass publishers and work directly with ebook distribution platforms. Agents will use these publishing platforms for negotiating leverage against large publishers. The conversation will go something like this: "You're offering my author only 15-20% list on ebooks when I can get them 60-70% list working direct with an ebook distributor like Smashwords or a retailer like Amazon?"
3. More big authors reluctant to part with digital rights – Indie ebook publishing offers compelling advantages to the author. The economics are better (see #2) and the publishing cycle times are faster (an ebook manuscript can be uploaded today and achieve worldwide distribution in minutes or days, not years). Ebooks also offer greater publishing flexibility (shorts, full length, bundles, free books), and the opportunity to reach more readers with lower cost (yet still higher-profit) books. The advantages will entice more professional authors to self-publish some or all of their future catalog, and all of their reverted-rights catalog.
4. Self Publishing goes from option of last resort to option of first resort among unpublished authors – Most unpublished authors today still aspire to achieve the perceived credibility and blessing that comes with a professional book deal. Yet the cachet of traditional publishing is fading fast. Authors with finished manuscripts will grow impatient and resentful as they wait to be discovered by big publishers otherwise preoccupied with publishing celebrity drivel from Snooki, Justin Bieber and the Kardashians. Meanwhile, the break-out success of multiple indie author stars will grab headlines in 2011, forcing many unpublished authors off the sidelines. As unpublished authors bypass the slush pile, publishers lose first dibs on tomorrow's future stars.
5. Big 6 publishers increase ebook royalties – They will have little choice. See #2 and #3. But don't count big publishers out of the game. To the extent publishers can provide high value publishing services that authors cannot or will not fulfill on their own, smart publishers will continue to thrive. Not all authors want to be publishers, and most book sales are still in print, a format that is dominated by traditional publishers since they control access to brick and mortar stores.
(more)http://www.mediabistro.com/galleycat/publishing-predictions-for-2011-from-smashwords_b18421