While In London, Read About London
not set in London
Not that I necessarily agree with everything on this list (how can I, having not read them all) but I do like the idea. Perhaps some other cities can also be chosen. * * * * * * * * * * * * * * *  10 of the best books set in LondonMalcolm Burgess, publisher of the City-Lit series, selects his favourite reads for the Smoke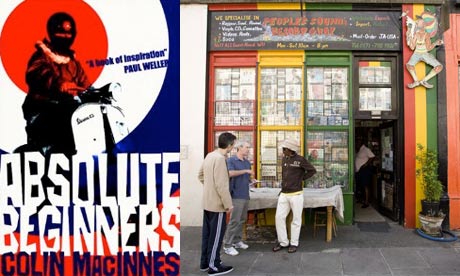 Absolute beginners, Notting Hill Photograph: Antonio Almos for the ObserverColin MacInnes, Absolute Beginners, 1959
It evocatively celebrates a time and a place – 1958, Notting Hill – where youthful rebellion and multiculturalism are stirring out of London's post-war slumber.
"Cool, this is London, not some hick city in the provinces! This is London, man, a capital, a great big city where every kind of race has lived ever since the Romans."
• Notting Hill
Helen Simpson, Title story from Constitutional, 2005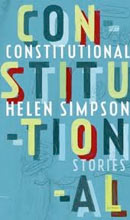 A teacher makes the most of her lunch-hour on Hampstead Heath, enjoying the views and the snippets of conversation.
"From that hill up there to my left it's possible to see for miles, and on a clear day I can pinpoint my road in Dalston. A skipper on the Thames looked up here at the northern heights three centuries ago and exclaimed … the hills were capped with snow. The Heath's low trees and bushes were festooned with clean shirts and smocks hung out to dry."
• Hampstead Heath
Monica Ali, Brick Lane, 2003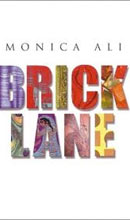 In Monica Ali's novel, Chanu and his family discover a rich and varied London, including the delights of the East End's Brick Lane.
"Nazneen walked a step behind her husband down Brick Lane. The bright green and red pendants that fluttered from the lamp-posts advertised the Bangla colours and basmati rice. In the restaurant windows were clippings from newspapers and magazines with the name of the restaurant highlighted in yellow or pink." 
• Brick Lane
Sukhdhev Sandhu, Night Haunts, 2006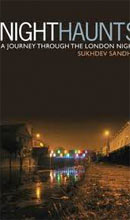 London from the air at night has its own special beauty, as Sukdhev Sandhu discovers when he accompanies those who patrol the city's skies between nightfall and dawn.
"The streets of London are made from gold. But only at night time and only from the sky. They lie there glimmering like a Hatton Garden window display. Jewelled necklaces winking at us. At Piccadilly Circus and along Oxford Street the refracted neon gives them a ruby-red and emerald-green lustre." 
• Oxford Street
Charles Dickens, Bleak House, 1852-3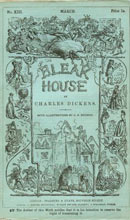 The famous murky opening of Bleak House amid the law courts of Lincoln's Inn Field suggests a moral fog as well as a meteorological one that will soon overwhelm its characters.
"Implacable November weather. As much mud in the streets, as if the waters had but newly retired from the face of the earth, and it would not be wonderful to meet a Megalosaurus, forty feet long or so, waddling like an elephantine lizard up Holborn Hill." 
• Chancery Lane/High Holborn      (more) http://www.guardian.co.uk/travel/2011/may/20/top-10-books-on-london