Václav Havel To Have New Paris Library Named After Him
Too bad he had to die to get the honour, but it does give weight to his international standing. And there is nothing much more fitting for an author than to be recognized with a library.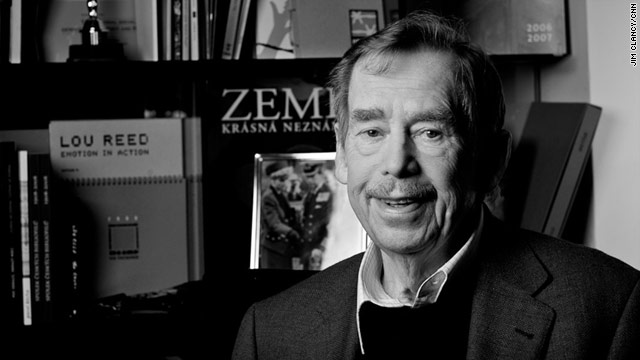 Havel
* * * * * * * * * * * * * * *
Paris to name library after Václav Havel
Paris is to honor iconic Czech writer, human rights champion and statesman Václav Havel, with a library to bear his name
by Chris Johnston
© wikimedia.orgParis mayor Bertrand Delanoë praised Havel as a great artist, statesman and fighter for freedom
Former Czech president Václav Havel is set to be honored by the City of Paris with a library in the French capital being named after him. Mayor of Paris Bertrand Delanoë announced the initiative in his New Year's Day address to citizens.
"I want to honor one of the greatest artists, one of the greatest statesmen, and one of the finest fighters for freedom," the socialist mayor declared.
The library in question is being completed in the Pajol area of Paris' 18th district, known for its former bohemian neighborhood of Montmarte, the Moulin Rouge cabaret, Pigalle theater and red light district. The library should be completed in 2013, offering Parisians a choice from around 30,000 works.
Havel, who died at the age of 75 on Dec. 18 at his country home, was a playwright and writer who came to symbolize the fight for human rights in former Czechoslovakia during the clampdown by the communist regime after the Soviet bloc-led invasion of the country in 1968 to restore hardline conformity with Moscow.
(more)
http://www.ceskapozice.cz/en/news/society/paris-name-library-after-vaclav-havel