Top Five List For Beginning Writers To Beware
To which I'll add a quick two that covers everything else.
1) When in doubt - don't!
2) If it sounds too good to be true - it is!
And - as a bonus - the wise words of the ever-quotable Dorothy Parker :
"If you have any young friends who aspire to become writers, the second greatest favor you can do them is to present them with copies of The Elements of Style. The first greatest, of course, is to shoot them now, while they're happy."
* * * * * * * * * * * * * * *
5 Most Dangerous Career Pitfalls For New Writers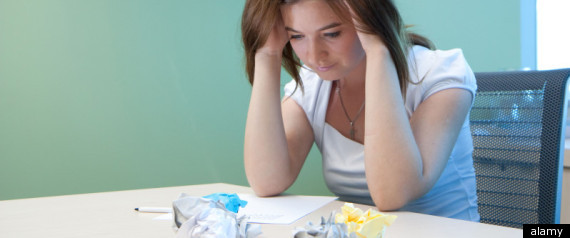 The writing life is fraught with dangers big and small—everything from life-crushing depression to sore fingers from long typing jags.
But there are a few dangers that can derail a new writer's career at the outset. You'll need a lighthouse (or two) when you're navigating the dangerous waters of the publishing biz; we hope our list will help! (Note: We're not talking about craft pitfalls; our focus is on professional dangers.)
5. Lame literary agents.
Some literary agents are awesome and reputable. Some are ethical but just starting to build a reputation. And some are just plain bad. There are certain signs that indicate a literary agent might be suspicious (like reading fees, editorial fees, etc.). If you contract with a bad literary agent and then that agent sends your book to a lot of editors but doesn't sell it, it may be difficult to pitch that project (to a good agent) again.
4. Misunderstanding publishing deals OR signing a bad contract.
Whether you're writing a novel or authoring a collection of poems, there are LOTS of dangers when it comes time to sign a book contract. We can't tell you how many writers have approached us expressing disappointment and even despondency over lackluster publishing experiences (whether with a self-publishing company or a traditional press). Some writers have signed with small publishers only to see those presses dissolve shortly after a book is published—not exactly good for sales. The biggest problem we see? Many writers mistakenly believe that publishing a book and posting it to an online retailer will always and automatically result in big sales. Hire a consultant or lawyer to explain the contract to you—whether you're paying to publish or being paid for your work.
(more)
http://www.huffingtonpost.com/2011/11/30/new-writer-pitfalls_n_1120730.html