The Strength Of Fiction Present In Today's Culture
In the beginning was the word so, if God ain't dead , then neither is fiction. And I am not referring to the fiction of advertising, or political blather, or the outright nonsense of TV "Reality"programs. I mean the storey-telling which, fuelled with craft and intelligence and knowledge, is produced every exciting day.
* * * * * * * * * * * * * * *
Fiction's boom years may be gone, but its story is far from over
by Robert McCrum
The general excitement attending new novels during the 1980s has passed, but storytelling is on a roll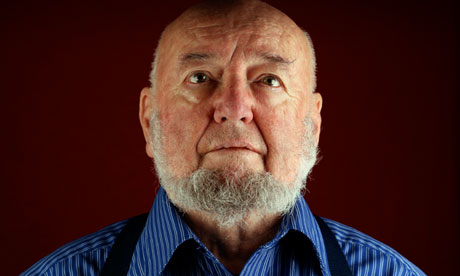 Prince of fiction ... Thomas Keneally. Photograph: Richard Saker
Thomas Keneally, celebrated for his Booker prize novel Schindler's Ark, which became the Oscar-winning movie Schindler's List, has a new book out, The Daughters of Mars, and has been over in the UK to promote it.
Kenneally, one of Australia's finest contemporary writers, is 77. Inevitably, the questions have turned to the past. With almost equal predictability, the veteran novelist has been sounding an elegiac note. In Sunday's Observer, he closed a Q&A about his life and work with "Fictionwas king. Now it isn't."
He's right, of course. But also – profoundly – wrong.
Keneally's right to recall the palmy days of fiction, which happened to coincide with the moment when he was at the peak of his powers. In the English-speaking world of the 1980s (Schindler was published in 1982), fiction was indeed king, with poets and playwrights snapping at its heels.
Novelists were headline news. Waterstones was heaving with new fiction by a galaxy of brilliant young writers (Hanif Kureishi, Jeanette Winterson, Vikram Seth, Lorrie Moore and Michael Ondaatje among many others) mixed in with amazing translations (Kundera, Vargas Llosa, Márquez, Skvorecky). This fictional firework display was sustained by an explosion of hot money: big advances; movie deals; and global sales all contributed to an unprecedented boom in books that is now – definitively – over.
And now, where are we? On this day after the feast, new fiction might be no longer in its pomp, but it is far from dead. Indeed, from some points of view, it seems to be in excellent good health. Novels in all genres are selling as well as ever. Rumours of fiction's demise are surely exaggerated. Right now, at the end of the autumn book season, narrative is booming, and storytelling is on a roll. Consider the evidence.
(more)
http://www.guardian.co.uk/books/booksblog/2012/dec/03/fiction-boom-years...