THE LAST WORDS OF GREAT AUTHORS (EXCEPT THERE IS AN ERROR WITH KAFKA)
Not dead yet.
I like lists (though I am not sure why). My trait of making lists was given to a character in a novel written by a friend.  Ah,to see ourselves as others see us. So, this list of the last words attributed to authors interests me.
However, there is an error concerning Kafka. A compounded error, if one has been following the recent debate over Kafka's "lost" manuscripts. His last words are given as the note he left his best friend to burn all his papers. The note does indeed exist, but Kafka knew very well that his friend, Max Brod, would not destroy his papers. Brod had told Kafka this directly upon the previous occasions when Kafka had requested it.
The comments in this article note that Kafka died ". . . from tuberculosis in a sanatorium near Vienna, apparently from starvation as his condition made it too painful for him to eat." This is also true, but it is at the time of his dying that his final words were written down . . . by himself. He could not speak because of the tuberculosis in his throat, but he wrote notes on slips of paper to the doctor attending him. Which of these notes was the last is not known, but I will choose a favourite. Kafka was in great pain from this condition, and was being given morphia. Kafka indicated by hand gestures that he wanted more, or increased, medication.  When his request was not met to his satisfaction, he wrote the words: "Kill me - or you are a murderer."
Literary last words
Terry Breverton selects some of literature's most memorable farewells, from Samuel Johnson to James Joy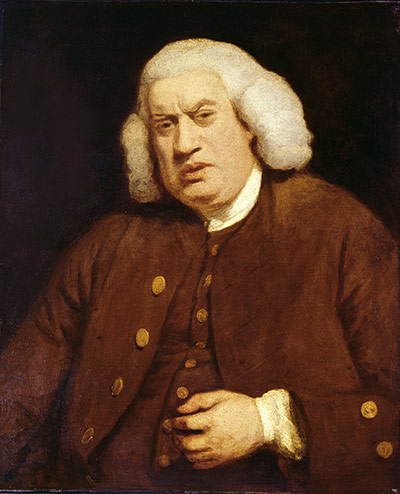 SAMUEL JOHNSON 1709 – 1784
'Iam moriturus' (I who am about to die)
John Hawkins published a biography of this giant of English literature just three years after his death. In his last moments, in great pain after being bled for dropsy, he muttered these words. They were recounted to Hawkins within 45 minutes of Johnson's death.(more)http://www.guardian.co.uk/books/gallery/2010/aug/03/authors-last-words-death#/?picture=365413519&index=0