Short Pants For a Big Man - Václav Havel
There are many ways to honour an author. There are many ways to honour the dead. There are many ways to honour Vaclav Havel. This one - if I may be so bold - seems just a bit Kafkaesque.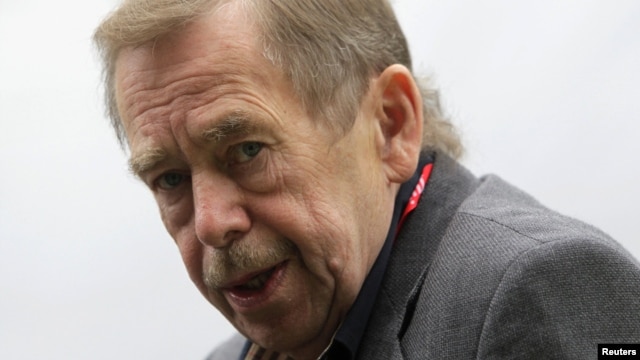 Vaclav Havel died in December 2011
* * * * * * * * * * * * * * *
Admirers Press 'Short Trousers' To Honor Vaclav Havel

by Deana Kjuka
"On Vaclav Havel Day, 18.12.2012, we ask you to honor his memory by rolling up your trouser legs," reads anEnglish-language announcement on the "Short Trousers for Vaclav Havel" website.
The goal is a "gesture that is humorous, non-violent but significant and perhaps even very Czech like."


Havel, a heavy smoker through decades of persecution for his championing of human rights in the face of communist oppression, died at the age of 75 after a long battle with respiratory ailments.


The "trousers" reference dates back to Havel's inauguration as Czechoslovak president on December 29, 1989, when cameras caught the almost painfully reticent champion of the Velvet Revolution in pants that barely reached his ankles.
(more)
http://www.rferl.org/content/admirers-press-short-trousers-to-honor-vacl...