Prague Writers' Festival Starts This Weekend
on Kindle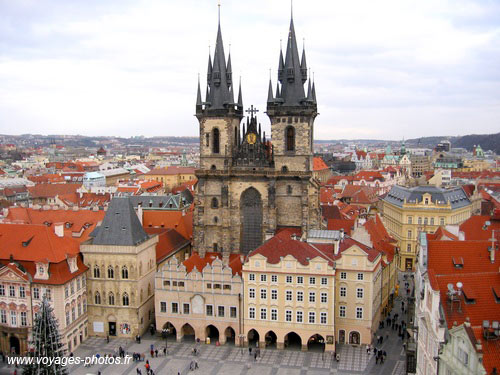 Prague Writers' Festival 2011 (Festival spisovatelů Praha 2011)
Sun 17th Apr 2011 at 19:00
From Saturday, April 16 through Wednesday, April 20, the Prague Writers' Festival returns to various venues around the city.
Being the notable literary event it is, the festival has become an internationally renowned social occasion, often expanding to outlying cities such as New York, Athens, and Vienna.
Due to the wealth of high-profile scholarly artisans, it receives considerable media coverage and, in the past, has featured the likes of Salman Rushdie, Irvine Welsh, and Lawrence Ferlinghetti.
Although its roots started in London back in the '80s, the festivals were moved to the Czech Republic in 1991 to stick it to the former Communist regime, who surely would've censored the brilliant works being showcased.
Along with praising the modern greats, it also places an emphasis on the next generation of writers, cooperating with students from Charles University, Masaryk University, and the Prague College of Journalism.
This April will be the festival's 21st appearance in Prague, and its formula has long since been perfected, typically centering on a culturally relevant theme.
This year, the festival will be centered around the idea that "Some Like It Hot" and everything it entails.
Readings, presentations, colloquiums, and discussions will pursue the idea of appearance -- both sensory and intangible as the mind perceives it.
Morality will also be a key topic, in that it encompasses our own human nature, our nurture, knowledge, and accrued experience in not only the physical realm we inhabit, but also the underlying phantasmal web upon which the aforementioned world lies.
The Czech philosopher Jan Patočka once wrote, "It is morality that defines man," and keeping this in mind, the gala will celebrate any subdivision of purity as long as it suits someone out there.
On the bill for this year's festival are Michel Deguy, Don Delillo, Junot Diaz, Sylva Fischerová, Nedim Gürsel, Petra Hůlová, Tomáš Kafka, Dionysis Kapsalis, Constantine Kokossis, Werner Lambersy, Zülfü Livaneli, Athena Papadaki, Vladimír Páral, Derek Walcott, and Saadi Yousef.
Native English speakers shouldn't be put off by the abundance of languages present that aren't ours, as all events will either be in English or translated simultaneously. English-speaking specific events are listed below (because translations take some of the beauty out of it):
(schedule)
http://prague.tv/events/info/prague-writers-festival-2011
(photo)