Original Manuscripts From Famous Authors Available Online
Yes, there is a hand-written manuscript.
OK - this appeals to me. I would enjoy "flipping" through Shakespeare's Folio and Mozart's letters. Chaucer is going to be difficult. [I know - I know. Where is Kafka?]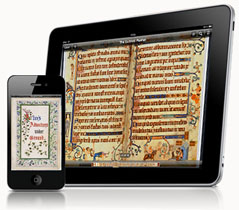 * * * * * * * * * * * * * * *
Imagine...
Curling up on the sofa with one of Jane Austen's hand-written manuscripts
Marvelling at the very first atlas of Europe
Reading Shakespeare's works in their very first printing
Or leafing through Leonardo da Vinci's papers wherever you happen to be
Now for the first time, you can experience these unique and priceless books for yourself.
Featured iBooks:Mozart's Musical Diary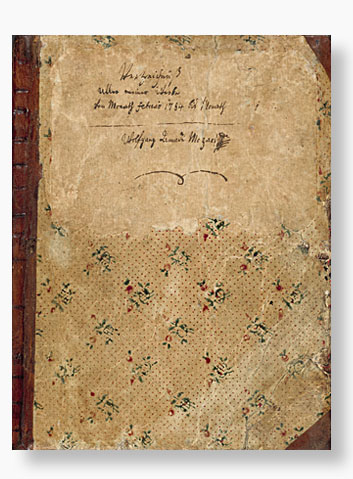 by Wolfgang Amadeus Mozart
This manuscript, also known as Mozart's Thematic Catalogue, is the record of his compositions in the last seven years of his life.
During this period, from February 1784 until December 1791, he composed many of his best-known works, including his five mature operas, several of his most beautiful piano sonatas, and his last three great symphonies, as well as several famous lesser works. It was a turbulent time of his life, with financial crises, family tragedy, and his ongoing unsuccessful search for a permanent court position.
Mozart made his last entry in the catalogue just three weeks before his early death in December 1791. His last great work, a requiem, was not entered as it remained unfinished at his death.
This is an eBookTreasures facsimile edition, which includes specially-recorded music throughout the book, as well as text commentary on every page.
(more)
http://www.ebooktreasures.org/