OK, Authors On Tour - Google Is Your Next Stop
on Kindle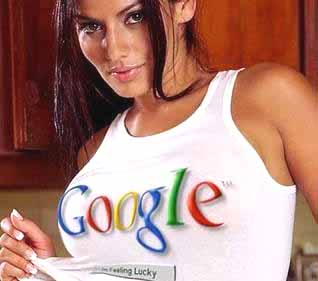 At Google, the Book Tour Becomes Big Business
By KATHARINE MIESZKOWSKIWhen Tina Fey visited the Bay Area in April on her book tour for "Bossypants," she made just two stops. She gave an interview before a sold-out crowd at the Orpheum Theater, as part of the City Arts & Lectures series. And she dropped by the Mountain View headquarters of Google. 
At anAuthors@Google "fireside chat," Ms. Fey, the "30 Rock" creator and star, had a friendly conversation with Eric Schmidt, the company's executive chairman, in front of an audience of hundreds of employees who greeted her with a standing ovation.
As Google's reach into many aspects of media production and distribution grows ever greater, A-list authors, actors, musicians and others are taking part in the company's six-year-old on-campus speaker series.
Lady Gaga recently shared the stage with Marissa Mayer, the company's vice president for location and local services, as did Christy Turlington, the supermodel turned documentary director. The YouTube video of "Google Goes Gaga" has been viewed more than 1.5 million times.
The unlikely spectacle of technology executives chatting up celebrities talk-show-style originated as part of Google's effort to create a quasi-collegiate atmosphere on its campus. The events increasingly dovetail with Google's interests in publishing, broadcasting, music distribution and other media businesses. The company is selling "Bossypants" as a Google e-book for $12.99 in itsonline bookstore, which it opened in December.
For authors and other creative professionals, an appearance at theGoogleplex, the company's sprawling complex of office buildings, is good business — but nonetheless conjures some mixed emotions in light of Google's complicated relationship with content creators. The company is involved in a bitter lawsuit over its efforts to scan all of the world's books and make them available online, and has long stood accused of unfairly profiting from work that is excerpted and indexed by the company's search services.
"I think it's a great thing that they're doing this," Chris Clarke, a natural history and environmental writer, said of the talks. "I don't think that it clears their karma as far as trying to become the sole-source provider of all intellectual property everywhere."
The speaker series began in 2005 with the New Yorker writers Malcolm Gladwell and James Surowiecki as its first two guests and has since featured hundreds of authors, musicians, chefs, economists and politicians. (more)  http://www.nytimes.com/2011/05/13/us/13bcgoogle.html?_r=2  (image) http://www.xssed.com/news/79/Google_accounts_SSL_login_page_suffers_from_highly_critical_XSS/