NOT A BRIDGE TOO FAR - BUT STILL . . .
Made up stuff here, too.
The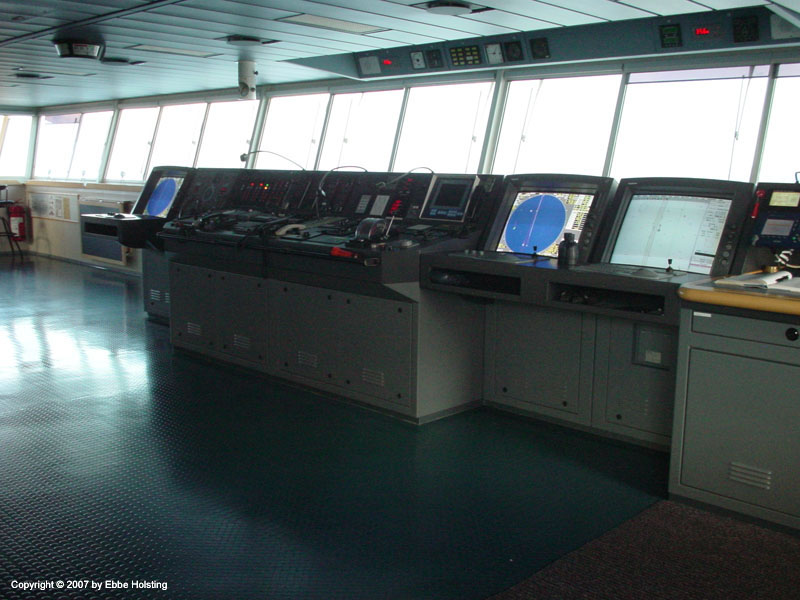 The Navigational Bridge of a container vessel.The sundry places where a novel takes the author (and vice versa, I suppose). And the wonders of Google. I've had email correspondence with the officer, Ebbe Holsting, who takes these photos. He wishes me well with the novel. I hope he does not think differently considering the fate of  'my' container vessel.Creative writing is, of course, not reality. There was no Hamlet, Prince of Denmark. Bleak House did not stand. Every real Harry Potter (and I'd guess there are a few) has never cast a spell. But we authors attempt to make the work as real as possible. No, I won't let the fact that my characters might not be able to move the way across the Bridge which I have them do stop them from doing so. They have other things on their mind. Bad guys to stop. Louie-the-dog to assuage.However, I want the reader to accept that the action could happen the way I describe. I am helped in that endeavour by having a knowledge of the reality I use. "The play 's the thing wherein I'll catch the conscience of the king." Hey - someone had to say that line. And if there are too many windows in my Navigational Bridge - well, keep it to yourself.