Never Too Busy To Read Kafka
Every premier should read The Elephant (on Kindle).
University students in my 'home' province plan to send their elected leader books to guide his decision-making. Kafka makes the list. Who can ask for more?
* * * * * * * * * * * * * * *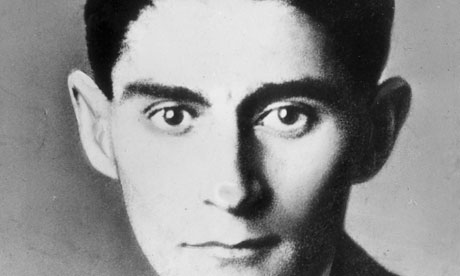 Students start book club for Alward CBC News
University of Moncton students are sending novels and poems to Premier David Alward in hopes that literature will educate him about how to govern and prepare his first budget.
The book shelves in Alward's office will soon have new copies of Jean-Jacques Rousseau, Gustave Flaubert and Franz Kafka.
Ghislain LeBlanc, the president of the students' union, said the idea is similar to Canadian author Yann Martel's effort to send books to Prime Minister Stephen Harper.
"We thought, why not help the premier with his selection of books so that he can benefit from reading as well," Martel said.
LeBlanc said the books being sent to the premier all focus on the mechanics of governing.
"We picked first Metamorphosis by Kafka. This book was to ask Alward not to change his priorities," LeBlanc said
(more)
http://www.cbc.ca/news/canada/new-brunswick/story/2011/03/21/nb-university-moncton-harper-books-512.html