Major Publisher Asks For Fantasy/Science Fiction & Supernatural Manuscripts
If these are the topics you write about, take a look at this solicitation by Harper Voyager, which is looking for new novels to publish. You will have two weeks in October to submit your manuscripts.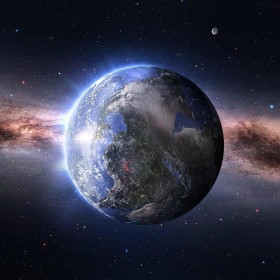 http://ipadflava.com/ipad-wallpaper/space/fantasy-earth
* * * * * * * * * * * * * * *
Harper Voyager Guidelines for Digital Submission –
Accepting Manuscripts from October 1st – October 14th, 2012!
Keen to become a Harper Voyager author? Here's your chance to join the imprint that publishes some of the biggest names in fantastic fiction—George R. R. Martin, Kim Harrison, Raymond E. Feist, Robin Hobb, Richard Kadrey, Sara Douglass, Peter V. Brett and Kylie Chan—to name but a few.
For the first time in over a decade, Harper Voyager are opening the doors to unsolicited submissions in order to seek new authors with fresh voices, strong storytelling abilities, original ideas and compelling storylines. So, if you believe your manuscript has these qualities, then we want to read it!
We're seeking all kinds of adult and young adult speculative fiction for digital publication, but particularly epic fantasy, science fiction, urban fantasy, horror, dystopia and supernatural. For more idea of the type of books we love to read and publish, check out our authors and their titles atwww.harpervoyagerbooks.com
Submissions for digital originals will be open for a limited two-week period from 1st to the 14th of October, 2012.
So, follow these easy guidelines and move one step closer to making your dreams come true …
How To Submit A Manuscript
To submit, go to www.harpervoyagersubmissions.com and follow the instructions to fill out the form and upload your manuscript.
Due to time constraints, we will not be able to respond to every query. If you do not receive a response after three months, unfortunately that means your story is not right for us this time.
(more)
http://harpervoyagerbooks.com/harper-voyager-guidelines-for-digital-submission/