List Of Editors Reveal What They Want In 2012
The thing about such a list is that these (and many other) editors might change their desires with a change in the winds of sales. Still, any insight into the trends and desires of publishers (and quite possibly the book marketplace) can be helpful.
* * * * * * * * * * * * * * *
What Editors Want 2012
through the Andrew Lownie Literary Agency
Twenty three editors have kindly explained what they are looking for this year giving a fascinating insight into the commissioning mind.
Hugh Andrew, Managing DIrector, Birlinn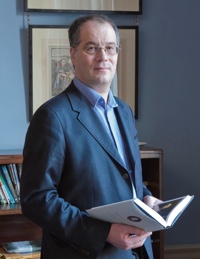 What you want is usually to be surprised ie it's what you didn't think you wanted that ends up being the success. However what interests me, as always, are books which are focussed on alternative views of how we should live our lives and are also focussed on community and local identity. I am also always enthusiastic about top class non fiction – whether illustrated or not. Of course we tend to have a Scottish twist in what we do but I maintain we don't publish Scottish books we publish good books that happen in the main to be set in or by Scots. Trying to predict what we want forward in publishing is always a nightmare. That sure fire banker we believed in sinks quietly while the left field contender that no one was terribly keen on surges through. So I would prefer in the main to do my prediction by hindsight and claim that it was all inevitable really at the end of the year.
Myles Archibald, Associate Publisher, Harper Collins
To say that 2012 is going to be interesting is an understatement – recession and Amazon Fire, plus the continuing ebook revolution is going to make the next 12 months a period of considerable change. It is also going to make it very exciting, with the new technology allowing us to deliver excellent ideas in a range of different ways. So what am I looking to acquire in the next 12 months? Ideas or stories with a strong, interesting narrative structure is essential for all media and is what non-fiction now needs. It is also interesting that non-fiction works well with broad subjects, or very specific, illuminating stories. Finally, it is striking how stories that seem to have waned from people's memories can have a massive resurgence – so perhaps new takes on old stories might be a vein to mine.
(more)
http://www.andrewlownie.co.uk/2012/01/10/what-editors-want-2012