Last Year Of Kafka's Life In Berlin Mirrors Present Day
I am a tad chagrined about this play depicting Kafka's last year of life. He indeed moved to Berlin, finally getting away from family and Prague (about which city he said: "The little mother has claws.") And he did move to be with his last and young lover. However, I also plan to write a novel about this aspect of his life (again, a portion of time where he did not write many diary entries). I am, well, er, upstaged.
http://www.themodernword.com/kafka/kafka_intro.html
* * * * * * * * * * * * * * *
Performing Kafka's Year in Berlin
BY MICHAEL STEIN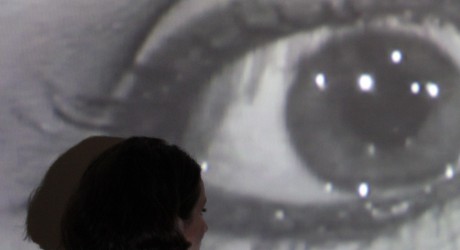 A Greek theater company's production depicting Kafka's year in Berlin reflects back on a time of financial collapse and growing menace that is frighteningly reminiscent of Europe today.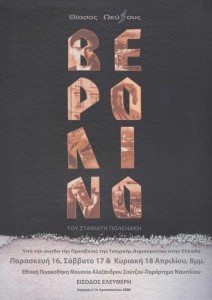 Poster for the production of "Berlin"
It begins with a society rocked by financial collapse. Anger spills out onto the streets, the extreme left brandishing the hammer and sickle, the resurgent right raging against foreign impurity. Centrist political parties begin catering to thugs, assuming they can make use of their votes and then leave them in a dark political corner. As the economic situation deteriorates, the slightest provocation leads to violent demonstrations in the city's streets. Some fear that it will drag all of Europe down with it.
But what city is it that we're talking about? To anyone following current events, a good guess would be Athens. Then again, it also sounds a lot like Weimar Berlin. For anyone who thought it was the Greek capital, you're right. To those who decided it was the German metropolis, you're right too.
In the last year of his life, Franz Kafka finally gathered enough courage to break away from his family and Prague and move to Berlin with Dora Diamant. It was an unusual refuge unless you think that out-of-control inflation and constant street battles between right- and left-wing extremists could have a calming effect on your overwrought nerves.
(more)
http://www.readux.net/2012/06/13/performing-kafkas-year-in-berlin/