Kafka And Lenny Bruce Share A Touch Of Vaudeville
Lots o' laughs.
When Kafka read at literary salons and coffee houses, he left his audiences rolling in the aisles. All his work (if no one has yet noticed) has an element of the absurd. Absurdests hit more with a sledgehammer than tickle with a feather.
***********************************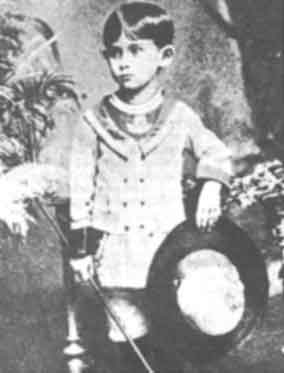 Lenny and FranzPosted by Richard BrodyTad Friend, in his Talk of the Town piece this week about the plans by the actor and magician Steve Cuiffo to re-create onstage Lenny Bruce's famed 1961 Carnegie Hall performance, mentions that while Cuiffo rehearsed in his apartment "late-career footage from 'The Lenny Bruce Performance Film' played on a laptop nearby." I've been fascinated by that performance of Bruce's since I first saw it more than two decades ago (and discussed the film, and the source of my fascination, in DVD of the Week video in 2009). When I reviewed its DVD release in the magazine, in 2005, I backhandedly credited Bruce's prosecutors and judges with "transforming him from a comic monologuist to an obsessed, outcast philosopher of law.
Bruce's obsession with the law connects him with another great Jewish legalist, Franz Kafka, who worked as an insurance-company lawyer and whose writings are, of course, centered on the labyrinthine dramas and metaphysical mockeries imposed on mankind by law, human and divine. Bruce, in this performance, discusses—with a surprising fascination and sympathy—the primordial and quasi-universal roots of the laws that tormented him. When Tad characterizes Bruce's "skeletal remains" as "those of a hipster satirist who got arrested for saying 'cocksucker' in a night club so that modern comedians could say it on HBO," it's worth recalling that the aftermath of the arrests became, itself, an inextricable element of Bruce's performances. Here, as cited in "Girls Lean Back Everywhere," Edward de Grazia's extraordinary history of modern obscenity law and its impact on art, is how Bruce described a courtroom scene (and plugged in his own form of bleeping):
And then I dug something: they sort of liked saying blah-blah-blah. Even the bailiff:
The Bailiff: What'd he say?
The Judge : He said blah-blah-blah.
Lenny Bruce: They were yelling it in the courtroom!
Everyone: Goddamn, it's good to say blah-blah-blah
Read more http://www.newyorker.com/online/blogs/movies/2011/01/lenny-bruce-franz-kafka.html#ixzz1BPXpoLcI