Kafka And His Father On A Brooklyn Stage
I am not sure why a number of adaptions of Kafka's Letter To My Father have been appearing of late. Is there something in the air concerning the problems of getting along with ones father? Or ones parents? Certainly, this travail is nothing new. And as I oft point out, Kafka's benighted father was not as bad as Kafka makes him out to be. Unaware and driven the man certainly was, but I doubt even Kafka doubted his concern and interest. Affection - well, that's another story.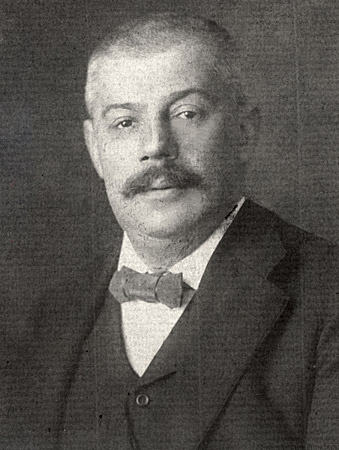 Kafka's father, Hermann
* * * * * * * * * * * * * * *
LETTER TO MY FATHER, 5/10-27
M-34 presents Sarah Kane's 4.48 PSYCHOSIS and Franz Kafka's LETTER TO MY FATHER, two dramatic pieces which represent very personal accounts by these two artists at their most vulnerable times. The plays will run for twelve performances each in repertory from May 10-27, 2012 at Magic Futurebox Theatre, 55 33rd Street, Brooklyn, NY 11232. Both pieces, which have been presented internationally by M-34, will be directed by James Rutherford.
LETTER TO MY FATHER stars Michael Guagno (The Misanthrope/PS122).
In 1919, an ailing Franz Kafka writes a letter to his father. In it he puts his anger, his fear, his guilt, his loneliness, his ingratitude, his debt, his despair, his joy, his pride, his confusion, his laughter, his hate, his memories, his shame, his tears, his disgust at everything his father represents and his profound hope that he might one day measure up to such a remarkable man. The letter was never delivered – that is, until now.
Read more: http://broadwayworld.com/article/M34-Presents-448-PSYCHOSIS-and-LETTER-TO-MY-FATHER-510-27-20120410#ixzz1rkkxT1pT