Does The Booker Prize And Its Ilk Promote Elitist Novels?
In an age of visual stimulation I start to fear that novels themselves might become considered elitist. Stories and story-telling are not restricted to a sliver of the population. Movies, television and various denominations of videos are almost universal. Music probably is universal. But the novel has never held a broad support from any population. Even in this day and age units of sale are counted - at the high end - in the millions, not the tens and twenties of millions. So I question the worth of squabbling over exclusion and inclusion.
However, this article begs (and shouts) to differ.
* * * * * * * * * * * * * * *
Irvine Welsh tears into Booker prize
Booker sets upper-class Englishness as cultural yardstick, says Trainspotting author at Edinburgh writers' conference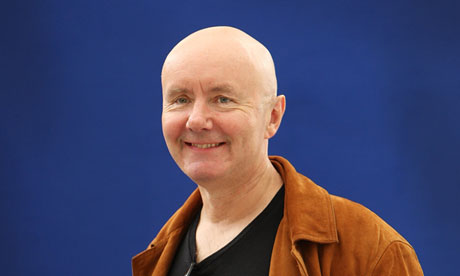 The Booker's claim to be non-discriminatory 'could be demolished by anybody with even a rudimentary grasp of sixth-form sociology', said Welsh. Photograph: Jeremy Sutton-Hibbert/Getty Images
Irvine Welsh, the author of Trainspotting, lashed out at the "highly imperialist-orientated Man Booker prize", whose winners have alternated "between largely upper-middle-class English writers and citizens of the former colonies, presumably to stamp legitimacy on this 'global accolade'".
Speaking at the Edinburgh international writers' conference, he added that the organisers' failure to refute accusations of anti-Scottishness,already voiced by Scottish writers such as Alan Bissett, was a sign of "arrogance" and "intellectual enfeeblement".
Welsh, who is famous for using Scottish dialect in his novels, said: "The Booker prize's contention to be an inclusive, non-discriminatory award could be demolished by anybody with even a rudimentary grasp of sixth-form sociology."
The award, he said, was "based on the conceit that upper-class Englishness is the cultural yardstick against which all literature must be measured".
(more)
http://www.guardian.co.uk/books/2012/aug/19/irvine-welsh-edinburgh-books-festival