Do Authors Write Books As If They Were Movies?
The following article deals with the apparent mathematical conclusion that writers of previous generations are not having a great impact upon the writing styles of contemporary authors.
In effect (and I interpret broadly) contemporary authors are more precise and less thoughtful. More visual, I would say, and action-oriented. This, at least, is what I find myself becoming. I more and more write my novels as if I was working on a movie script. Describing instead of implying.
I worry that I am not leaving enough work for the reader to do. I also worry that the reader does not want to do this work. We have become a far more visual culture in the course of my lifetime. I am reasonably sure that I spend more time watching movies and television than I do reading novels. And I suspect I read more brief segments of writing in the course of a day than I do of continuous page-turnings of a book.
* * * * * * * * * * * * * * *
Influence of classic literature on writers declining, study claims
Modern authors are stylistically influenced by their contemporaries rather than writers from the 18th and 19th centuries, according to word-frequency study of classic literature.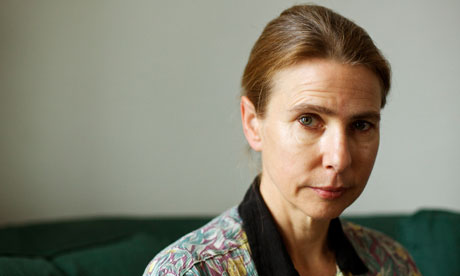 'I no longer have the patience for long philosophical digressions' … Lionel Shriver.
Photograph: David Azia/AP
Harold Bloom famously dubbed it the "anxiety of influence" (paywall): the effect which the literary canon has on writers. Less today than it did in the past, according to a mathematical study which analysed thousands of works written over the last 500 years.
American mathematicians, led by the chair of Dartmouth College mathematics department Professor Daniel Rockmore, set out to investigate "large-scale" trends in literary style. Using digitised works in the Project Gutenberg library, they processed 7,733 works from 537 authors written after the year 1550, were looking for the frequency at which 307 "content-free" words – such as "of", "at" and "by" – appeared. They called these words the "syntactic glue" of language: "words that carry little meaning on their own but form the bridge between words that convey meaning", and thus "provide a useful stylistic fingerprint" for authorship.
"When we consider content-free word frequencies from a large number of authors and works over a long period of time, we can ask questions related to temporal trends in similarity", they write in their new paper, "Quantitative patterns of stylistic influence in the evolution of literature".
After finding that authors of any given period are stylistically similar to their contemporaries, they also discovered that the stylistic influence of the past is decreasing. While authors in the 18th and 19th centuries are still influenced by previous centuries, authors writing in the late 20th century are instead "strongly influenced" by writers from their own decade. "The so-called 'anxiety of influence', whereby authors are understood in terms of their response to canonical precursors, is becoming an 'anxiety of impotence', in which the past exerts a diminishing stylistic influence on the present," they write. This could, they suggest, be explained by the modernist movement, in which authors "reject their immediate stylistic predecessors yet remain a part of a dominant movement that included many of their contemporaries".
(more + comments)
http://www.guardian.co.uk/books/booksblog/2012/may/14/writers-no-longer-...