Booker Judge Robbed By Window Washer
For some reason I see this as a Benny Hill sketch, complete with racy music and a man being chased in fast time by irate authors. Or George Formby singing "When I'm cleaning windows".
* * * * * * * * * * * * * * *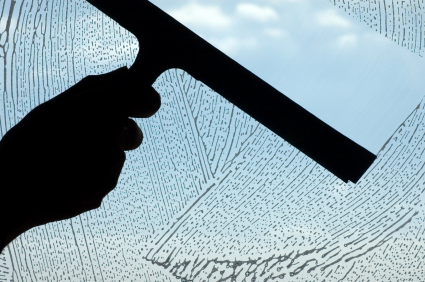 Booker Prize judge has rare literary letters stolen from his house by his own handyman
Churchill speech and TS Eliot letter among documents taken
Thief returned papers but is jailed for 30 months
Devastated: Dr Gekoski admitted he was at first very upset by the theft, but later forgave his former employee
A handyman stole a treasure trove of manuscripts by famous figures including Sir Winston Churchill, James Joyce, Virginia Woolf and TS Eliot, from a Man Booker Prize judge.
Tyrone Somers, a university graduate, was working for Dr Rick Gekoski, who specialises in rare manuscripts, when he stole £36,000 worth of treasured papers.
Southwark Crown Court heard that Somers, 41, had been asked by Dr Gekoski to do some work over a weekend in July, when he would be away from his home property in Bathurst Mews, west London.
He arranged for Somers to collect the key from a neighbour.
Prosecutor Abigail White told the court: 'On the Monday, Mr Gekoski discovered a large number of highly valuable manuscripts and documents had been stolen from his house.'
Among these 'extremely valuable items' were documents by Kingsley Amis, a speech by wartime prime minister Churchill, typed letters and Christmas cards by poet Eliot and a typed letter by poet Ted Hughes.
Read more: http://www.dailymail.co.uk/news/article-2042268/Booker-Prize-judge-rare-literary-letters-stolen-house--window-cleaner.html#ixzz1ZOJKzvHY
(image)
http://www.checkbook.org/interactive/windowwashers/del/article.cfm